Yatri Project 0 (P-0), Nepal's first-ever electric motorbike is finally launched. The zero-emission two-wheeler has been in news for years but finally, it has been unveiled today with a far-reaching rumble.
While the Nepalese trade deficit has only grown with every possible country, there is little hope of a national product being a competitive candidate to ward off foreign goods. However, Yatri's electric vehicles could just be that exception. It is a Nepali product after all.
Yatri was founded in 2017 AD by entrepreneur Ashim Pandey. His team already unveiled a prototype as a teaser in their project in the same year. Next, they have been busy processing the Project 0 (P-0) and Project 1 (P-1) motorbikes since then.
Yatri Project 0: Overview
Yatri is not bringing a mimicry of foreign products. It is introducing its own authentic and home-brewed vehicles to the masses. It is a features-packed two-wheeler perfect for urban racing.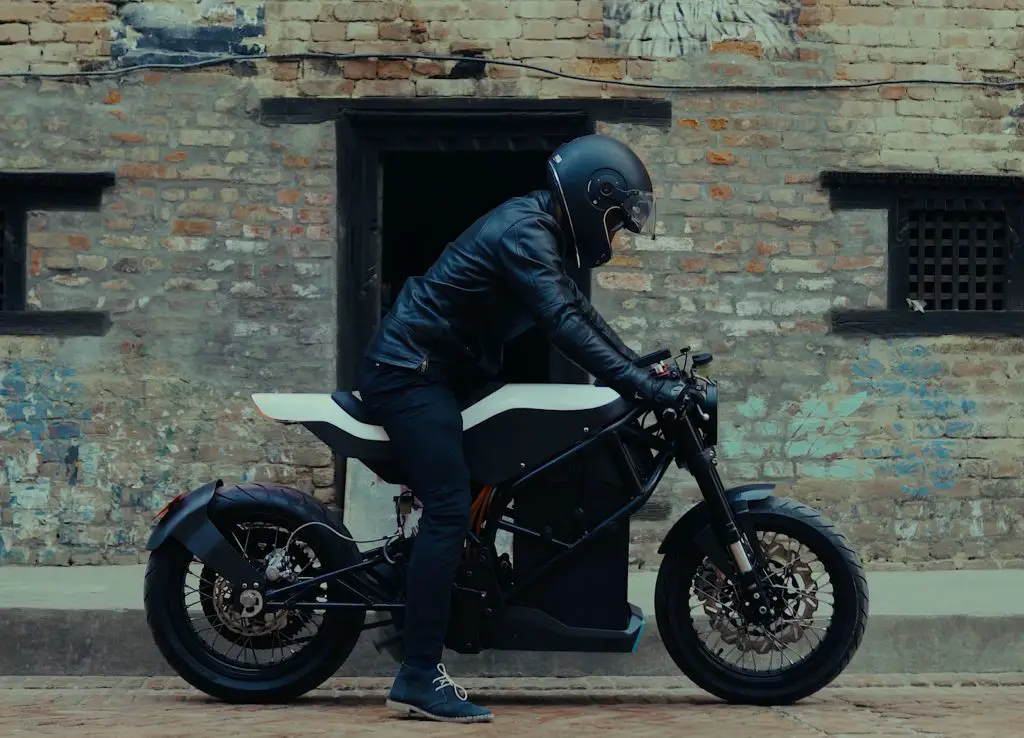 Yatri Project 0: Designed Cafe Racer Culture
Yatris bikes take their inspiration from the Cafe Racer profile introduced in the 60s. The bikes are basically lightweight and race-friendly, a target for youth in urban areas. The bikes are best suited for rides over short distances with great mobility.
While the motorbikes are retro in style, it is equipped with high-tech features. Molded on elegance in motion philosophy, its design aesthetics are clean but futuristic. The body is made of carbon fiber and steel chassis. The body is minimalistic in nature to compliment urban maneuverability.
Check out: KMC To Begin Nepal's First-Ever Robotic Surgery
Power and Performance
This is where Project 0 justifies its long-due arrival. The motorbike packs incredible performance even for a beginner. It generates a max power of 64HP that is 45 KW and a max torque of 120Nm. The racer will hit 60 km/ph in just 2.5 seconds, an incredible feat for an electric bike that is built by fresh engineers in the country. They are leaving no stone unturned to truly capitalize on their first attempt to create a milestone.
As for its fuel, that is its battery, it houses a massive 3.3 kW onboard charger which takes 2 hours to charge 80%. However, with fast charging DC tech, you can take the battery to 80% in a mere 20 minutes. It has been told that Project 0 will get you a 230KM ride on one full charge.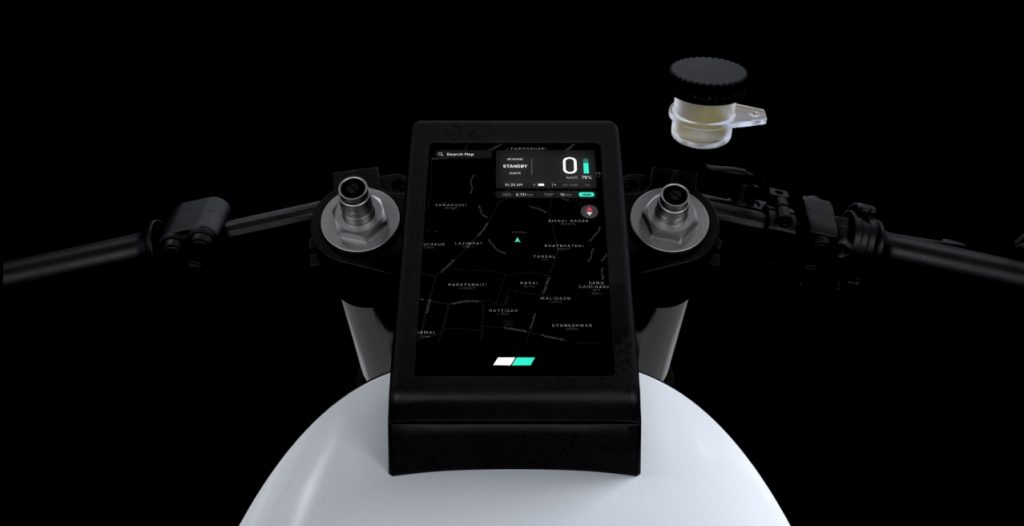 The Panel And Connectivity
One striking feature of this retro racer is its large display panel upfront. This debutant two-wheeler houses a 7-inch TFT panel that lets you connect to the Yatri Hub app. This is equivalent to Smart Connect that Apache RTR features on its 200CC racer but this type of feature is becoming commonplace these days.
The Yatri Hub app will be available on both Android and iOS platforms. This will carry features like anti-theft, service appointment, and roadside assistance. Besides these, the feature will let riders know stats like the amount of money you've saved on petrol and how much CO2 they are not emitting to the environment by using the e-vehicle. The panel also lets you know real-time location over GPS.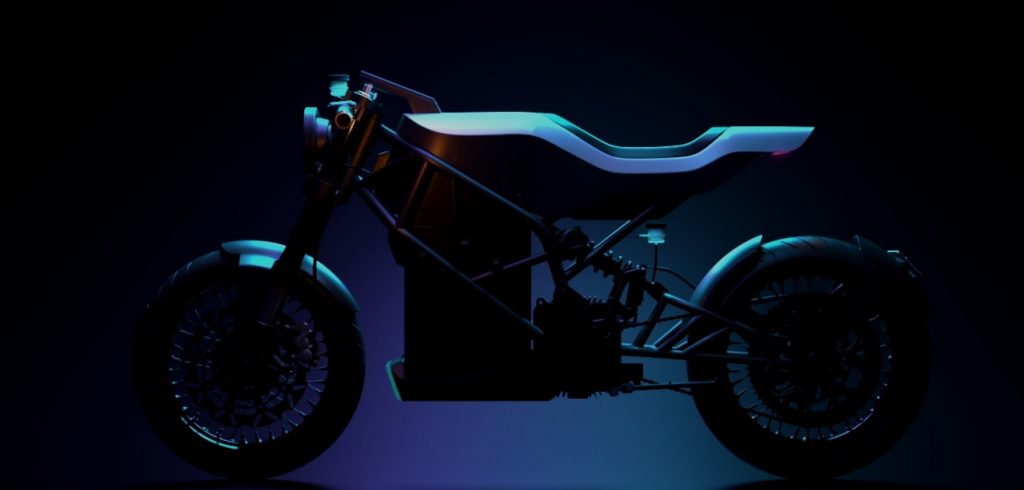 Key Highlights/Specs
Steel Trellis Frames
140 km/hr top speed, 0-60 km/hr in 2.5 seconds
Retro Cafe Racer design
230 km in full charge, 2 hr full charge
Range: 230 Km
Top Speed: 140 Kmph
3.3 kW charger/ Fast Charging technology
Battery Type: Lithium-Ion
In-built 4G connectivity, GPS navigation
7-inch TFT Display Panel (Dashboard)
Yatri Hub app for seamless connectivity (available on both Android and IOS)
Tires: Tubeless
Braking Type: Brembo E-Braking
Suspension:  43 mm RCP adjustable USD Forks and RC adjustable Nitrogen-Charged Monoshock
Seat Height: 800mm
Ground Clearance: 175mm
190Kg Kerbweight
Colors: Silver
The Need For Electrical Vehicles
One of the dominant topics today has been electronic vehicles. With global warming, and pollution rising, the race to lead in renewable energy has intensified. Tesla lead by entrepreneur Elon Musk is one of the leading firms for electric vehicles and Nepal has not been exempted from the influence.
The brain behind Yatri, Ashim Pandey claims, ''Project Zero is all about challenging the status quo''. He opines that Nepalese have a very conservative impression upon homemade products that are not durable and are cheap in quality. He says he wants to defy those stereotypical views.
The young entrepreneur further added, "The first electric motorcycle built and manufactured in Nepal is claimed to be design, feature, and power-packed where consumers wanting to shift to EV would not have a space to compromise. Project Zero has every little to huge detail built ground-up. However, the lack of resources and industries in Nepal led to the use of the special components that are the standard norm in the two-wheeler industry — suspension forks, tires, brake calipers — by the collaboration of the technical partners. "All its spare parts were designed in Nepal and co-created with various companies in the US, China, India, and European countries."
Price And Availability
Yatri has unveiled two motorbikes Project 0 and Project 1 whereas the Pre-booking for Project 0 is already live. Project 0 will be the premium version and its sibling will be a standard variant albeit with commendable features. Project 0 will be available for a premium price at NRs. 1,945,000. While its other sibling Project 1 will come for a cost-effective NRs. 495,000.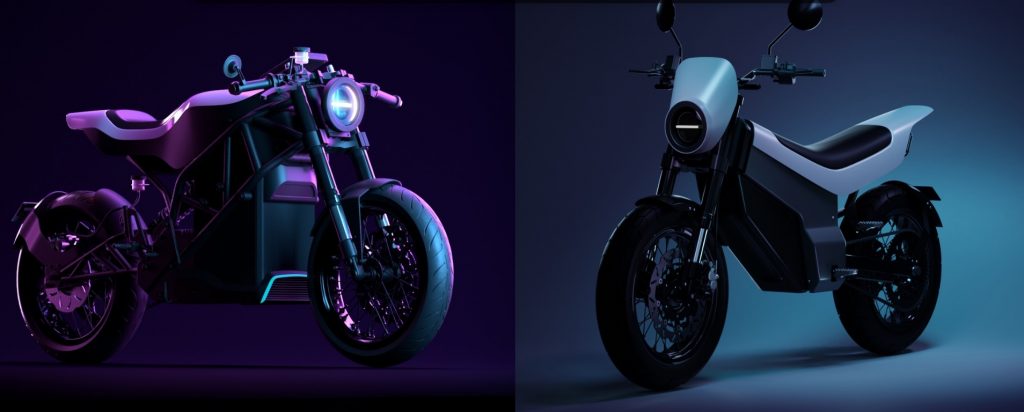 | | |
| --- | --- |
| Yatri Bike | Price in Nepal |
| Project 0 | NRs. 1,945,000/- |
| Project 1 | NRs. 495,000/- |
Price of Yatri P0 and P1
The price of Yatri P0 is higher than most of us had expected. It may sound off-putting or even a deal-breaker to some. However, given the way the company has crammed up the features and dedicated their resources to the R & D for the project, it could be justified to an extent.
What do you think of the launch of Nepal's first electric vehicle? Do you Yatri Project 0 will become a watershed for the Nepali automobile industry or will it take time to find wide acceptance? Let us know your opinions in the comments section below.