Nepal's largest Internet Service Provider WorldLink is distributing electric stoves to 106 households of its employees across Nepal. The initiative comes as part of the company's Corporate Social Responsibility (CSR).
The infrared cooktop that the company is providing will help promote the adaptation of electric appliances. Lately, Nepal Electricity Authority has also urged the public to increase the consumption of power. Such programs like WorldLink will help jump the shift to electricity from fuel-based systems.
Regarding the latest CSR program, Manoj Agrawal, Director of WorldLink said, "We will distribute electric stoves first after assessing the background of our employees. Our domestic employees are from different areas of the country. This is why we have started the program from the company."
Check out: How to Apply Online for an Electric Stove? Find Steps
WorldLink giving electric stoves to 106 employees
"As a part of our CSR activity, we are distributing electric Cooktops to 106 families from all over Nepal on the 23rd of October. We believe this activity directly contributes to the promotion of Affordable and Clean Energy, which comes under one of the thematic areas of WorldLink CSR," the company said in a statement.
Earlier, the company called for applications from its employees for electric cooktops. The company has selected the recipients from the applicants that it thinks to deserve the stoves.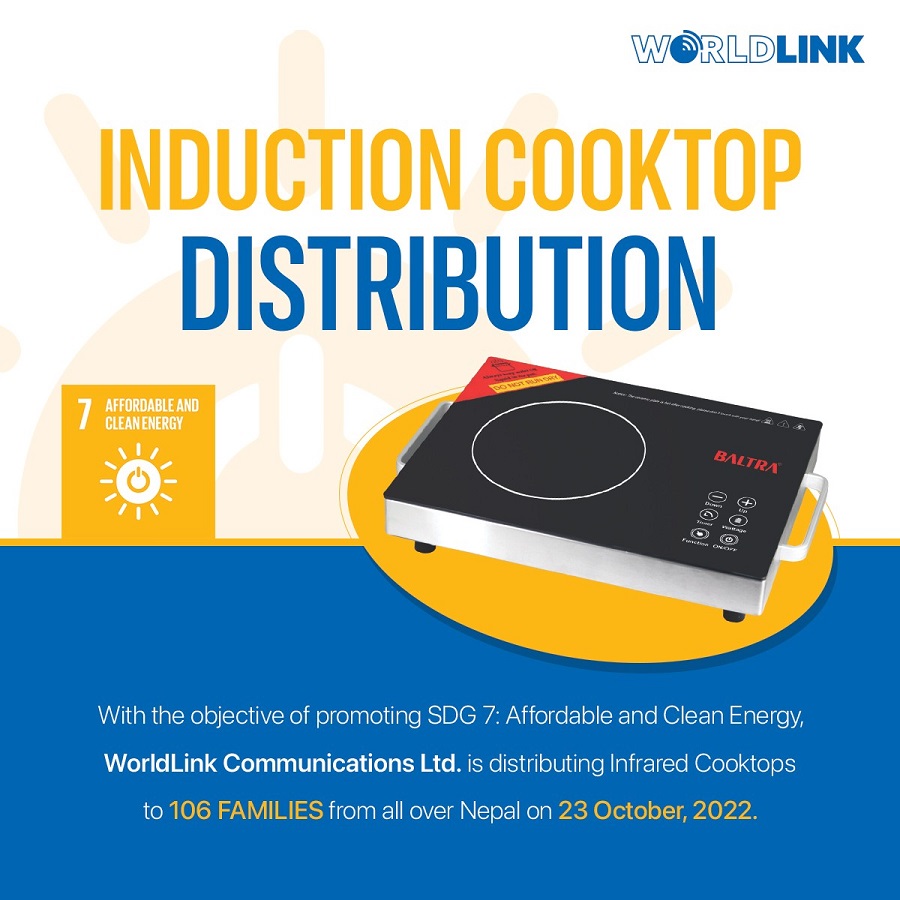 The company expects its plan to distribute electric stoves to promote the usage of eco-friendly energy. The campaign will help the company encourage seven goals of sustainable development.
Also read: Top 5 ISPs in Nepal: Find Out Their Packages and Prices
WorldLink is Nepal's largest ISP with over 7 lakh unique subscribers. The company is marked for quality internet and TV services as well as its value-added services such as free WiFi hotspots, and other initiatives. Giving away infrared cooktops is its latest CSR campaign that complements the government's goal of improving the consumption of electric hardware.
Do you have a WorldLink subscription? If you do, then you can share your experiences with its service in our comments section below.