WordCamp Nepal 2022 organized by WordPress Nepal has concluded. The two two-day international conferences were completed on Sunday in Chitwan Garden Resort, Bharatpur drawing over one thousand spectators.  
On the first day of WordCamp Nepal 2022, 4 international and 6 women trainers participated comprising a total of 18 experts. The trainers offered orientation on various topics of information technology. Rahul D Sharker and Aditya Shah from India trained the participants on search engines, and the technical term WP CLI respectively.
Rehan Arif from Bangladesh talked about content marketing. Tanaj Masba, who is also from Bangladesh shared her inputs on potential health hazards faced by people working in the IT industry and measures of prevention.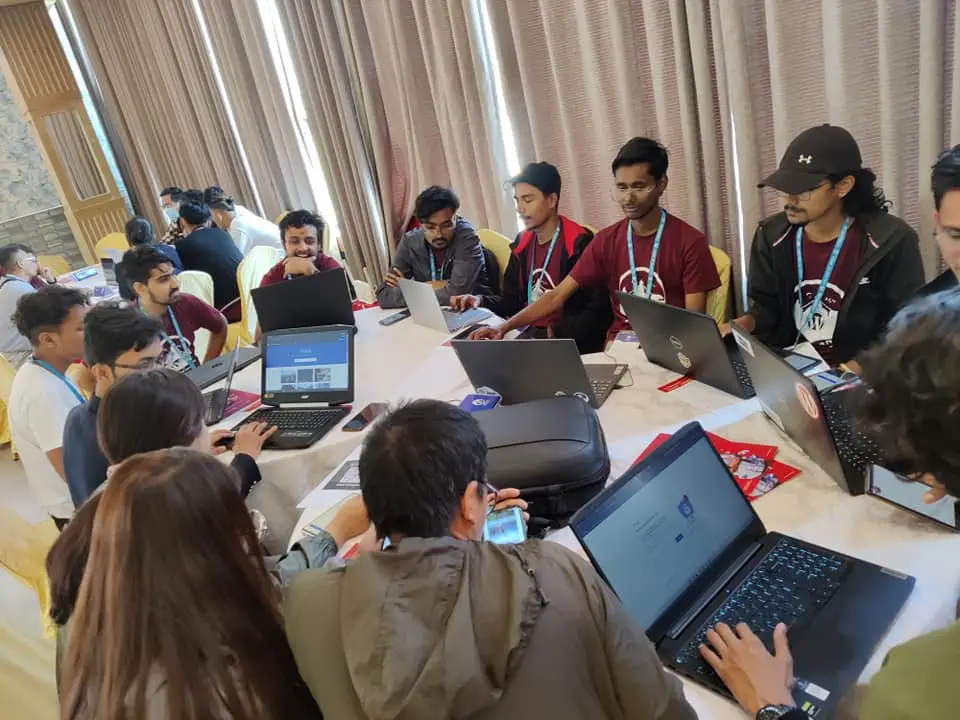 Nepali Instructors Ida Rijal, Srishti Shrestha, Roshan Jaiswal, Abhishek Rijal, Garvit Shrestha, Nabin Jaiswal, Sunita Rai, Jina Poudel, Krishna Naupane, Santosh Bhandari, Anup Adhikari, Elina Kshakpati, and Laxman Bhattarai gave training on possible challenges arising while professionalizing WordPress and their solutions.
In the discussion, Paras Devkota, the facilitator, asked the participants how to take education and professionalism of the students, and how to distribute Nepali IT products in the international market from Nepal.
Also read: Concept for a Digital Hetauda Presented at 11-Day Workshop
The second day of WordCamp Nepal 2022 stressed users' contribution to making WordPress safer and better
On the second day, training was offered on how users can contribute to making WordPress more, efficient, expansive, and protected. Trainers Anant Raj Mishra, Anil Basnet, Bigyan Ghimire, Milan Hamal, Nilakantha Koirala, Rajan Lama, Regan Khadgi, Sandeep Pangeni, Santosh Kunwar, and Subash Kunwar gave training on categories that can contribute to WordPress such as theme, plugin, language, support, polyglot, training, photo, and pattern.
The program was 'platinum' sponsored by national and international organizations such as Nexcess, Jetpack, Bluehost, WordPress.com, Weglot, Wu-Commerce, and Coding.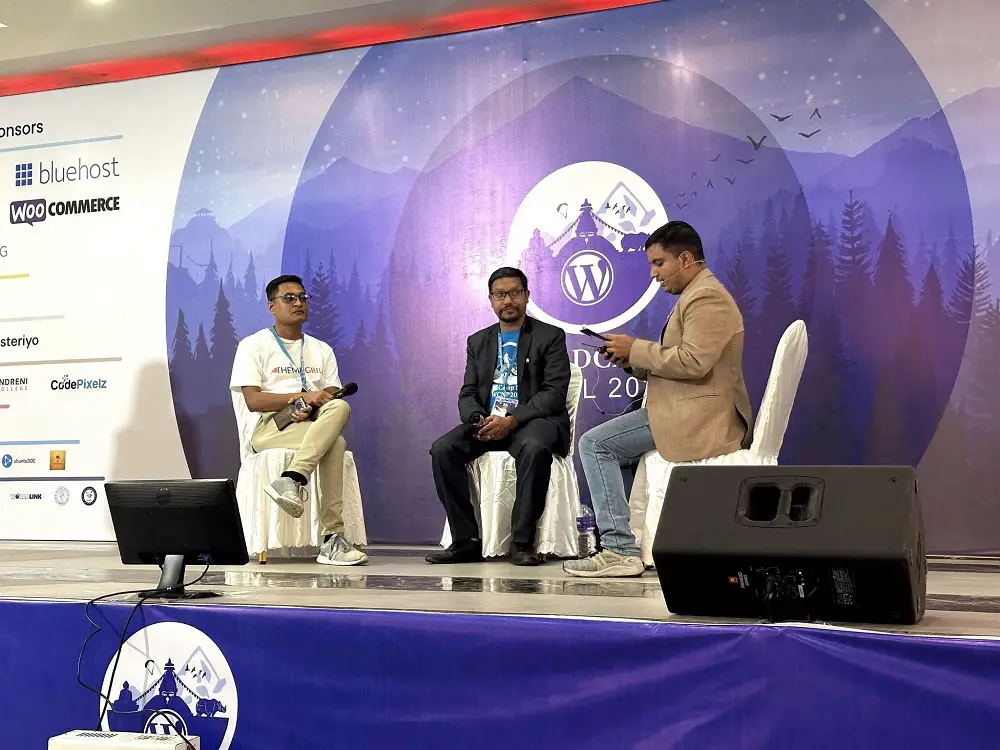 Similarly, the gold sponsors were Rigorous Wave Services, the silver sponsor was Wave Experts Nepal and LMS (ThemeGrill), and the bronze sponsor was Yoast SEO, WP ML, Cloudways, and Indreni College.
Do read: Ahrefs launches Search Engine YEP, to Pay Content Creators
Code Pixels, Vito Education, Sunway College, Genesis Wave Technologies, Pathao, Ashish Ama Homestay, Ubuntu DDE, Urja Lab, Asha Hospital, WorldLink, and Khalti were the other supporters of the WordCamp Nepal 2022.
So far, the event has been completed in 1124 events in 379 cities of 65 countries.
Next year, WordCamp Nepal 2024 will be hosted in Pokhara.
If you were following the events, which was the most important highlight for you? You can share with us in the comments below.