USB condom has become a buzzword these days after their growing presence lately in the Nepali tech market. Also called a USB data blocker, it is used to protect data from reaching suspicious hands. Its demand is also growing among tech enthusiasts these days.
USB condom is mostly used while charging a phone, tablet, or any other electronic device in a public place. It saves users from juice jacking. Juice Jacking is a term that refers to a security exploit in which an infected cable steals a user's personal data after it's connected to charge a phone.
Hackers program the cables with malware that compromises the data on a user's phone. It is like an adapter. It has separate input and output sources. First, a phone connects to it through a cable. Then, another cable connects the condom to a USB port.
Especially, public charging stations where a user uses a random cable or port are the most vulnerable to such type of breach. A USB condom helps avert the hack. So next time, when you decide to charge your phone at a bus station, cafe, airport, or any public place, you may need to reconsider twice.
CHECK OUT: Samsung Mobile Price in Nepal | Latest Update
A USB condom blocks file transfers and only allows charging the device
To safeguard user data, a USB condom comes with data blockers. When a user connects the phone to charge, the blockers only allow charging and restrict any file transfer.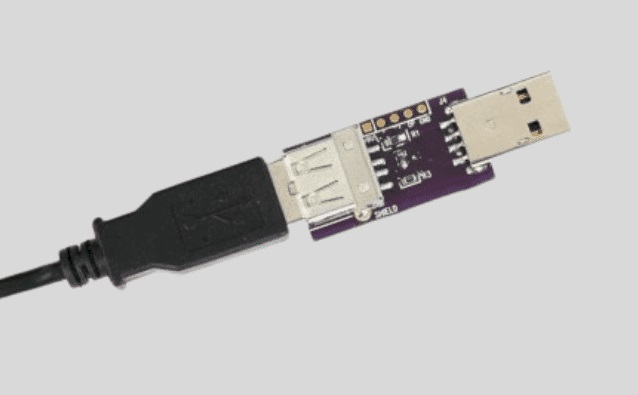 If you frequently charge your phones outside in public places, you may want to add a USB condom to the list of your accessories.
CHECK OUT: Nepali Video Communication Platform Mikha, Expanding Fast
Depending on their quality and durability, their prices vary. You can buy a USB condom in Nepal in the price range of Rs 500 – Rs 1000.
Would you be buying one? Let us know if you have queries in the comments below.