Forgot to Bring Cash While Buying Fruits? Don't Worry!!! Now You Can Pay for Your Fruits Using QR Codes at Kuleshwar Fruits Market.
If you are buying fruits at Kuleshwar you may not have to worry about paper bills or coins. Now you can pay for fruits using QR codes. Simply take your smartphone out of your pocket and scan the QR codes. Within a few seconds, your payment will be confirmed. Thanks to Nabil Bank.
Nabil bank has initiated a digital payment system which lets you pay for fruits using QR code on your smartphones. Mahaprasad Adhikari, the governor of Nepal Rastra Bank, inaugurated the service today at the venue.
The governor himself demonstrated the payment system. He walked around the market inspecting the vicinity. Then bought some fruits and paid using the QR code at the ceremony. The occasion comprised Nabil Bank representatives, the governor himself, and the media.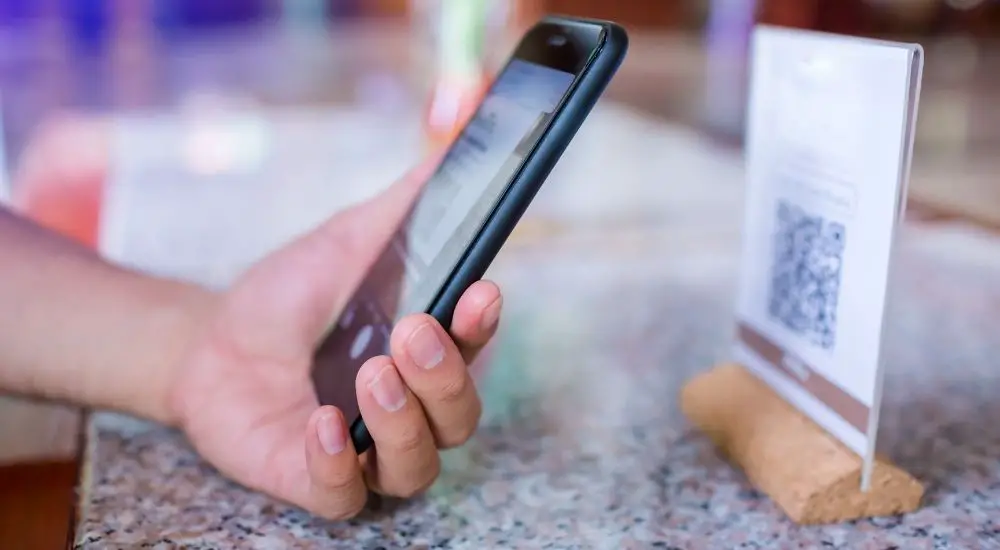 How to buy Fruits using QR Code?
To perform this fruit transaction using QR Code, you must have a bank's app or any digital wallets on their smartphone with a camera and an internet connection. You can then pay by scanning the QR codes on their smartphones that are issued to the vendors.
QR stands for Quick Response and this is a better alternative to other payment methods. It works instantly and doesn't require any physical cards such as debit or credit cards. At the event, fruit vendors have expressed their joy at the payment system as it is hassle-free and more convenient.
Recently there has been a real penchant for online payment system since Covid-19 restrictions. Social distance and online emphasis has reinforced banks to resort to digital transactions. The government's Digital Nepal Framework has also drawn significant online initiatives in recent months.
Don't Miss: QR Payment Increasing in Nepal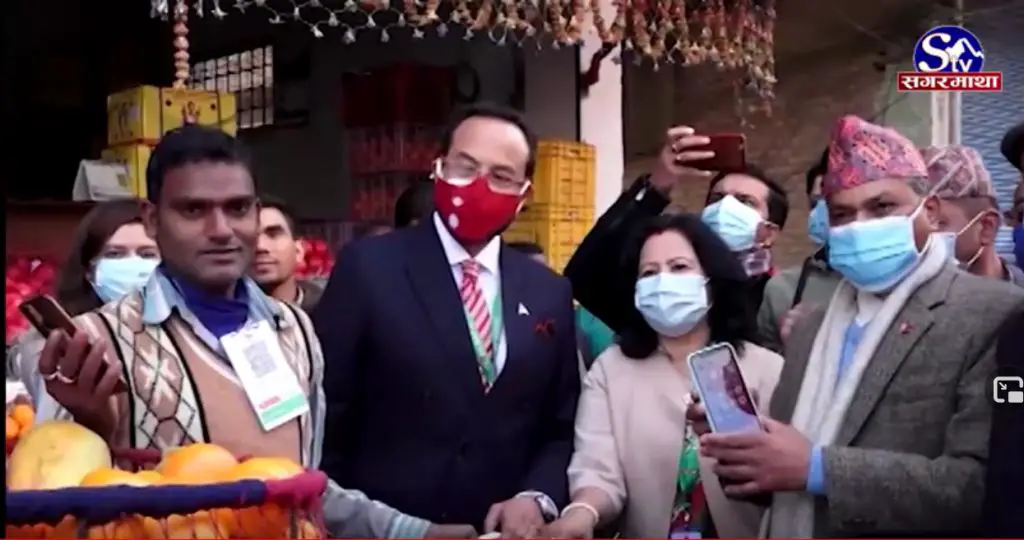 The governor of Nepal Rastra Bank enthused that "digital banking has become the need in today's Covid-19 times". He also admired Nabil bank for playing a leading role in initiating the digital payment system at Kuleshwar.
Anil Keshari Shah, the CEO of Nabil bank called for a digital payment system to render transactions cashless. He pointed out that Nabil Bank's QR codes are "secure and affordable and will play a role to facilitate a better payment system."
Nabil Bank began its QR codes pay in March 2020 to establish a cashless payment system to facilitate both the buyers and consumers. The bank currently has tied 750 + merchants for this purpose and the numbers are increasing daily.
The CEO Mr. Shah also pointed out that digital payment has been on the rise in the country. A large portion of payments is still done in cash but emphasized Nabil bank will play an active role to innovate better digital alternatives and help the country in economic prosperity.