Ride-hailing platform Uber will provide its service via driverless cars. The company has struck a 10-year-long deal with Motional, a Hyundai subsidiary for the service via Hyundai Ioniq 5.  
Uber's service in autonomous taxis could begin later this year.
Both companies have termed driverless cars safe and convenient to travel in cities.
 "This agreement will be instrumental to the wide-scale adoption of robotaxis…Motional now have unparalleled access to millions of riders and a roadmap to scale significantly over the next ten years. We're proud to partner with Uber to bring both driverless ride-hail and deliveries to life in cities throughout the US," said Motional CEO Karl Iagnemma.
Check out: Top 5 Ride-sharing Apps in Nepal
The two companies have previously partnered on a delivery project too. Earlier this year, Motional began autonomous food delivery for Uber Eats users in California, US.
Motional has already announced to offer ride-hailing AV service in Las Vegas. But such ride is technically not entirely driverless. There will be two safety operators on standby to help avert any possible mishaps.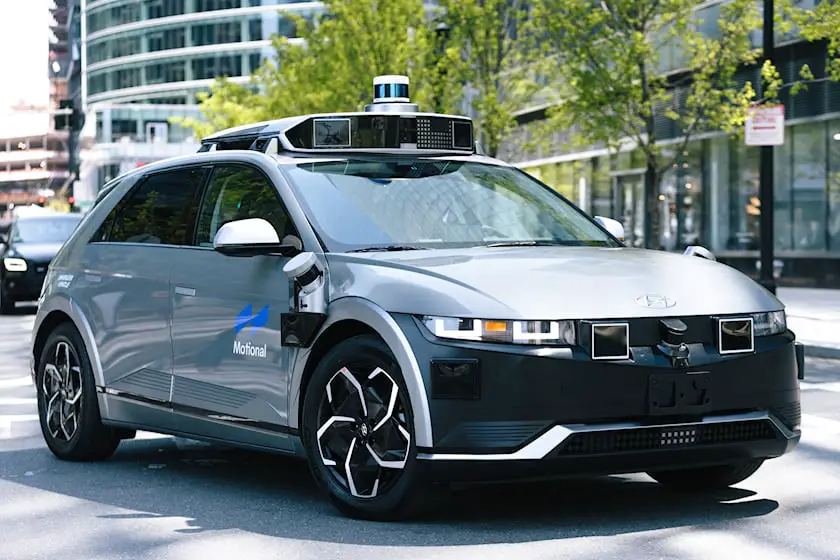 Uber's Global Head of Autonomous Mobility and Delivery, Noah Zych, shared his excitement about the project. "We're excited to leverage the power of Uber's platform to bring Motional's advanced autonomous technology to a wide range of riders at the push of a button…shared autonomous vehicles will play [an important role] in the future of transportation."
Check out: Best Electric Cars Price in Nepal | Latest 2022 Update
Uber says it will use data-driven insights to "efficiently allocate and position" Motional's driverless vehicles. This ensures riddance from unnecessary driving and energy wastage and ensures service to more customers.
With their agreement, Motional and Uber have become the first companies to provide both driverless ride-hailing and delivery services in the industry.
The driverless ride-hailing service will be rolled out towards the end of 2022 via the Motional Ioniq 5 robotaxis on UberX and Uber Comfort Electric, for select markets.