What type of ballot paper is used in your district? You can find out below. Keep reading.
Nepal is going to local elections on Baisakh 30. The candidates are fixed and finalized. The day is approaching. And the Election Commission has designated election symbols for the candidates.
Naturally, every voter and non-voter is curious to know what type of ballot paper is used in each district to choose the local leaders for the next 5 years. And you can check it out online.
So, in part to literate citizens and promote election education, the Election Commission has published the samples of the types of ballot paper used in each district. Though, Bhaktapur and 6 metropolitan cities are exceptions. Till now, the commission has not released the samples for the largest cities but would do so soon.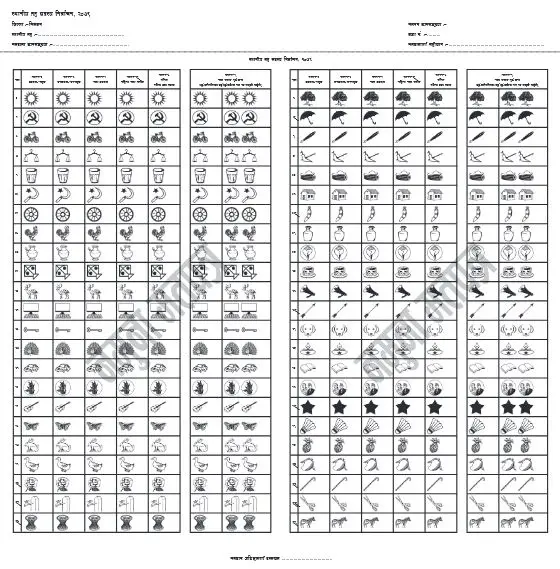 Voting for the candidates requires a ballot paper that is clearly printed and the symbols visible. For this, the Commission claims, it has invested time and labor to render ballot papers as convenient as possible.
The Commission says the ballot papers will have black election symbols on green color papers. This helps to make symbols more noticeable. Likewise, on them, there are symbols of the national political parties followed by active political parties' in districts, and then the symbols of candidates standing as independents.
Also read: Check Your Voter ID Card Online in 6 Easy Steps
How to check which type of ballot paper is used in your district?
First, visit this portal.
You will see all the district's names. Click on your district.
After clicking on your district's name, you will see a sample of the ballot paper to be used there.
With the sample, you will see which election symbols are designated to candidates in your district.
Do you have any queries about the ballot papers used in local elections? Do leave a comment below so that we could reach out to you.