Sunrise Bank and MOCO Digital Wallet have tied for digital payments such as QR payments, utility payments, etc. The agreement was signed between Sunrise Bank and FOCUSONE Payment Solutions, the parent company of MOCO. The digital wallet is an arising one in the already crowded market.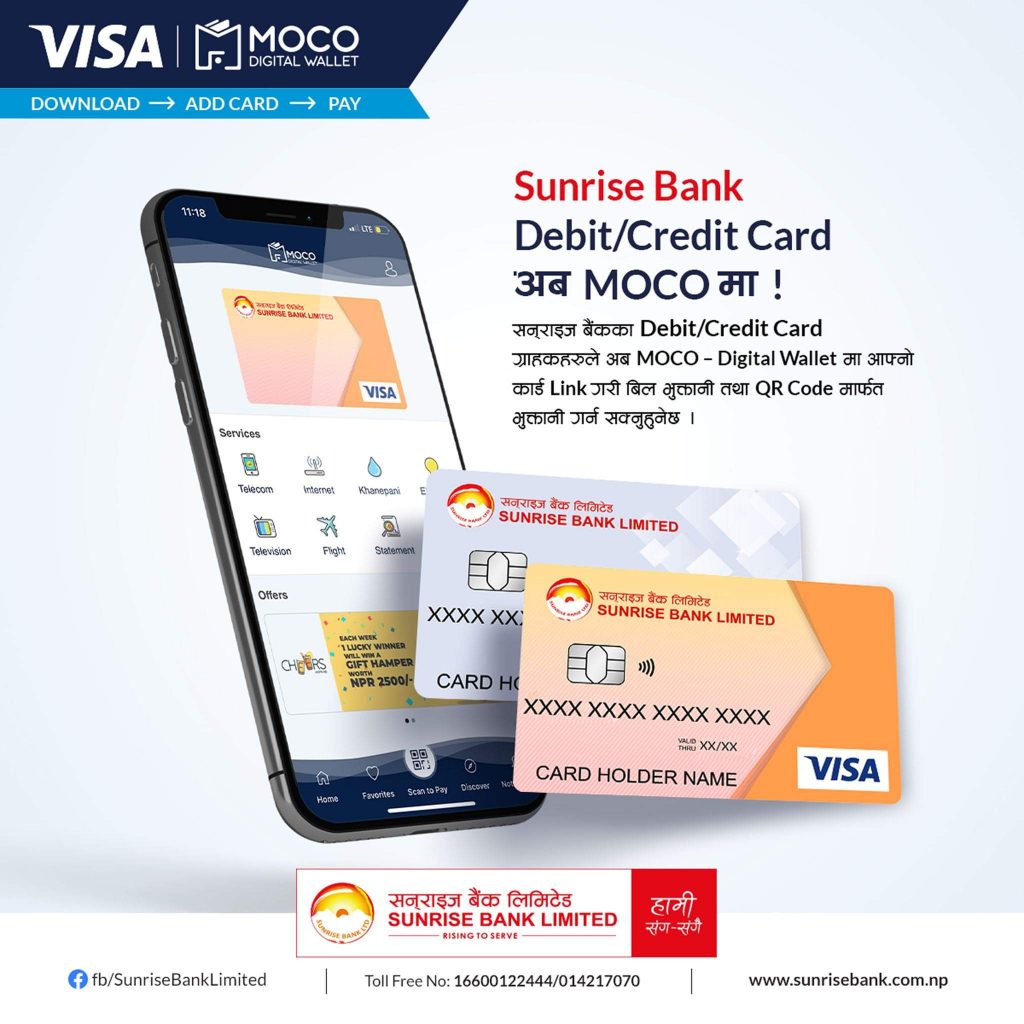 Sunrise Bank and MOCO Digital Wallet Partnership
The tie-up will allow the customers to link their Sunrise Debit/Credit cards to MOCO Digital Wallet. Then the cards can be availed to do payments such as mobile top-ups, electricity bills, water bills, airplane tickets payment, etc. Also, QR payments can be done for more than 1500 merchants.
MOCO Digital Wallet doesn't require fund loadings. It directly uses your VISA card for making payments. With the partnership, MOCO believes in fostering cashless payment in the country.
Meanwhile, Sunrise Bank's Credit cards could only be used for e-commerce or POS transactions before. Now, its credit card is also applicable for utility, and QR payments through the digital wallet.
Do Read:-IME Pay Refer and Earn Offer, Providing Rs.25 Reward!
About Sunrise Bank and MOCO Digital Wallet
Sunrise Bank is a Class 'A' financial institution licensed by Nepal Rastra Bank (NRB). The bank was established in 2007 B.S. and currently operates via branches across the country. It provides all commercial banking services as well as remittance services.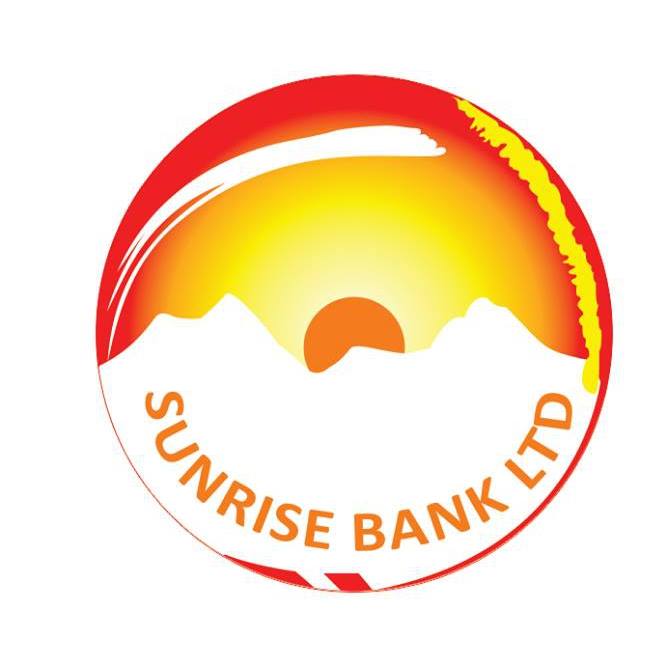 Its mobile banking app, Sunrise Smart+ has over 100K plus downloads and a 3.8 stars rating on Google Playstore. The app has various sets of features such as travel and tours, cable cars, broker payments, utility bill payments, airline tickets, etc.
Have a Read:-Cross-Border Payment with Global IME's QR Scan
MOCO Digital Wallet is developed and managed by FOCUSONE Payment Solutions. It takes a different approach than a usual digital wallet which requires fund loads from the bank. This one actually relies on VISA Debit/Credit cards for payments. So, it doesn't require fund loadings. Hence, MOCO acts as a single digital wallet for multiple bank cards.
There are dozens of digital wallets in the market. NRB has already stopped providing licenses for new ones to keep the balance. Also, the bank has directed for interoperability between the e-wallets. In the crowded situation, e-wallets are trying their best to lure in more customers via various offers.
Also, Read:-Hamro Patro's Digital Wallet Is Coming Soon!
So, that was all about Sunrise Bank and MOCO Digital Wallet partnership. Are you already using MOCO and Sunrise Banking App? How is your experience? Feel free to drop down your thoughts, opinions, and experience in the comment section below.
.