Siddhartha Bank Offer is here with a 10% discount on Annapurna Cable Car tickets. The offer is valid for Siddhartha Bank customers only. The bank's Gandaki Pradesh Chief, Mr. Amit Shrestha, and Mr. Dinesh Poudel, the General Manager on behalf of Annapurna Cable Car signed the agreement.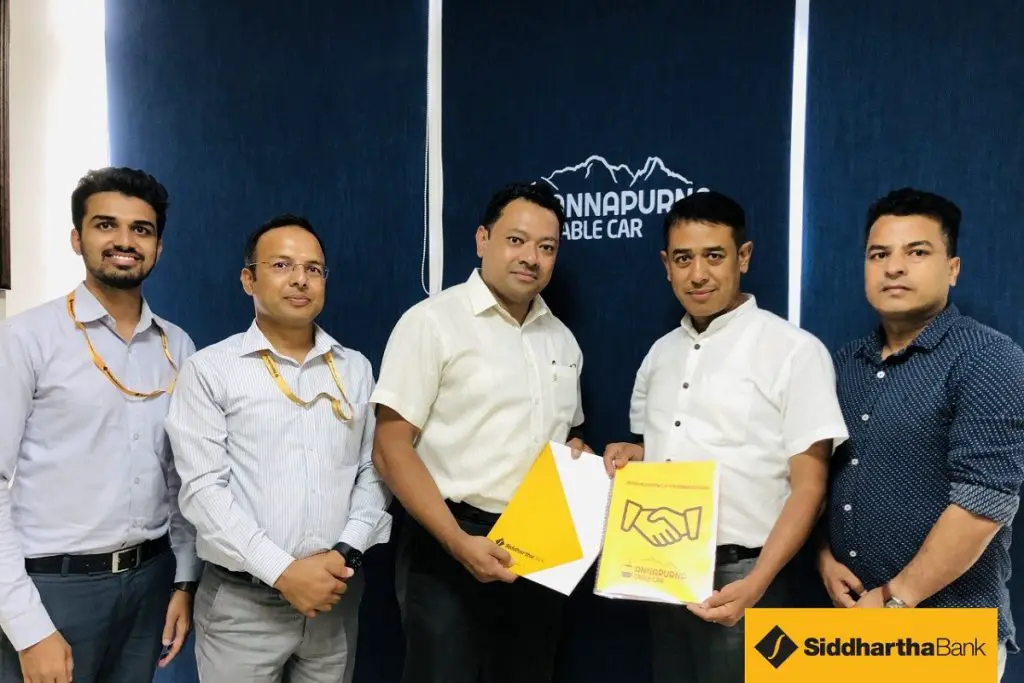 Siddhartha Bank Offer on Annapurna Cable Car
Now, customers can avail of the 10% discount offer by paying through Siddhartha Bank's Debit/Credit Card, Mobile Banking App, or internet banking.
The bank has aimed to increase digital payment for cashless and hassle-free transactions. It has been providing various schemes and offers to encourage the customers. The agreement will benefit the customers seeking comfort and adventure in the touristic town, Pokhara.
About Siddhartha Bank
Siddhartha Bank is a well-known Class 'A' commercial bank in the country. Operating with 180 branches across the nation, the bank has been providing commercial banking and remittance services for 20 years now. It was awarded as "Best Operations Bank in South Asia 2021" by the International Finance Corporation in May 2022. Its mobile banking app, 'Siddhartha Smart' is available on both Google Playstore and Apple App store. The downloads have crossed 500k on Playstore.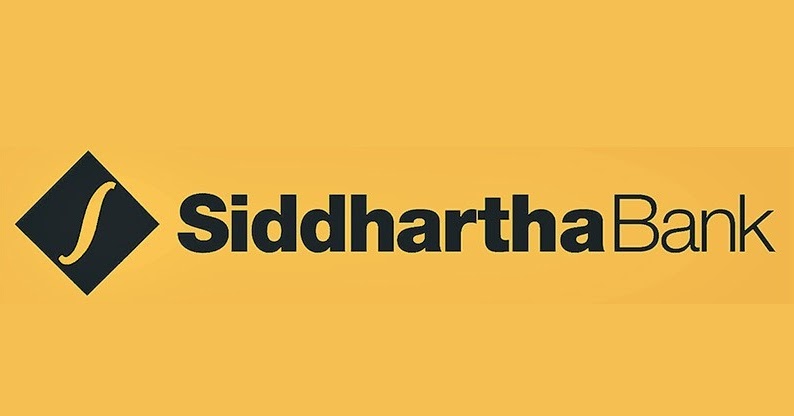 Do Read:-NIC ASIA Bank Brings Cash Recycler | Deposit into Machine
About Annapurna Cable Car
Annapurna Cable Car, also known as Pokhara Sarangkot Cable Car is the transport service operating from Seti Bagar, Lakeside to Sarangkot Hill, Pokhara. It is connecting the two busiest spots of Pokhara with adventure for travelers. The project carrying about 2 billion rupees of investment was halted during the Covid lockdown.
On February 16th, 2022, it did a soft launch. The ticket price for a round trip has been set at Rs.700 for Nepali customers, Rs.800 for SAARC tourists, and USD 9 for foreigners. It only takes around 9 minutes to reach the popular hill, Sarangkot from Fewa Lake via cable car. While the trip would take 45 minutes via car. With the Siddhartha Bank Offer, travelers can get Rs.70 discount.
Also, Read:-NMB Bank and Flywire Partner to Pay for Education Abroad
Digital transactions have been rapidly growing in Nepal, thanks to digital wallets, mobile banking apps, and QR payments. From utility payments, tax, and fine payments to buying tickets online, everything is going digital. It has hugely aided in making lives easier. World Bank has also provided 17 Billion in Aid for the digital economy in the country. Seems like, Nepal is going to be fully digital in the coming future.
So that was all about Siddhartha Bank Offer on Annapurna Cable Car tickets. Are you a customer of the bank and willing to try the cable car in Pokhara? Do write us your valuable thoughts and opinions in the comment section below.