Smart Choice Technology (SCT) has unveiled its digital banking service "Fast Banking". The company collaborated with Swift Technologies to launch an innovative banking solution based on the OMNI channel that helps users use the same username and password for mobile banking and internet banking, among other benefits.
The product was launched at a recent Radisson Hotel ceremony. Anil Upadhyaya, the chairperson of the Nepal Bankers' Association was the chief guest who unveiled the product.
Managing Director of IME Group Hemraj Dhakal, Chairman of SCT Suman Pokharel, Chief Executive Officer (CEO) of SCT Narayan Prakash Bhuju, Acting CEO of Swift Technology Niraj Dhungana and many eminent figures from the banking and financial sector were also present on the occasion.
Check out: Mobile Banking vs Internet Banking, Which One is Better?
What is Fast Banking and what are its advantages?
Fast Banking is a digital banking solution, a joint collaboration of SCT and Swift Technologies. One of the major benefits of the service is that it allows users to use a single username and password for mobile banking and internet banking.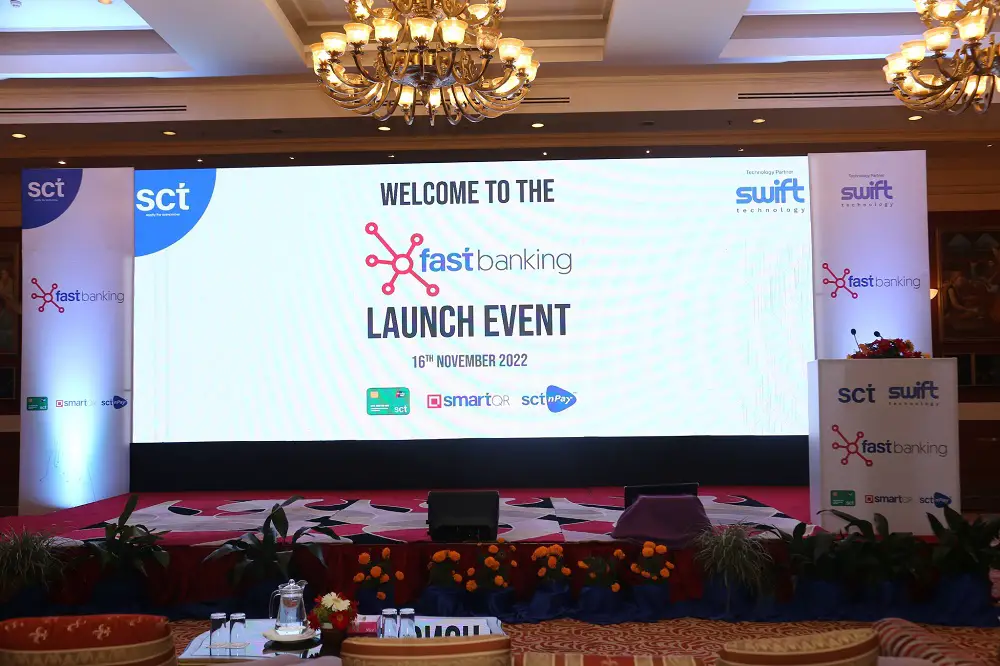 Besides, it also lets customers enjoy digital banking services at their convenience from their homes or outside on the go. It is designed on the concept of an open API. The solution allows real-time calculation of revenue. If a transaction ever fails, Fast Banking allows resending the money.
Despite the growth in digital banking services, much of it has been limited to online payment. People still need to visit banks for many services. Fast Banking will digitalize many services from the OMNI platform by bringing more services on board.
Third-party integration and more
Narayan Bhuji, CEO of SCT said that Fast Banking is not just a mobile banking service but a digital banking solution designed under the OMNI channel platform which allows third-party integration. Likewise, a member bank can also design and launch the product via the channel. Do read: Top 5 Digital Wallets in Nepal: Updated (2022)
Nepal Bankers Association Chief Mr. Upadhyaya said the product is techno-friendly and includes all the necessary services for digital banking.
Similarly, IME Group Md Mr. Dhakal praised the solution. He expressed his belief that the product will be durable as it is built on the best technologies available.
SCT Chair Mr. Pokharel said that the company is committed to lending a hand to the Digital Nepal Framework and will continue to bring innovative digital products in the coming days.
Check out: Lost Your Mobile/Internet Banking Password? Retrieve it at Home
It's a secure system
SCT has emphasized Fast Banking's security too. It says the service is a well-guarded system. It doesn't allow manual OTP, but the system itself enters it.
There is a token system that users can use to receive services at the bank. Besides, an option for reporting is also included.
At the moment, Fast Banking has teamed up with 4 banks and financial institutions. The versatile banking solution is already serving over 1 million users at the moment.
SCT is a prominent IT company launched in 2001. It works on digitizing the banking sector of Nepal.
Which other features do you want on mobile and internet banking for more convenience? You can share in the comments below.