Ride-hailing service Bolt officially launched in Nepal on March 16, 2023. The startup has announced its active pilot service with 400 local drivers in Kathmandu.
The company says it won't charge commission on drivers for the next 6 months as it attempts to lure as many drivers on board. While it claims to offer 15 percent lower fares for riders (passengers) than others in the industry. The startup operating in Europe and Africa previously expanded in Thailand.
Ride-sharing app Bolt launches in Nepal with safety features such as SOS
Just like in its other markets, Bolt will allow riders in Nepal to use safety features such as the SOS button and "Share my ride" for real-time trip sharing. Both customers and drivers will have access to in-app calls and messages without revealing their phone numbers.
Bolt may also offer grocery and food delivery services from the Bolt app in Nepal. "As we grow the ride-hailing vertical, we generally, in the medium to long term, are very likely to also launch the food delivery and grocery delivery," Jevgeni Kabanov, President of Bolt said.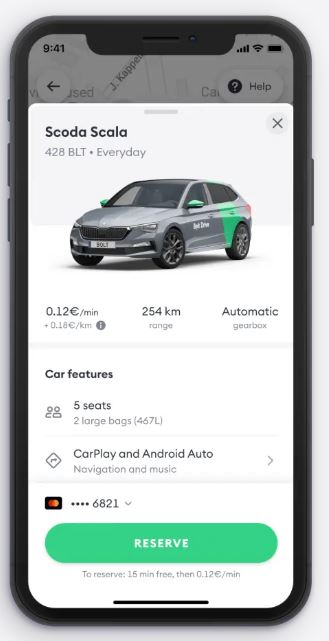 Bolt's approach seems to be very cautious. For now, it has not made steady investments. Its services are to be coordinated by headquarters in Estonia having no official local representative. But it may grow its investment if the market response comes inspiring.
Both drivers and riders can join Bolt's network online with free registration.  
In Nepal, Bolt will go toe to toe with others such as Pathao, InDrive, and Sahara, among others in a growingly competitive market. Drawing the attention of the drivers will be its top priority while could make plans for expansion in the coming months.
Find out our list of the Top 5 Ride-sharing Apps in Nepal.
Bolt's expansion plans
The launch in Nepal offers Bolt a chance to understand the market in relation to its further expansion in other countries, especially India.
"It's far from our smallest market, far from our biggest market," said Kabanov. "We're looking for basically the markets where we believe we can offer a better service."
 "We are definitely keeping an eye on all the major markets, doing research and trying to understand what's the competitive situation, what's the opportunity to improve on the service offering," Kabanov said.
Download the Bolt app: Android | iOS
How often do you hail a ride through a ride-sharing app? Do share your best or worst experience with us in the comments below.