From now on, you can recharge Dish Home services online via elite digital wallets
This lets you pay for TV and internet services through popular mobile payment vendors.
Now, you can recharge Dish Home services online, including TV, internet, and combo packages. The electronic transaction is possible via Nepal's prominent digital wallets such as eSewa, Khalti, and IME Pay.
The internet and DTH provider brought this online payment service to help its customers make payments easily on their phones.
With this service, you can go to any digital wallets mentioned above and find Dish Home packages to pay for renewal charges. Meanwhile, the company has urged its customers to first confirm their subscription and proceed to pay to avoid a mishap.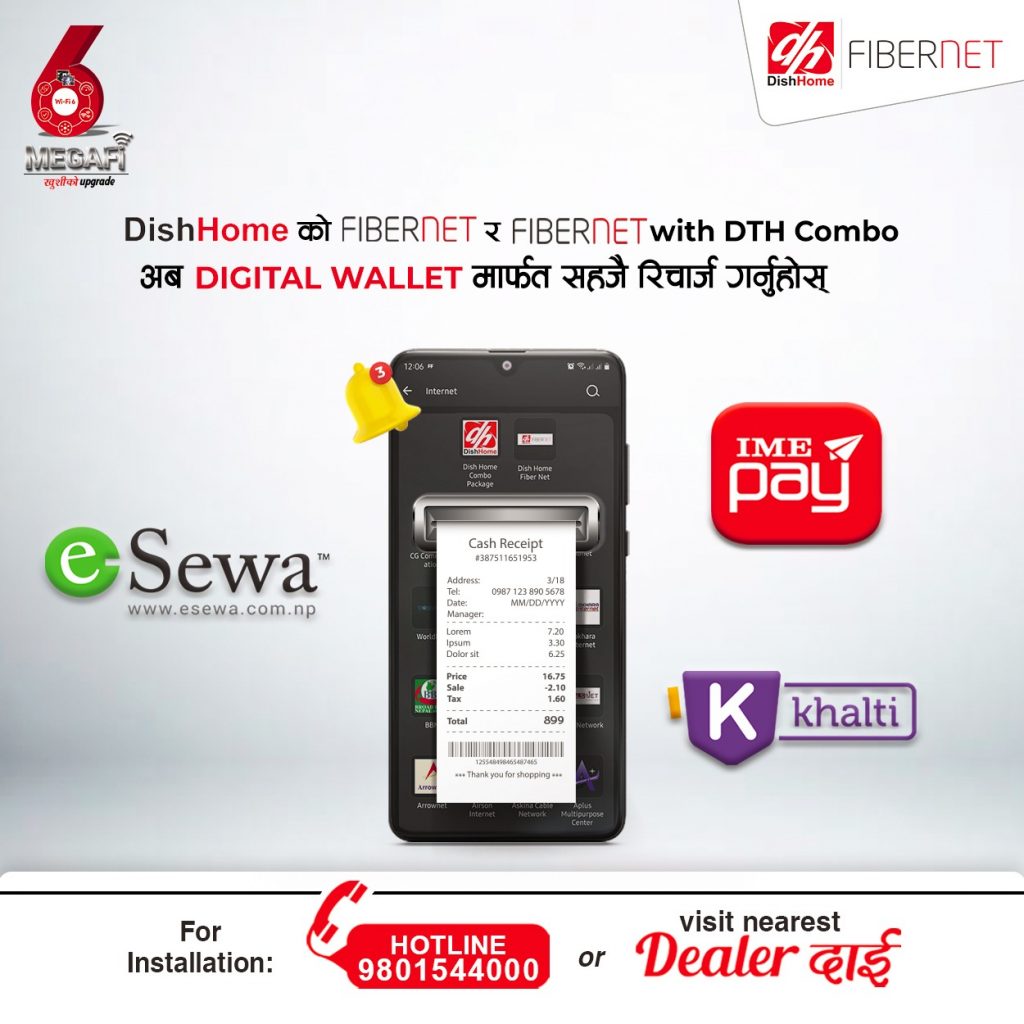 This is because Dish Home provides separate TV and fiber internet services which might not make it a straightforward process for some. If you want to pay for TV renewal online, you will have to tap on the TV option on your digital wallet and click on the Dish Home icon to pay.
Similarly, if you are paying for the internet service you need to choose Internet>Dish Home FiberNet>Enter customer details and proceed. More details are below in the steps.
The same steps apply when you pay for combo packages of Dish Home.
It is the first time a multi-service company has launched the facility of paying for all its services via digital wallets.
Also see: Top 5 Digital Wallets in Nepal: Updated (2022)
Steps to Recharge Dish Home Services online?
Launch a valid digital wallet on your phone
Confirm which service you are trying to recharge for
Depending on the type of service, click on either TV or Internet from the options on your digital wallet.
Here, we chose Dish Home FiberNet Internet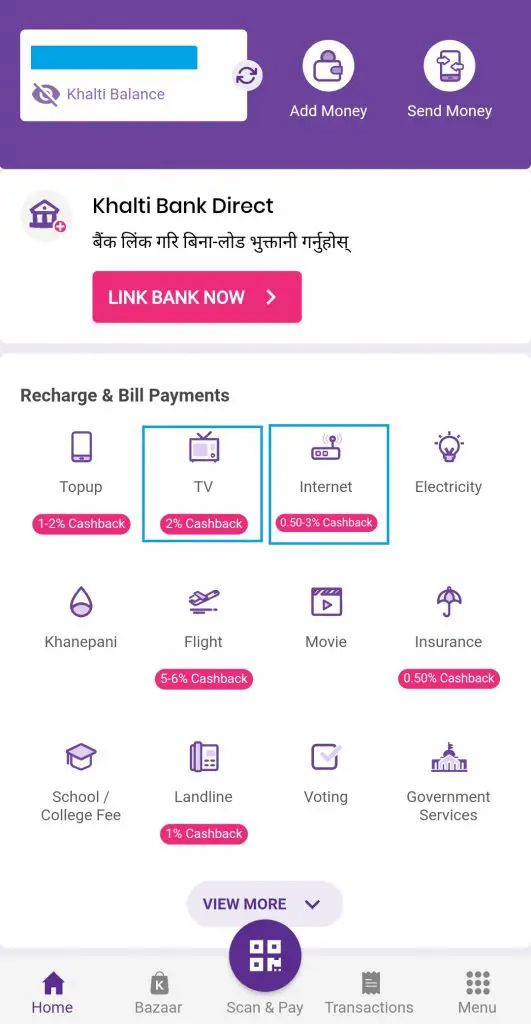 Choose the service package (TV or internet)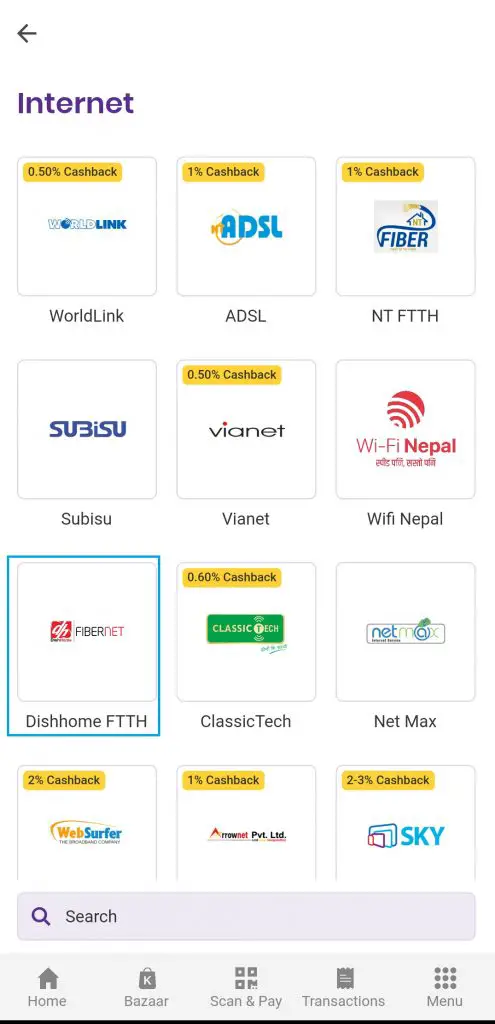 Enter your unique Customer ID provided by the company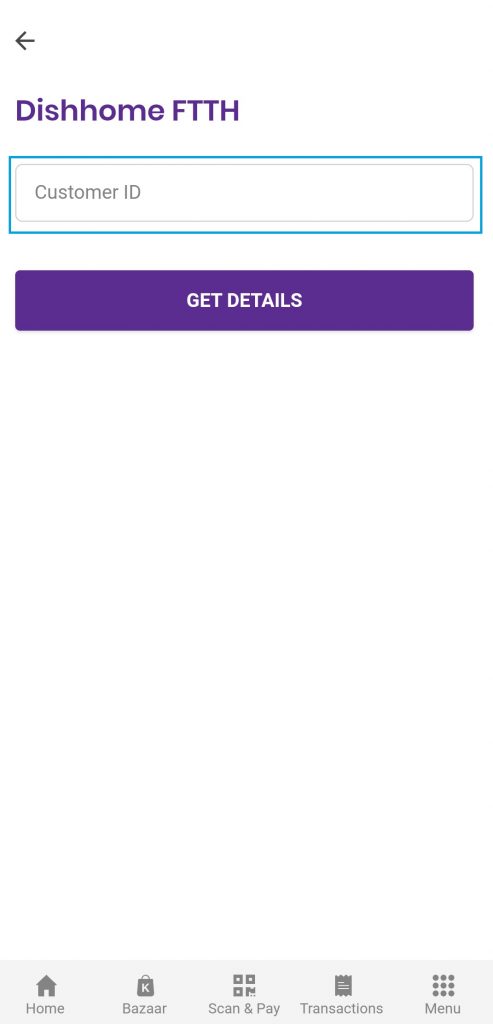 Proceed to pay for your package and your payment will be made
The transaction history is safely stored in the wallet for reference.
Note: The steps are basically similar on all digital wallets. Dish Home says that if you run into any issues while paying, you can contact 9801544000 to sort it out.
Dish Home is a multi-service platform providing both digital TV and fiber internet service. The company started as a DTH but also ventured into the ISP service in 2022. The company now has over 1 lakh internet subscribers. It has also announced iTV, an IPTV offering for those who want an elevated form of watching television.
How do you like the idea of recharging Dish Home services online via digital wallets? Is it convenient or less reliable? Do share in the comments below.