Qualcomm has unveiled the Qualcomm Snapdragon Satellite. The top-tier chip maker has brought the service for providing emergency messaging service via a satellite connection. The new service was announced at CES 2023 with the partnership of Iridium Communications. Let's learn more about Qualcomm Snapdragon Satellite in our article today.
Qualcomm Snapdragon Satellite
As the name implies, Qualcomm Snapdragon Satellite provides a satellite connection for sending messages during emergency situations. This can be said as an adaptation of Apple's emergency SOS via satellite connectivity. The company has partnered with Iridium Communications, an American satellite company.
"Robust and reliable connectivity is at the heart of premium experiences. Snapdragon Satellite showcases our history of leadership in enabling global satellite communications and our ability to bring superior innovations to mobile devices at scale," said Durga Malladi, senior Vice President, and General Manager, of cellular modems and infrastructure, at Qualcomm Technologies, Inc.
Qualcomm has stated the service to be available on its latest and greatest Snapdragon 8 Gen 2 chipset and Snapdragon X70 modem with some other radios. That means, the feature is exclusive to its newest chip. It is named the world's first satellite-based two-way capable messaging solution for premium smartphones.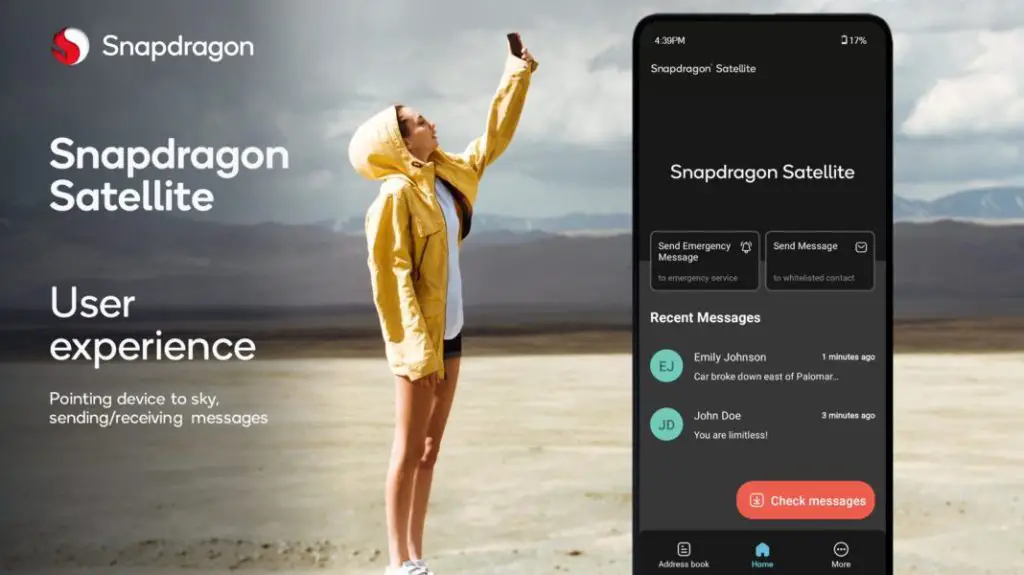 Smartphones powered by the Snapdragon 8 Gen 2 chip will have this feature as per Qualcomm later this year. The American company has pointed out that some OEMs are already working to implement the feature. And it's clear that the feature will only be available on premium flagships having the chipset.
Have a Read:- Nepali nano satellites Danphe and Munal are ready to launch
At first, the emergency satellite feature will be limited to use in emergency situations, enabling users to contact someone for help and rescue in areas without cellular service.
The company has also plans for a premium messaging service through satellite connectivity. It will cost more money to the users. And for this, the implementation has to be done by OEMs, carriers, etc. No exact date is given for the messaging service as of now. It will likely appear later after the full implementation of the system.
Considering the charge of the emergency service, Qualcomm has stated it to be either free or very low charge as compared to other service providers in the market.
Do Read:- NTC & Ncell Launch eSIM in Nepal, Distribution Begun!
How will Qualcomm Snapdragon Satellite work?
When the person sends an SOS in emergency scenarios, "response coordinators immediately see the customer's Latitude/Longitude in their proprietary mapping and response coordination software to determine the appropriate agency to coordinate the rescue." So, people stranded in remote places with no network connection can ask for help.
The service will be life-saving for Android users traveling in dispersed geographical locations. Especially, trekkers, campers, mountaineers, sea sailers, etc can make use of the service in case of emergency and life-threatening conditions.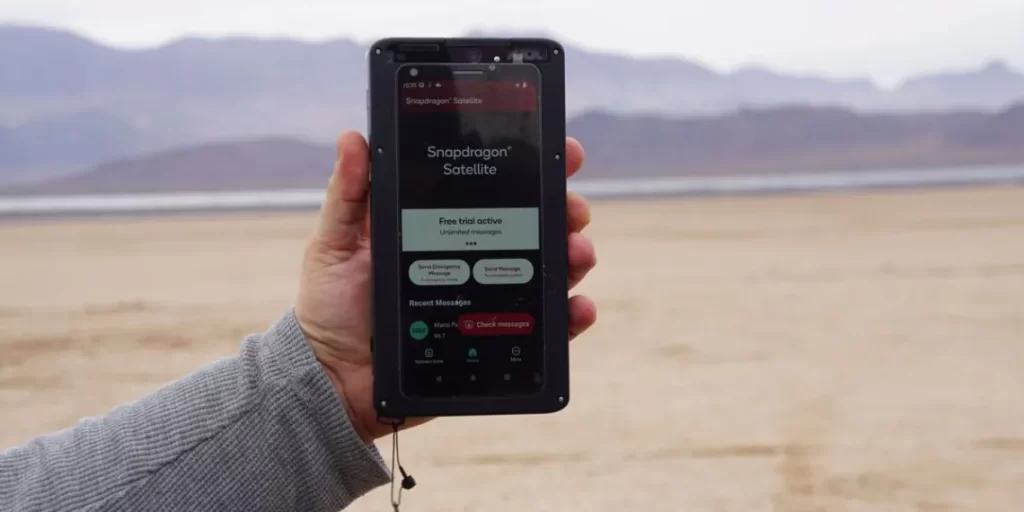 As the Snapdragon Satellite ecosystem grows, OEMs and app developers will be able to differentiate themselves and offer distinctive branded services that take advantage of satellite connectivity.
This means that in addition to smartphones, Snapdragon Satellite can be used in laptops, tablets, automobiles, and IoT devices. As NTN satellite infrastructure and constellations become available, Snapdragon Satellite is planned to support 5G Non-Terrestrial Networks (NTN) as well.
Also Read:- China Sets up a Weather Station on Mount Everest
So that was all about Qualcomm Snapdragon Satellite. Are you excited to see this happen? Do share us your views, thoughts, and opinions in the comment section below.