Prabhu Capital Limited has launched its digital mobile app. The merchant bank says it brought the app to provide its customers with fast, efficient, and convenient services on the go.
It comes with many popular services that will delight its customers.  
With the app, users can apply for Demat and Mero Share accounts, and verify Video KYC (VKYC). Besides, it also allows applying to change or correct the details of a Demat account.  
In addition, you can also apply to pay for the renewal of Demat and Mero Share accounts, and change their passwords. You can also seek transactions from your Demat account.
Prabhu's digital app also lets you join a capital management service. Meanwhile, you can obtain the details of transactions of companies from the Nepal Stock Exchange (Nepse), and find the status of various indicators with the app.
Also read: Change Your Mero Share Password And Transaction PIN In These Easy Steps
Prabhu Capital Mobile App is based on Omnichannel technology
The app uses Omnichannel's technology to curate multiple services through a single platform. You can apply for your Demat account online anytime at your convenience. You can also verify yourself with the trendy VKYC feature.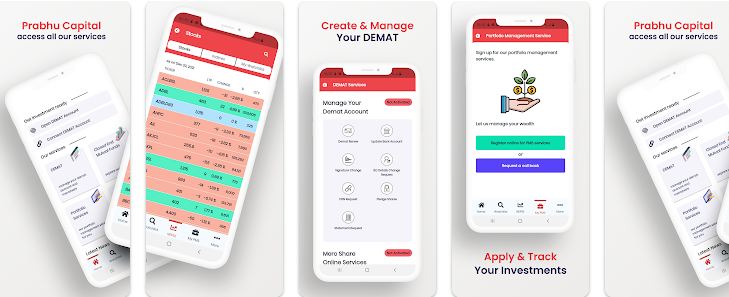 Prabhu Capital is hosting the app from its own server at the office. The company says its mobile app has been tested through various security protocols and remains safe and secure for users.
The app is available on both Android and iOS platforms. To download the app, follow the links below: