Pokhara is set to be illuminated by the high mast and smart street lights. The project will be carried out under the Ujyalo Pokhara Abhiyan of Nepal Electricity Authority (NEA) in coordination with Pokhara Metropolitan City.
Under the project, the high mast and smart lights will be installed at the main squares (chowks) inside Pokhara.
The Mayor of Pokhara Metropolitan City Dhanraj Acharya and Managing Director of NEA Kulman Ghising jointly inaugurated the street lights set up at Birauta, Pokhara recently. They remotely switched on the light installed on the poles in Birauta, and Lake Side.
The project is being carried out by a joint collaboration between NEA and Pokhara Metropolitan City.
The plan is to install 23 high mast lights at 23 major squares. The advanced light system will be installed on 16-meter-tall utility poles. The system will throw lights in all four directions. At the time of writing this post, 8 high mast lights have already been installed.
In total, 1 thousand, 6 hundred, and 24 smart lights will be installed across 50 km of streets in the city. 1,100 units of lights with 90-watt capacity and 520 units of lights with 120-watt capacity will be installed. 171 bulbs have been set up so far.
Also read: Sajilo Sewa enters Pokhara, a chance to earn up to 1.50 Lakh
Smart light in Pokhara
Smart lights in Pokhara will elevate the safety of pedestrians at night while also bringing relief to those driving in the dark. It will help curb the number of accidents and possible crimes arising from the absence of light at nighttime.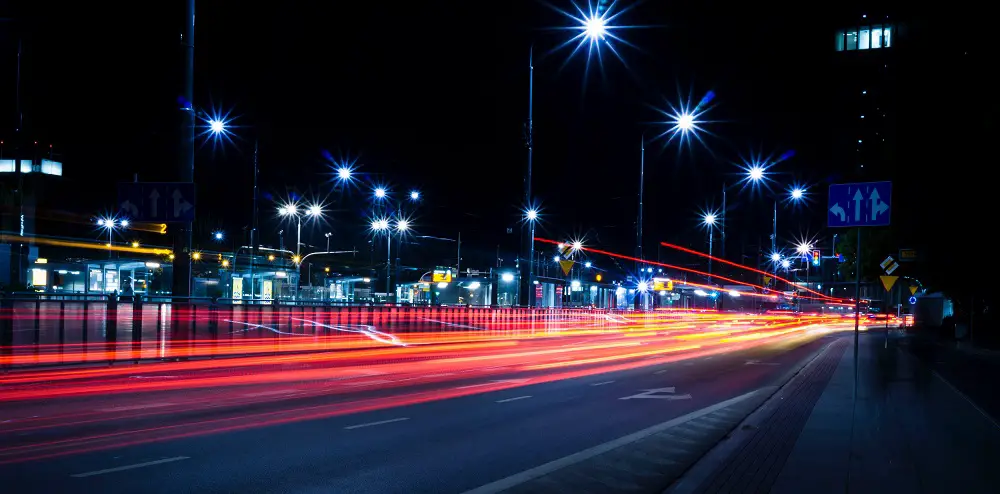 The lights also add beauty to the city at nighttime. The metropolitan will be paying for using the power to switch on the smart city lights.
The lights are remotely operated. It will automatically turn on and off as per the condition of the lights. Their data is stored on NEA's servers. 27 new feeders will be set up for the high mast lights. Likewise, separate transformers are also set up for the smart lights.
Check out: Use FonePay to Pay for Boating at Phewa Lake, Pokhara
NEA has been setting up smart lights in coordination with local bodies to safeguard and beautify main roads, heritage sites, and other prominent spots.