Parshuram Kunwar Kshetri becomes the new chairman of eSewa
Kshetri is a former banker with 30 years of experience on his resume
Succeeds Asgar Ali as the Chair and has a challenge to maint its top position as the mobile payment gateway
Nepal's leading digital wallet eSewa has appointed Parshuram Kunwar Kshetri as its new Chairman. Kshetri is a seasoned professional in the financial arena. He has years of experience as a banker in his profile.
The board of directors of eSewa had lined him up to succeed after the former chairman Asgar Ali resigned a few days back. Kshetri took the oath of office and secrecy before the executive director of the Payment Service Department of Nepal Rastra Bank, Guruprasad Poudel on Wednesday, May 4th.
Kshetri has a three-decade of experience in the banking sector. Having started his career in 1986 at Standard Chartered Bank, he slowly navigated through the industry accumulating expertise over the years.
After a stint at the SCB, he served at Nepal Bank and Citizens Bank International in senior posts. He has also served as the CEO of Bank of Asia, Global IME before entering eSewa.
Kshetri retired from Global IME Bank as its CEO in 2020. Lately, he had been giving training to employees at various positions on loans and risks.
also read: eSewa Money Transfer and Tangopay Sign for Remit Service
To further heights
eSewa has been a leader in proliferating digital payment in Nepal. I have felt a great delight in being a part of the company which is considered a pioneer in digital payment. At eSewa, I will contribute to corporate governance, strategic values, and compliance and take the company to further heights, newly appointed Kshetri said.
Kshetri succeeded Asgar Ali who quietly resigned from the post a few days back. The board of directors accepted his resignation and paved the way for his successor to replace him.
Now, the new incumbent Kshetri has the challenge of maintaining eSewa's ostensive dominance in Nepal and continues to rule atop as the number one digital wallet in Nepal.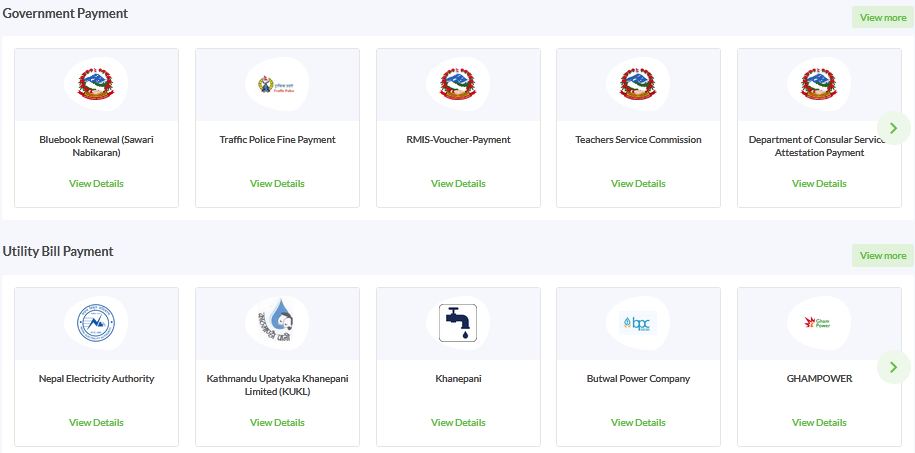 eSewa is Nepal's largest payment service provider with over 80 percent market share. It offers utility payments such as electricity, power, and drinking water, to government taxes and revenues. You can also book domestic bus and air tickets.
How often do you use eSewa for mobile payment? Do you find it more convenient to the transactions with paper bills? Do share your opinion in the comments below.