Nepal Clearing House Limited (NCHL) has lowered government revenue payment charges on Connect IPS or RPS. The new tariffs also apply to various other types of transactions done through the popular mobile payments of NCHL.  
As per the new rates, government and other local payments done up to Rs 10,000 through mobile banking, internet banking, ConnectIPS, Corporate Pay, and real-time payment through banks and financial institutions will cost Rs 2. Likewise, for transactions up to Rs 20,00,000, it will cost Rs 5. These new tariffs have been implemented for respective transactions.
Currently, users can transact government payments through their wallets. Individuals or institutions can make payments online or visit a branch of any bank or a financial institution. Check out: Cheque Clearance Timing Changed by NCHL
NCHL's payment services are one of the most used in Nepal for electronic transactions. From its various channels, transactions of Rs 114 billion were completed in over 9.7 lakh sessions of transactions in the first six months of the current fiscal year 2079/80.
NCHL has been digitizing government payment services for five years. It was responsible to attract 20% tax collection through its systems. The use of online payment methods is steadily rising and the company expects the trend to only grow in the future.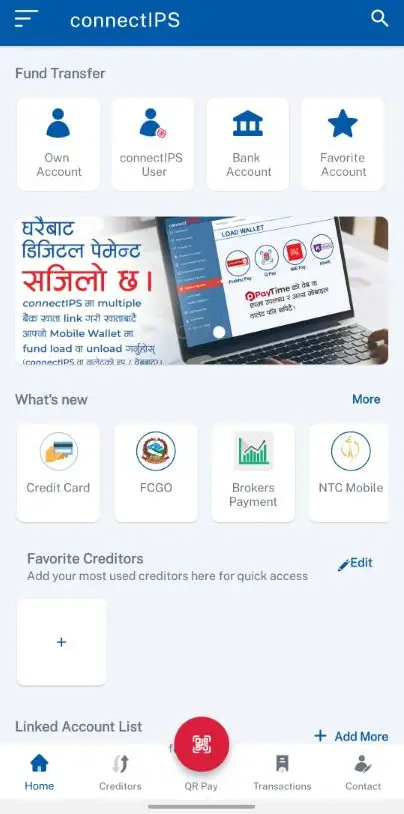 ConnectIPS gateway is connected to various government bodies for revenue collection. Now, Nepal Pay QR has also been added to facilitate transactions through mobile banking and digital wallets.
Also read: Use Connect IPS to Pay Taxes in Kathmandu Metropolitan
The payer can make the payment through RPS-connected mobile banking, internet banking, wallet app, ConnectIPS website or mobile app, corporate pay, and branches of bank financial institutions based on the transaction signal number obtained from the website of the government revenue collection agencies.
NCHL IPS, Connect IPS, Connect RTGS, Corporate Pay and National Payment Switch, Nepal Pay QR, etc. are various payment channels operated by NCHL.
It has a network of over 55 banks and financial institutions, with over 80 non-banking institutions being its indirect, technical members.