Nabil Bank and Doco Recyclers have reached an agreement for a waste management project. The plan involves the separation of garbage of various types and recycling and reusing them.
Gyanendra Prasad Dhungana, CEO of Nabil Bank, and Runit Sariya, founder of Doco signed the agreement papers.
After the agreement, Doco will segregate the reusable and non-reusable papers, degradable and non-degradable waste, and process them with sustainability in consideration at the bank.
Also read: Nabil Bank Widens Scope of Digital Financing, Foneloan  
Nabil Bank and Doco Recyclers to work on waste management
"We are pleased to announce that Nabil Bank has entered into an agreement with Doko Recyclers for waste management of the Bank, shredding the papers, and segregation of recycler waste. This agreement also serves both organizations' shared interests in a circular economy and environmental sustainability," the bank said in a statement.
In the first phase, Doco will first work on the management of waste at Nabil Bank. The recycler will sort out the used papers, make them usable, and make their disposal environment-friendly. The company says using the old paper as raw material for the new will also serve the campaign of saving trees.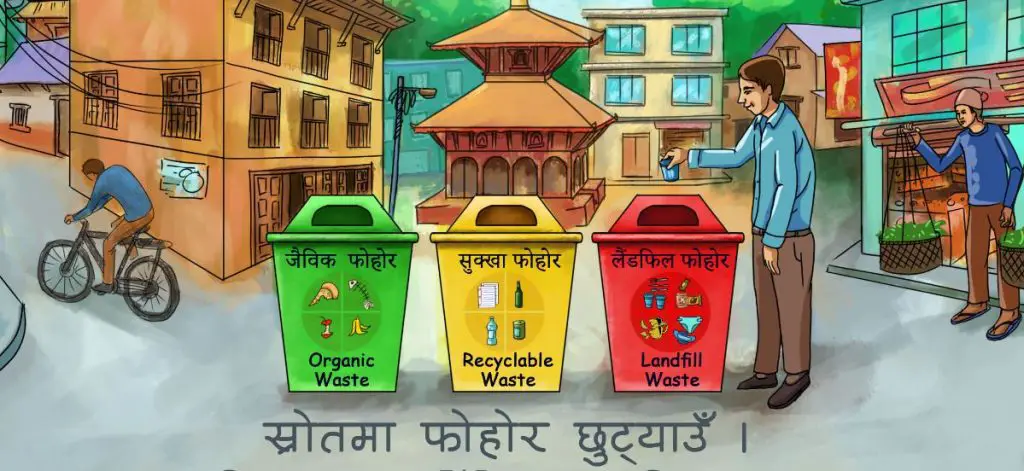 Also, bank staff and other employees will receive training on their behavior with waste disposal. Check out: GGGI and NEA to Work on Green Hydrogen Tech in Nepal
It is a unique collaboration in Nepal. Both entities believe the cooperation will promote the idea of sustainable banking.
Nabil Banking is a leading private commercial bank in Nepal leading from the front with digital initiatives. It serves 233 branches and 169 ATM outlets.
Doco Recyclers is a waste management company with smart sustainability at its core for a green society. It collaborates with various organizations on waste recycling, resuing, and disposal to enable a sustainable future.