South Korean automaker Motrex wants to set up a plant to assemble EVs in Nepal. The automaker has recently sent a letter to the Investment Board of Nepal (IBN) with 'conditions' to materialize its long-due proposal.
Previously, the company had its USD 10 billion investment approved by IBN in late 2019. The company has plans to produce world-class 4-wheeler passenger and commercial vehicles in Nepal and has approached IBN laying its demands for financially guarded business operations.
Mortex's 4 Demands to Assemble EVs in Nepal
Motrex had already initiated its plans with IBN and has been open in its business initiatives in Nepal. Their latest engagement also reflects their ambition to expand EV business. However, it ensures the company's investment gets financial security from the government.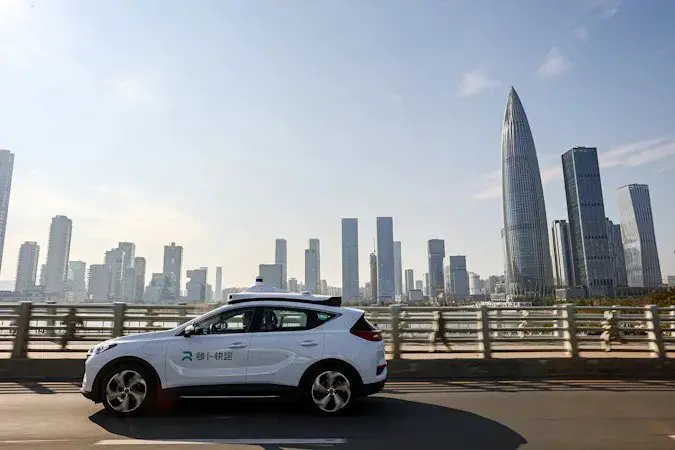 Likewise, Mortex has laid 4 demands with the IBN before it can establish the plant to start assembling EVs.
Mortex has demanded that it should get reservations as long as imports goods with custom duty rates. It also wants assurance that it gets the spare parts at 15% concession from others.
Secondly, it demands that the company gets 10% excise duty on all parts till the company remains functional.
Further, the company also demands that Nepal government imposes no excise duty on any of its products, and sales.
Likewise, for EVs, it seeks no taxes by the authorities on customs, VAT, registration, road taxes etc.
The company has sought the treatment of its products as per the Industrial Enterprises Act, 2076. And the company had also received approval in 2019.
Also read: Largest Solar Charging Station in Nepal Ready, Can Charge 16 EVs Once
Waiting Since 2019
For its own par, Mortex has been waiting for 3 years to substantiate its vehicle assembly project in Nepal. The company first signed the initial pact back in December 2019 with IBN. At that time, the Board had approved the South Korean company for vehicles manufacturing assembly plant. Its initial investment amount stood at USD 10.45 billion.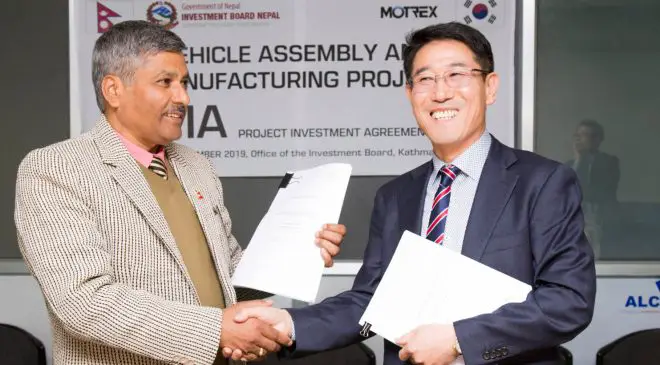 It is reported that Mortex has stepped forward to lease 13-acre land (100 ropani) in Secor A of Motipur Industrial Site, in Butwal Lumbini Province (previously referred to as Province no.5). There, the company would set up its plant and go down.
If it starts to assemble EVs in Nepal including gasoline-run vehicles, Mortex would gradually increase its plant outputs. The company has plans to produce 5 thousand, and 820 units of vehicles including EVs in its first year. The following year, it would produce 9 thousand, and 530, in the third year, 15 thousand, and 80 units. In its fourth year, Mortex would raise the production of its vehicles to 20 thousand in its plant.  
| | |
| --- | --- |
| Vehicles Production Volume | Year |
| 5,820 |  1st |
| 9,530 |  2nd |
| 15,080 |  3rd |
| 20,000 |  4th |
Over the years, the company has plans to inflate its capacity to 50,000 4-wheelers a year.
For now, the company will wait for a response from IBN and if it is demanded, the company will proceed with setting up the plant and assembling Korean cars and EVs in Nepal.
Having a large-scale car plant in Nepal would have multi-prong benefits. It will help generate employment and lessen dependency on imports while it will also boost the chances of further investment from other countries into Nepal.
Don't miss: Baidu Rolls out Self-Driving Cars in Shenzhen
Should the government be flexible to allow foreign investment in the auto sector in Nepal? You can leave your suggestions in the comments below.