Users of mDabali app can now use the Smart QR feature of Smart Choice Technologies (SCT) to pay on their mobile phones. The app allows merchants for mobile payments by scanning the QR code.
mDabali is an InfoDevelopers-built app for cooperatives. Unlike mobile banking apps for banks and financial institutions, it is designed to facilitate electronic payment for cooperatives. So far, over 170 member cooperatives have been connected to the mDabali ecosystem.
InfoDeverlopers Chief Executive Officer Umesh Raghubanshi said that the users of the Arjan Bachat and Rin Sahakari's mDabali app can use the Smart QR feature. He shared that the feature will expand soon to other institutions.
Also read: Top 5 Digital Wallets in Nepal: Updated (2022)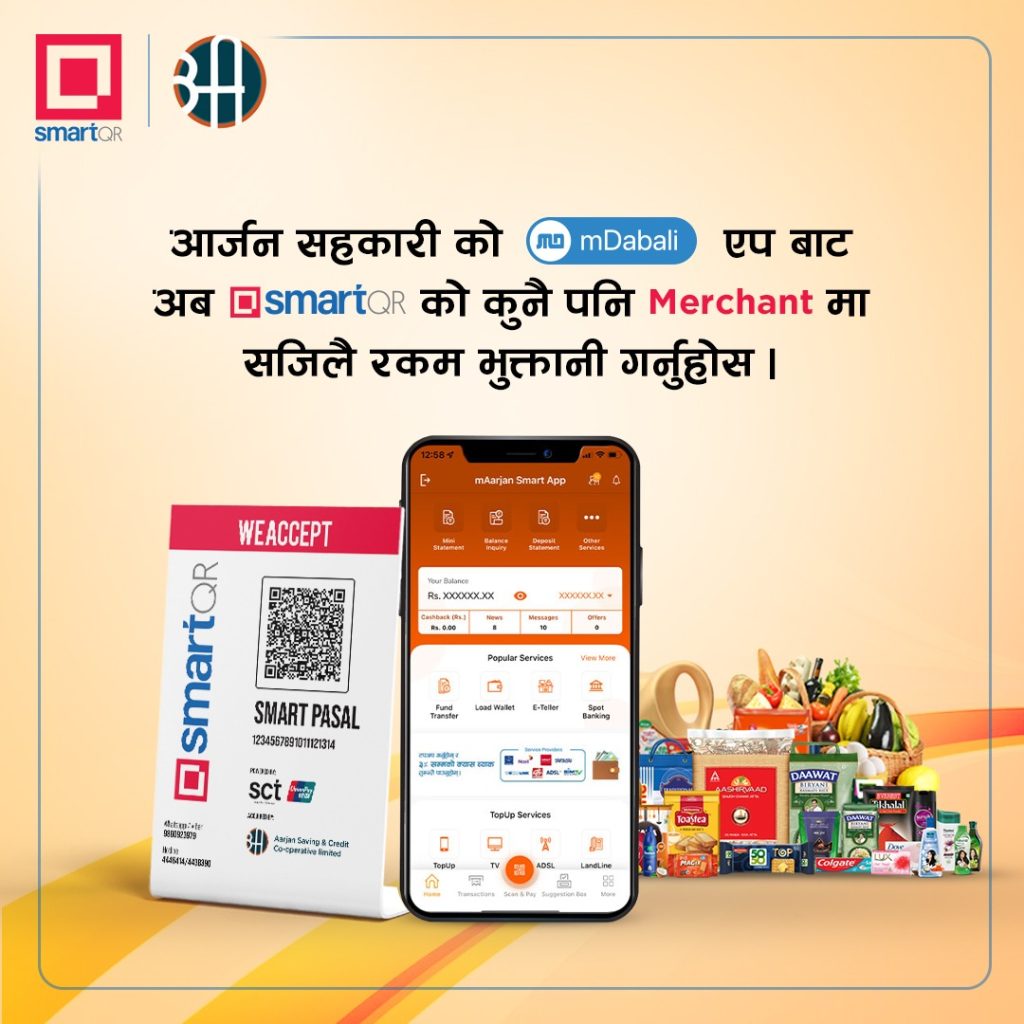 "Smart QR is a payment processor which helps over 1.6 lakh merchants including Bhat-Bhateni Supermarket Big Digital, Big Mart, and others for mobile payment. From now on cooperatives' members can also benefit from the mDabali app," SCT CEO Narayan Prakash Bhuju said.
Cooperatives wanting to integrate the mobile payment service can contact an SCT or InfoDevelopers and process it.