Nepal's leading digital wallet Khali has partnered with Kathmandu Metropolitan City to digitalize its revenue collection. The cooperation allows Khalti users to pay various taxes without visiting the Metro/Ward offices.
The residents inside the capital can now pay their taxes easily. They can pay rental tax, property tax, and business tax online through the popular mobile payment app.
Prior to this, the taxpaying service was available through the website of the Kathmandu Metropolitan City. But now, online payment has become easier with Khalti introducing a new revenue payment service on its app.
Check out: Advantages and Disadvantages of Digital Payment
Speaking about the service, Khalti Chief Executive Officer (CEO) Binay Khada said, "Our goal is to facilitate day-to-day payment hassle of the public in line with the same strategy we have aggressively started partnerships with various local governments and authorities. This strategic partnership shall definitely enable millions of households to enjoy seamless and hassle-free tax payment and Kathmandu Metro city for transparent and efficient revenue collection."
Also read: Khalti Receives ISO 27001:2013 Certification
Steps to pay taxes to Kathmandu Metropolitan via Khalti
Khalti users can follow the steps below to pay taxes to the Kathmandu Metropolitan City:
Step 1: Launch the Khalti digital wallet app.
Step 2: Find Local Government on the home screen.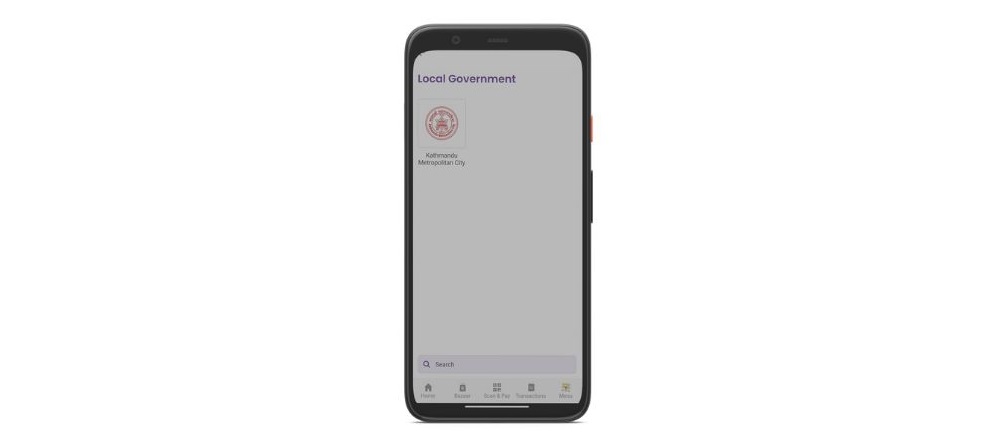 Step 3: Select "Kathmandu Metropolitan City" and enter your Tax Payer ID.
Step 3: Tap on "Tax Payment Type."
Step 4: Choose among Rental Tax, Property Tax, or Business tax.
Step 5: Verify the details & proceed to pay.
Step 6: Select your payment option – Khalti Wallet or Linked Bank Account.
Step 7: After the payment, you receive a tax invoice in the Transaction History of the Khalti app.
Khalti is an ISO-certified payment service provider in Nepal. Launched five years ago in 2017, the online payment vendor has already become a household name for smartphone users. In the growing digital economy of Nepal, the Khalti wallet has played a key role in the digital transformation of online transactions. Check out: Top 5 Digital Wallets in Nepal: Updated (2022)
If you have any queries regarding the tax payment to Kathmandu Metro via Khalti, let us know in the comments below.