Softwarica College of IT and Ecommerce is organizing the 2nd Edition of IoT Expo 2021. Starting from March 13, the Expo would last for 4 days.
In the expo, the computing solutions of various problems which are designed by students are being displayed. Projects like autonomous vehicle, smart wheel, search and rescue drone, smart waste management, robotics and 30 more prototypes of various other projects are being exhibited.
IOT(Internet of Things) is a recent technology that creates a global network of machines and devices that are capable of communicating and exchanging data with each other through the Internet.
IOT can create information about the connected objects, analyze it, and make decisions.
The projects prepared by the students would be getting huge exposure and talks are being held to bring these prototypes into the market. It is also said that the unique project would get funding up to Rs.5 Lakhs.
The smart solution modules are being prepared by students studying Bachelors in Cyber Security and Computing at Softwarica College. It is also said the smart vehicle exhibited in the expo is one of a kind in whole Nepal.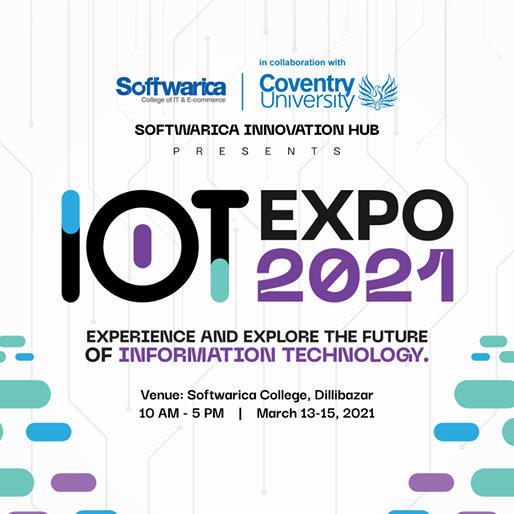 The main purpose of the expo is to focus on practical learning and producing skilled manpower. The purpose is also to explain computing solutions to the general public.
The expo is expected to be beneficial to be private sector, students, parents as well as people concerned with IT sector.
Almost 5 thousand people is expected to visit the expo.
Read more articles from Techmandu!