Relatively new digital wallet IME Pay is widening its service scope and will soon become a mini bank status with the addition of bank-like services. Having started just 5 years ago, the mobile payment vendor has fended off competitors and made its own name in the market due to its commitment to the crowded market.
The wallet already offers mobile payment, top, utility payment, etc. Soon, it's going to add more features that will earn it a mini-bank status. As per reports, the company is in plans to integrate features that will let users get loans from the app, open a bank account, Demat, TMS, etc.
IME Pay working with an idea to become a "Mini Bank"
IME Pay's acting CEO Amod Bhattarai said that the company is working with the concept of a mini-bank and plans to provide financial and banking services to those without any access to such services.
He added that the idea is to promote financial inclusion by bringing access to those who have no bank accounts or are less familiar with digital banking services.
 "The company's profile has significantly grown since COVID-19 and the company acknowledges its new opportunities and challenges. Customer data also remains its top priority. The company regularly monitors the system for any possible mishap. Additionally, we also conduct external auditing. IME Pay is itself a PCI-DSS certified company which attests to its commitment to data privacy," Bhattarai adds.  
Check out: Top 5 Digital Wallets in Nepal: Updated (2022) 
Get a loan from the app
Soon, IME Pay users will be able to receive loans of up to Rs 5 lakh from the app. Earlier, regulator Nepal Rastra Bank (NRB) stated that digital wallets must make arrangements for allowing phone loans of up to Rs 5 lakh from the app. The company is complying with the guidelines to launch its own loan service. The service will be live in a few months.
People with salary accounts at banks and financial institutions will be eligible for up to Rs 5 lakh loan while others will be entitled to up to Rs 2 lakh loan from the app. Borrowers need to pay the loan within 3 years with an option of installment payment option to clear the liability.
The loan service will first be available for IME Pay agents in December. It will soon expand to other users. The company is also bringing financial services for online payment. This could arrive as early as this January.
Don't miss: SCT launches Fast Banking, a solution for digital services
Mini Bank IME Pay offers Interest on wallet amount
One of the distinguishing features of IME Pay is that it offers interest on the amount on the wallet app. It is the only digital wallet in Nepal to offer interest. Currently, users earn 7.13% of the internet on the amount they have on the IME Pay wallet. Users start earning the benefit after having Rs 1,000 in their account.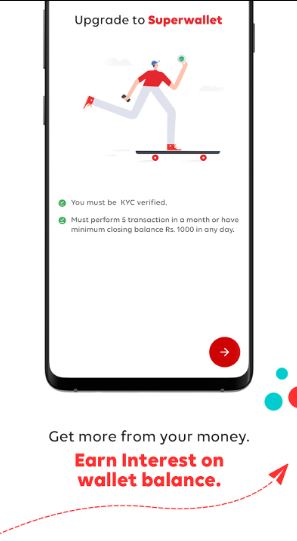 Visa Card Service
Officially, IME Pay has started the Visa Card service. The company issues Visa Cards to its customers quickly unlike banks where it might take days or even weeks.  It is similar to an ATM card. To use the card for transactions, users need to load money onto the wallet. The card can be used to transact at POS, ATM, and online payment.
Insurance policy purchase
IME Pay has also started allowing users to buy insurance policies via the app. Users can buy IME General Insurance at the moment. Nepal Life Insurance's policies will be soon available too.
Digital transformation is on the rise and the financial sector is seeing it more than any other. IME Pay seems certain to be more instrumental in the coming days.
Are you using IME Pay? Which service do you like most on the app and would you want to arrive next? Do share in the comments below.