Find out the list of all ICT Award 2021 winners from all categories and more about the 6th edition of the ICT Awards.
Nepal's eminent award ICT Award 2021 grande finale was held on Poush 2 at Solti Hotel, Kathmandu. Organized by Living with ICT, the awards ceremony honored the best nominees for the awards in 12 categories. More than 400 nominees submitted their applications to gain the most prestigious ICT award in Nepal.
MoICT Gyanendra Bahadur Karki was the chief guest at the flagship event. He said, "The ICT Award inspires the development of innovative thoughts and innovations in Nepal. The Awards play a vital role to encourage the youth to ICT and the government is ready to assist as required," he added. MoICT Secretary Dr. Baikuntha Aryal shared that the Awards play a pivotal role in reinforcing the vision of Digital Nepal and the digital transformation of the country.
MoICT Minister Gyanendra Bahadur Karki, former ICT Minister Parvat Gurung, Secretary Dr. Baikuntha Aryal, Suresh Acharya, members from National Planning Commission Dr. Pushpa Raman Wagle, and Dr. Ram Kumar Phunyal among others conferred the awards to the nominees.
Do check: ICT Award 2021 Nominations Open: Find All Detail
The Winners of F1 Soft ICT Award 2021
One of the much-sought-after Startup awards went to Kheti Venture. Likewise, Mikha Product grabbed Product ICT Award 2021. Rising Start Innovation ICT Award went to the students of Pulchowk Engineering for Mashoor.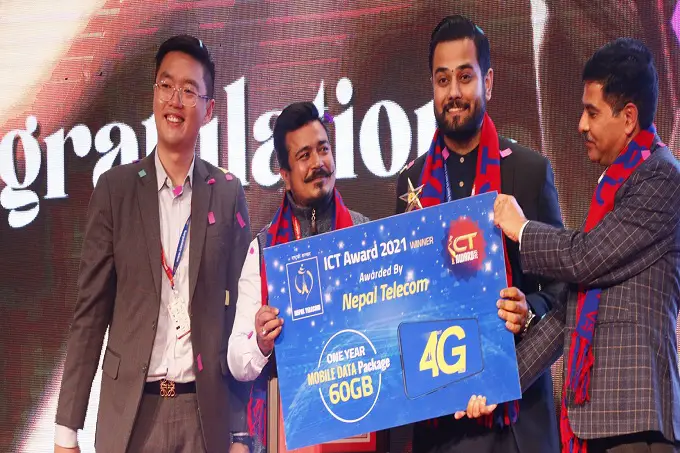 The nominees in these awards went through the month of evaluation by the juries and followed by public voting to decide the winner. 10 nominees from each category were selected for the Public Choice ICT Award which went to Bug V, a bounty platform launched last year in 2020.
Likewise, Pioneer ICT Award 2021 went to ICT expert Manohar Kumar Bhattarai. Dinesh Pradhan, Founder of Yomari, received the Entrepreneur ICT Award 2021.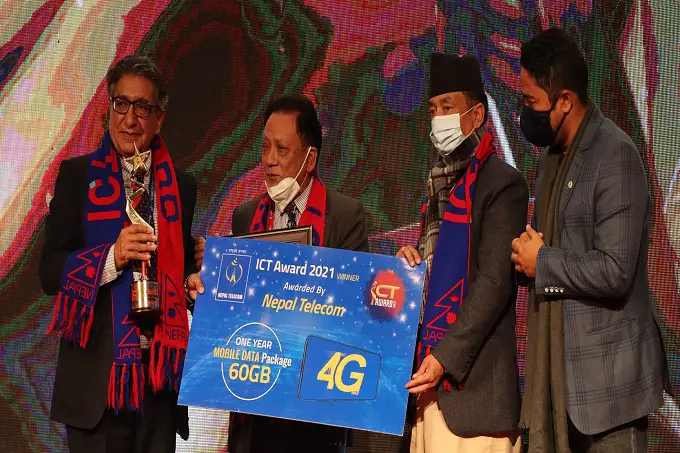 Meanwhile, Prasanna Dhungel won Nepali Diaspora ICT Award 2021. Dhungel is the co-founder of GrowByData, based in Lalitpur. In one of the highlights of the Awards, Ncell Women Icon ICT Award 2021 went to Guna Keshari Pradhan.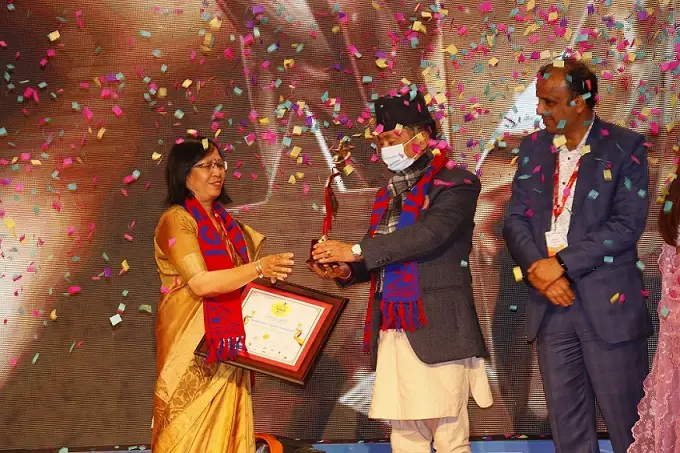 ICT Award 2021 also recognized the education and governance sector. Department of Land Management and Archive was honored with Digital Governance ICT Award. The category had over 30 state organs contesting for recognition. In Digital Service ICT Award, Nepal Clearing House (NCHL) received the honors. Digital Education ICT Award was conferred in both public and private categories and Kalika Maanabgyan, Butwal, and Rato Bangla School, Patan won their awards respectively.
Also read: WorldLink Invests in Khalti | Goal For Financial Inclusivity
The List of All ICT Award 2021 Winners
| | | |
| --- | --- | --- |
| SN | ICT Award 2021 Categories | Winners |
| 1 | Startup ICT Award | Kheti Venture |
| 2 | Product ICT Award | Mikha |
| 3 | Rising Start ICT Award | Mashoor |
| 4 | Nepal Bank Pioneer ICT Award | Manohar Kumar Bhattarai |
| 5 | Ncell Woman Icon ICT Award | Guna Keshari Pradhan |
| 6 | Entrepreneur ICT Award | Dipesh Pradhan, Yomari |
| 7 | Nepali Diaspora ICT Award | Prasanna Dhungel, GrowByData |
| 8 | Digital Services ICT Award (Private) | Nepal Clearing House Ltd. |
| 9 | Digital Services ICT Award (Public Sector) | Land Management and Archive Department |
| 10 | Digital Education ICT Award (Private Sector) | Rato Bangla School |
| 11 | Digital Education ICT Award (Public Sector) | Kalika Madhyamik Vidyalay |
| 12 | Public Choice ICT Award | Bug V |
ICT Award 2021 winners
What do the ICT award 2021 winners receive?
Besides the awards, the winners are entitled to attractive benefits and services. 3 winners from Startup and Innovations will receive a cheaper loan of up to Rs.15 lakh from Rastriya Banijya Bank. Ncell women's Icon Award also received 3 lakh rupees from the telco. Huawei is offering 5 startups Huawei Cloud Service worth 3 lakh while Genese Solutions offers free consultancies and Zoom service to 2 schools for a year.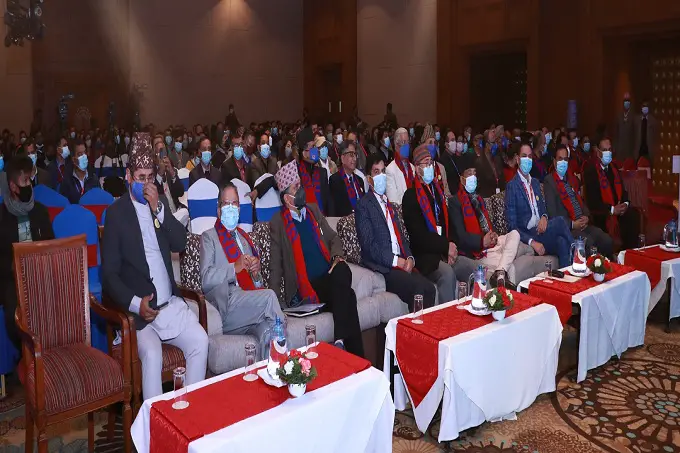 Meanwhile, NTC (Nepal Telecom) will provide attractive data packs and Dish Home will also offer internet service to the winners. eSewa and other partner institutions will provide many other benefits to the Award winners.
Sponsored by F1 Soft, the ICT Award 2021 has cooperation among over 35 institutions. Besides F1 Soft, Nepal Telecom and Genese Solutions served as prime sponsors for this installment of the ICT Awards.
The Awards ceremony was live-broadcast on Himalayan Television, Hamro Patro among others. Over 700 dignitaries had attended the grand finale.
How invested are you in the popular ICT Awards? What role do you think it can play in furthering the growth of ICT in Nepal and how? Do leave your views in the comments below.