Whether while using a premium flagship device or an old mid-range device, we all have faced issues with storage. Gladly, nowadays 128GB storage options are available in smartphones but not all have one. Having an "Insufficient Storage" pop up all the time feels very annoying. Well in this article we will talk about How To Fix Insufficient Storage Problem in Phones.
We have handpicked various methods as a remedy to the Insufficient storage problem. To make it simpler and more understandable, we have listed every method differently with detailed steps. We will also look into what causes this problem. You will be able to fix the insufficient storage problem in no time if you follow these methods and steps. With that being said, let's get into it.
Possible causes of Insufficient Storage in Phones
Insufficient storage also slows down your phone and doesn't let you do much. As you want to do anything, the problem pops up frequently. One of the main root causes of this problem is installing too many apps. Unused apps create the same amount of cache as used ones. The second is cache itself and so is large media stored in the phone's internal storage.
Also if you use apps like Snapchat, Whatsapp, or Instagram, you should know they store every photo, video, or media. All these files are stored in internal storage causing the insufficient storage problem. Well now that we know the possible causes, let's look at the solutions to get rid of the problem. This is the "How to Fix Insufficient Storage Problem in Phones" guide and let's get going.
Check Out: Want To Study IT in Nepal? Here is Everything You Need To Know
Methods On How to Fix Insufficient Storage Problem in Phones
1. Clearing Cache/Clear Data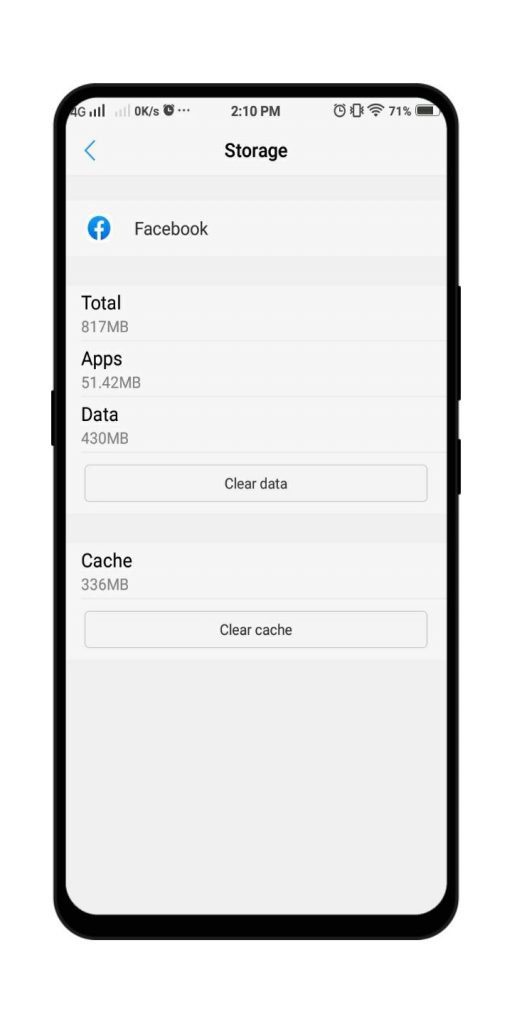 Go To Setting and then Applications
Click on a Preferred Application
Choose Storage and Clear Cache or Clear Data
Clearing Cache is one of the best ways to get some extra space. The cache doesn't only fill storage but also slows down your app's response and smoothness. Every app creates a cache especially social media apps like Facebook, Instagram, Snapchat, and Whatsapp are cache hungry. So, looking up after them especially is a must.
But if you Clear Data then you can get some more space, but as a result, you will be logged out of logged-in Applications and you will have to login again. The whole app will become as if freshly installed. The choice is yours to decide. However, both will provide you with some amount of space.
2. Uninstall/Disable Unused Apps And Bloatware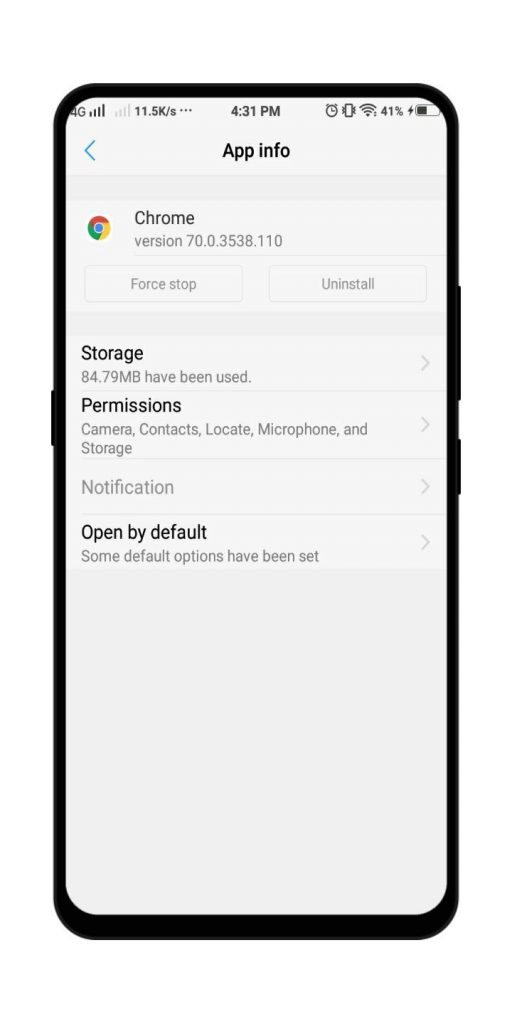 Go To Settings
Click on Applications/Apps
Select App you want Uninstall/Disable
Press the Uninstall/Disable Button
The second method on How to Fix Insufficient storage problem in phones is uninstalling useless apps. Unused apps produce a cache that fills storage. Also, Bloatware that comes Pre-installed when you buy our device is of no use and takes so much space. Uninstalling unused apps and disabling bloatware will give you extra space. Along with gaining storage, you can gain some boost in your device's performance with this method.
3. Install Lite Version of Installed Apps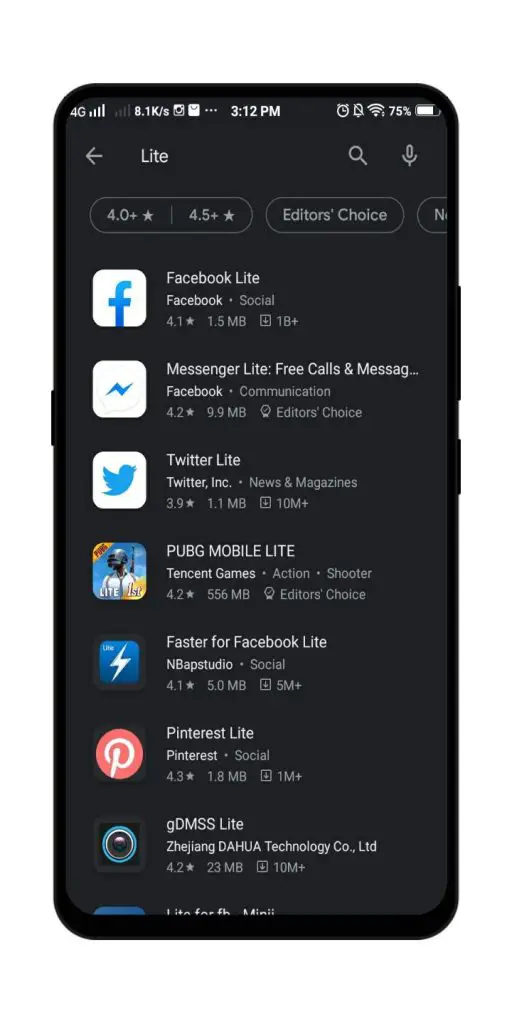 Go To PlayStore
Search for Lite Version of Your favorite app
If you found one than Install one
Lite versions are the best alternative to heavy applications. They take some serious amount of storage to install along with heavy RAM usage to run. Commonly used apps like Facebook, Messenger, Twitter, and Twitter all have official Lite Versions.
Rather than social media apps, you should look forward to Lite versions of game apps. PUBG Lite is such an example of it. Of course, it will have some compromises but offers all features and low storage options. Following this method will get you some space as well as will increase your phone's performance.
4. Transfer Files From Device To External SD Card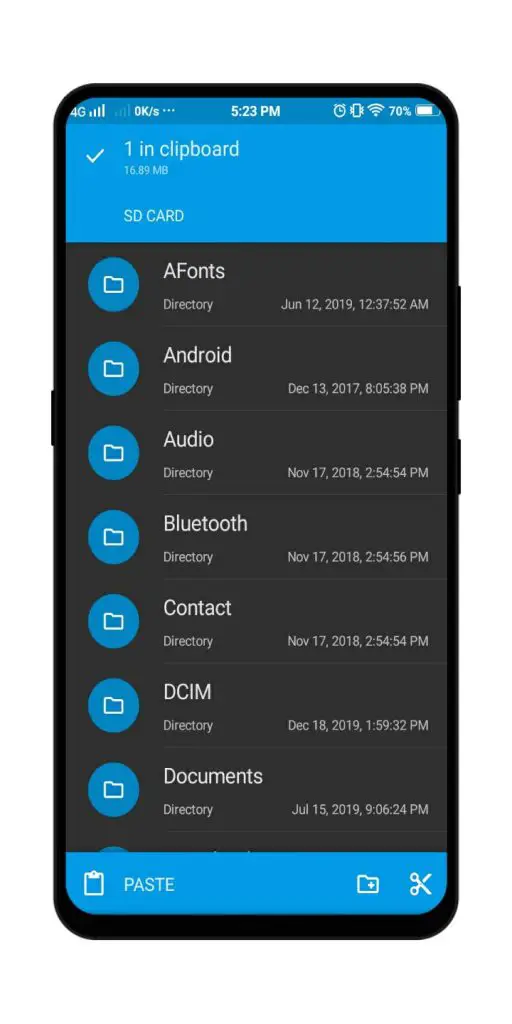 Go To File Explorer
Choose Files From Device
Move it To External SD Card
Nowadays, most phones don't come with an external SD card slot but some do. And those some are my preferences. Even you have a 128GB storage or 512GB storage phone, having an SDcard slot supportive phone is always an advantage. It's the traditional way but as well all know, traditional ways are the best and effective.
You can simply move your files from internal storage to external and see the problem eradicating. Instead of looking up to small-sized files, we consider you to look after large-sized files. 4K recorded videos, downloaded movies, or large filed documents are such examples. This is one of the best traditional ways to free some space.
5. Use Cloud Storage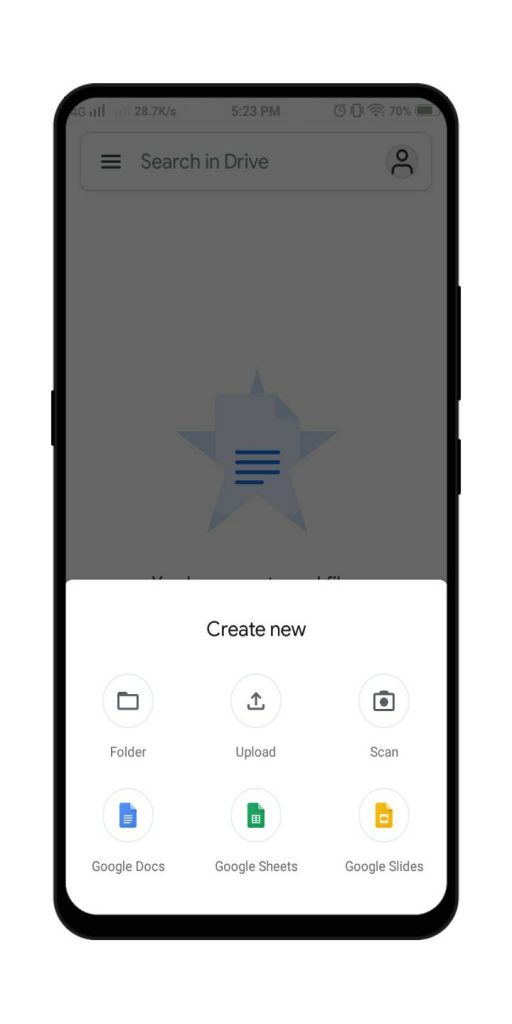 Go To Google Drive or Other Cloud Solutions
Upload Your Large Files
Delete one in device
Using cloud storage is one of the latest ways to save space. The most commonly used cloud solution is Google Drive and is also one of the best. It's simple, easy, and convenient. There are other Cloud solutions as well. MediaFire, Mega, Dropbox, as well as pCloud are some of the best free alternatives to Google Drive.
The best part of storing files in the Cloud is that it never gets lost and you can sync or access anytime in need. If you get a new device, you can just log in and sync to get all the files across devices. There are advantages to it, but you will have to have internet access. If you go into rural areas where there is no internet connection then you can kill all the hopes of looking into cloud-stored files.
6. Change Apps Storage to SD Card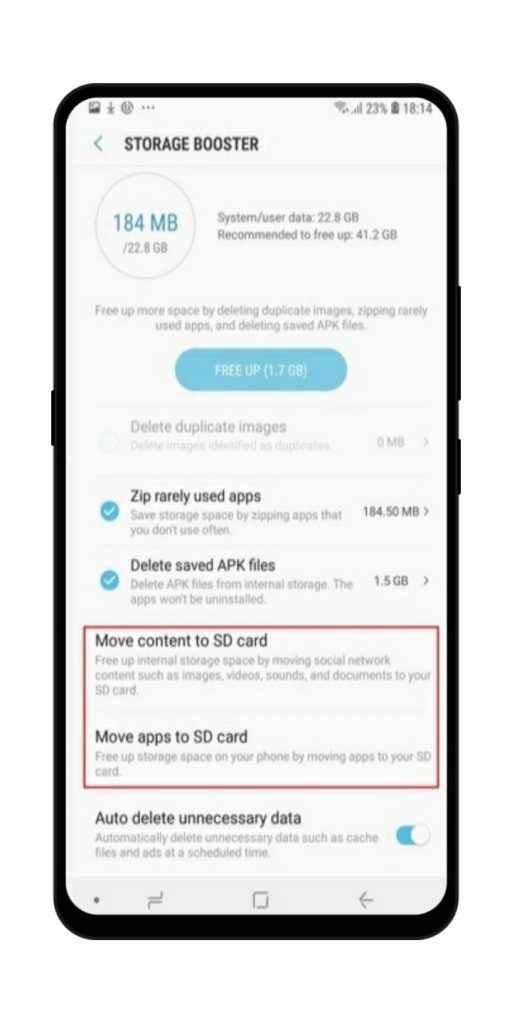 Go To Settings
Go-To Applications or Storage
Click on Change to SD Card or Move Apps to SD Card
Moving apps to SD card is another great way to get some space. Remember why we recommend your SD card supportive device. This is exactly why. The only device with support for an external SD card has this feature.
All the caches, data, and files will be stored in an external SD card instead of internal storage. This results in free space at the device's storage. Moving apps to SD card is one of the solutions on How to Fix Insufficient Storage Problem in Phones.
7. Restart Phone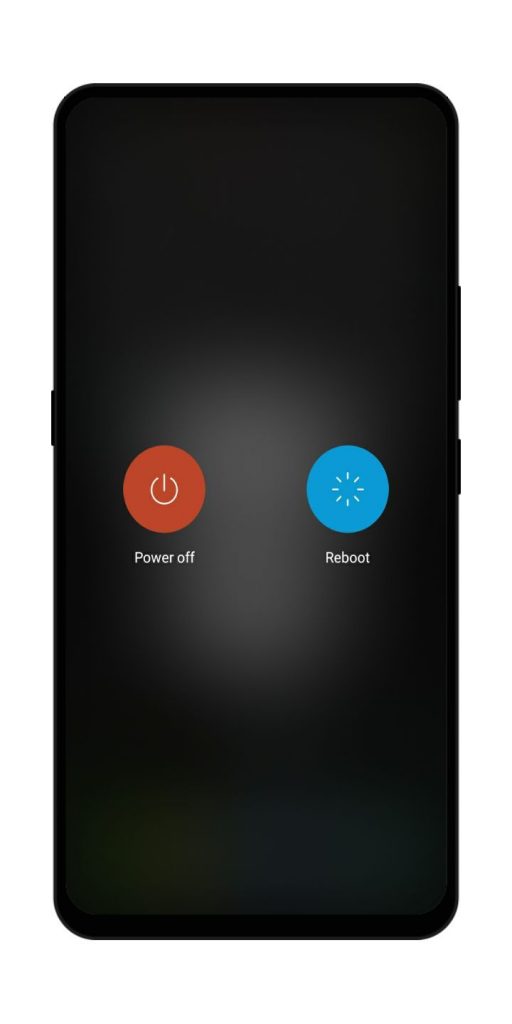 Press and hold the Power button
Click on Reboot/Restart
If you followed the above methods but still there is an Insufficient storage problem then you should consider restarting your phone. You should get some good results after that. Sometimes the pop-up only disappears after rebooting the device.
8. Perform Factory Reset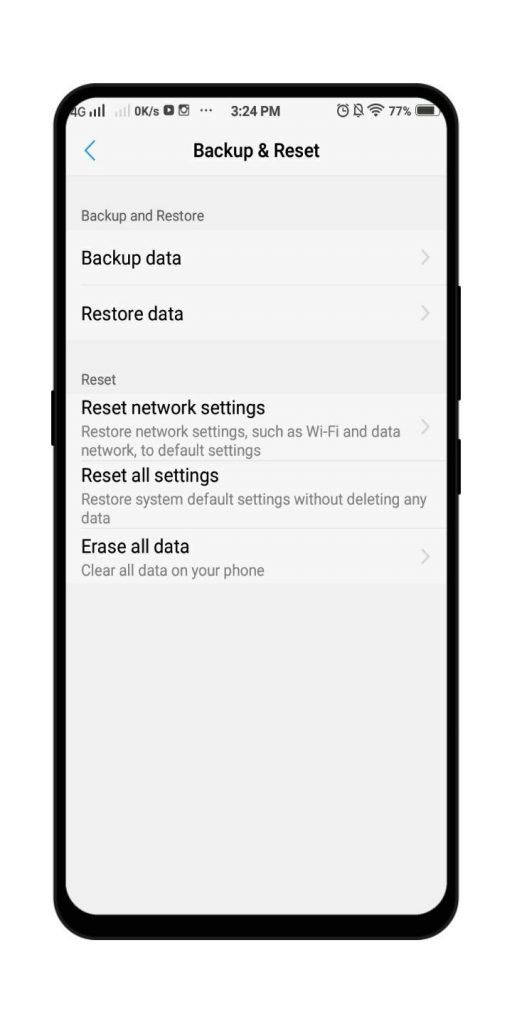 Go To Settings
Find Backup & Reset Option
Click on Erase All Data or Factory Data Reset
Last but not least method on How To Fix Insufficient Storage Problem in Phones is Performing Factory Reset. Factory Resting your device is the last and most effective to free space. This will clean all the apps and files as well as saved settings and accounts. You will have options to keep your files such as images and files though.
Check Out: Register .com.np Domain For Free?
Will These Methods Fix Insufficient Storage Problem in Phones?
Yes, all these do help in eradicating insufficient storage. The motive is to clean space which all of these methods do in a good manner. All these methods are handpicked and effective in their own way. Furthermore, they don't harm your device in any way which makes it safe. Applying any method mentioned above won't harm your device in any way.
If we have forgotten to mention any way to fix insufficient storage in phones then please comment down below. Also, if you have any other different way than tell us about it, we will love to hear it and add it to this guide. We hope this article on How To Fix Insufficient Storage Problem in Phones has helped you to gain some space. Thank You.