Learn about popular sites which you can use to check your internet speed online.

Once in a while, we feel short of the internet speed we are supposed to be receiving. Out of frustration, We do make haste calls to the service center. Similarly, we also like to just check our internet speed while we are trying to download large files.
Whatever reason might be, it is a good practice to perform a speed test of our internet service which lets us know whether we are getting what we have paid for. These days, these tests are easy. There are many online platforms that allow us to test our internet speed within a few clicks.
Check out: Top 5 ISPs in Nepal: Find Out Their Packages and Prices
There are many online sites that help you check your broadband within clicks. some offer more options and features while other basic. You can always go for more than one check on different sites to cross-check and verify the 'average speed' you are receiving. Let's detail those online sites for your 'DIY' internet speed check.
Speedtest.net
It is probably the most used and trusted site for checking internet speed. It has a very intuitive interface and also lets you choose servers to cross-check your connection speed on different servers.
Features
Speedtest consists of 11,000 hosted servers around the world to widen our testing options. It first chooses the optimum server with a fast ping by default to draw the maximum potential of the internet connection.
But there is an option of choosing different servers from varying distances to look at how it draws the results. By changing the servers, you are changing the location of the server and may result in lower speed and ping results. Different sites are hosted on different locations so their loading time on our devices may also vary. This is why switching between servers to find out speed can help us figure out why certain portals take more time to load than others.
How to Check the Speed
Despite feature-rich, it is very easy with the interface. Just visit the site Speedtest.net on the web and let it find its default server. Once it is ready click on Go. It will bring up the download speed first then upload along with latency.
Caution though, if you witness better results on a different server from your own ISP's, it doesn't translate to better performance on it. All the speed results you see on any server, it is entirely your own connection that is based on many variables such as location, host, your own device, etc.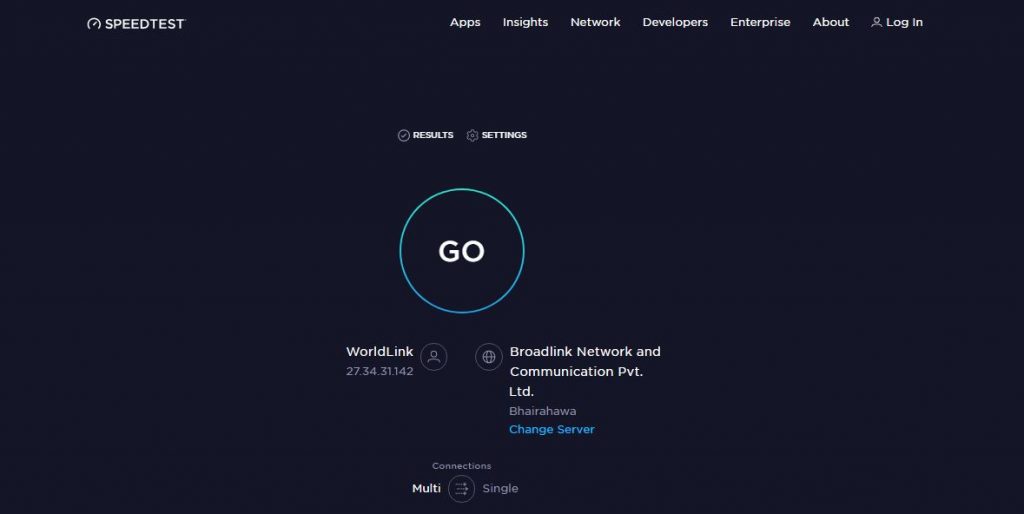 You can perform Speedtest.net check on mobile phone too. For this, you must download an app from the concerned platform.
Download Speedcheck.net App: Android | iOS
Fast.com
Fast.com has become another popular site to run a check on internet speed these days. Because of its minimalistic UI, running a check on this site feels very easy.
How To Perform a Speed Check?
Not much. All you have to do is enter Fast.com and it does the rest for you. What more, most regular users, do not need to bother with servers, single/multiple connections, or anything. Everything is automated.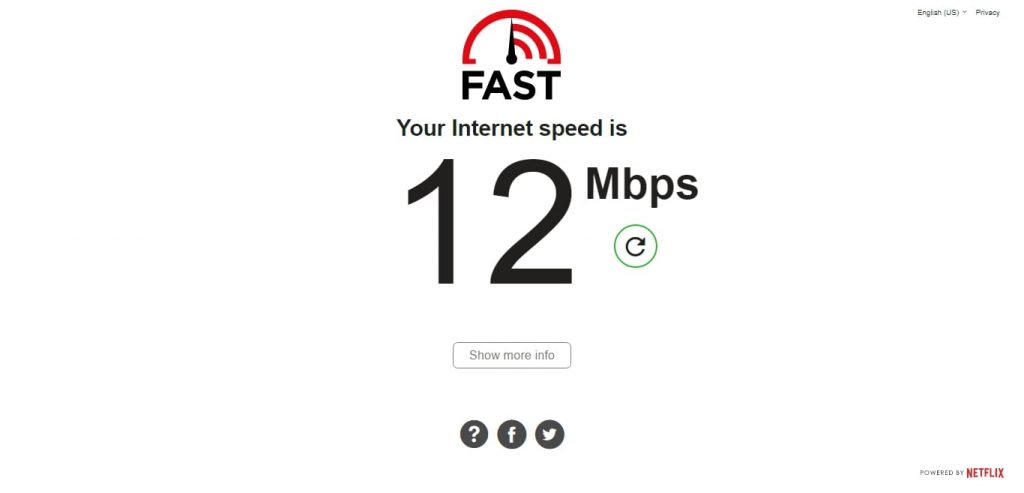 By default, it shows the download speed. However, if you want more nitty-gritty, then click on Show more info, it will display more results including upload latency, and server etc. You can change the default setting for further tests later.
Fast.com was first launched by Netflix exclusively to its subscribers. As the streaming platform relies on a very high-speed consistent broadband connection, it provided the net speed checker to keep its subscribers alert about their ISP to maintain their net service.
First it offered only download speeds but later added more features and now has become one of the most used site to perform speed check.
You can also perform a check easily on your mobile devices.
Download Fast.com app: Android | IOS
Speedcheck.org
If you want to give your net speed another round of checks, you have many alternatives online and one of them is Speedcheck.org. Just like Fast.com, it is also backed by a very user-friendly interface.
Right after you visit the site, it invites you to Start Test. After you click on it, it starts the testing and shows the results in order of latency, download, and upload.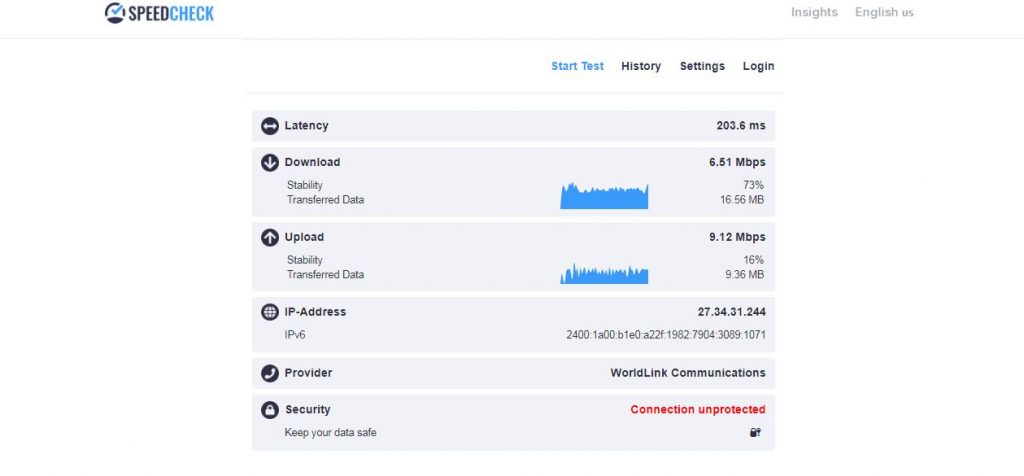 Like other platforms, it also shows download, upload and latency detail. But there is no option to change the server or host that you get on Ookla's Speedtest.net.
You can also create an account to keep your test details for future references and other setups.
Download Speedcheck.org app: Android | IOS
Speedtest Via ISP Apps
While performing checks on the web is not preferred by everyone these days due to the overwhelming time we spend on smartphones. We certainly opt for mobile apps to perform these checks. Online speed test providers also provide their mobile equivalent to facilitate their users. However, besides them, there is another option to use the app from the ISP.
It must be noted though that ISP's app may not have a dedicated system to perform the checks. For example, WorldLink's myWorldLink app offers speed check but it has integrated Speedtest by Ookla. So basically, this is like using Ookla's toned-down app elsewhere.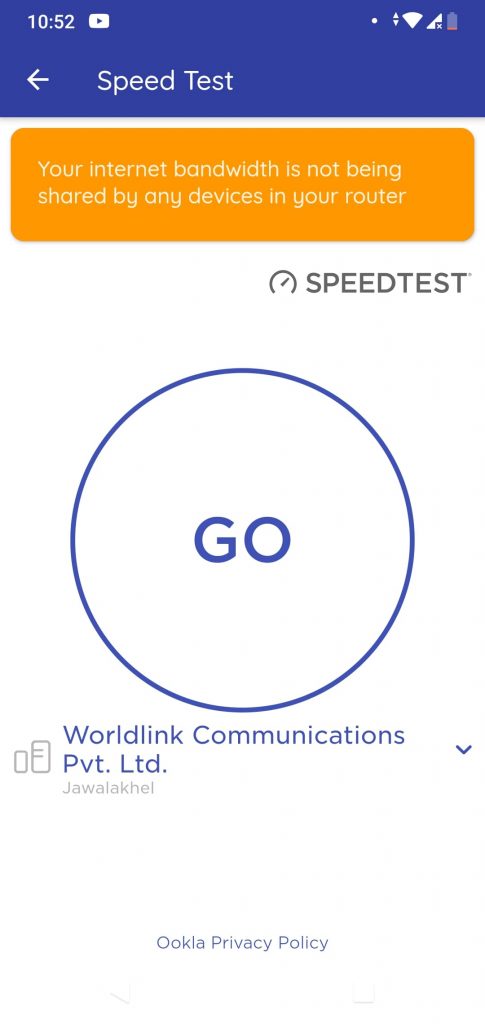 Why Use it Then?
The reason is convenience. You may not want to download both the dedicated speed checker app and ISP's app for an internet speed check. It only consumes more resources of your smartphone and it is not necessary for normal users.
If your ISP's app has a net speed checking function, you can prefer it over a dedicated app to save space and RAM on your device.
As the ISP app integrates other platform to check your internet speed, you can trust it with its results delivery.
So that was it. We have compiled three web platforms to test your internet speed. However, there are multiple platforms on the web and on the apps store that you can use to perform the tests.
One reason you should use more platforms at the given time is to ensure the average speed. If it is lower than promised by your ISP, then you can ring them a call. However, be careful that there are many factors that can affect your internet speed.
Do check out: How to transfer balance in Ntc, Ncell, Smart Cell?
The number of users on your network, what they are browsing, physical barriers, router's performance, and also data cap imposed by your ISP.
If you are sure that none of these and possibly other factors are downgrading your bandwidth speed then you should ring your ISP a call and ask for proper bandwidth delivery. At times, a simple refresh from the vendor also does the trick while it may also need maintenance.