Hamro Pay digital wallet payment is now supported by finPOS machines. The service lets users of the newly-launched wallet pay at hotels, marts shopping malls, etc. with just a QR scan.
The finPOS payment model is developed by Nepali fintech startup Citytech Global. The system comes with a device equipped with a NepalPay QR code allowing mobile devices to scan and pay cashless.
Hamro Patro's in-app digital wallet Hamro Pay was launched back on Falgun 6 and raked in over 11 thousand users in 24 hours. As of March 13, the fast-growing digital wallet has over 80 thousand users.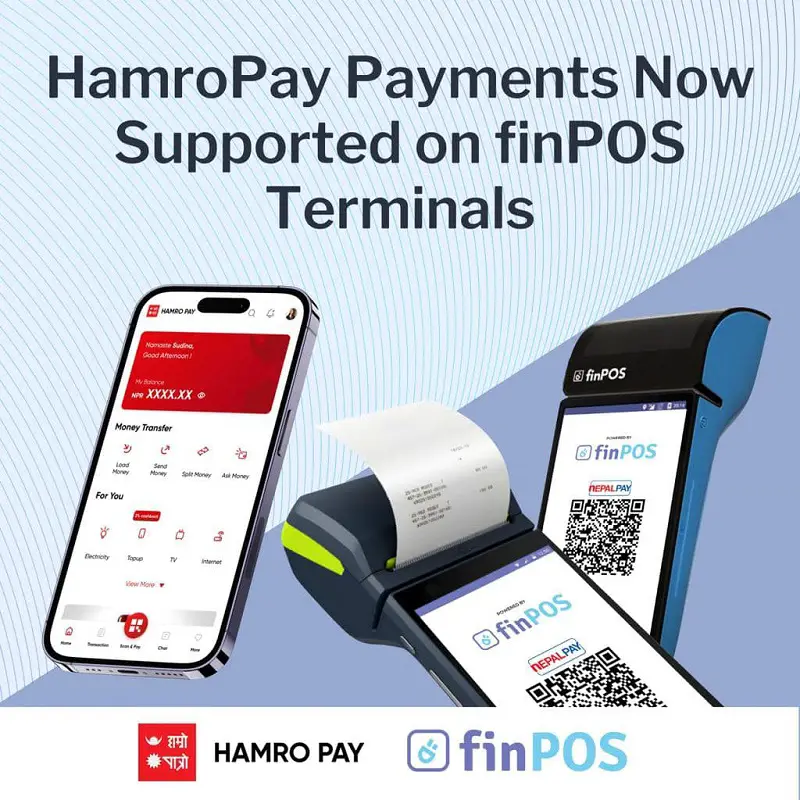 In the meantime, HamorPay was joined into Nepal Pay QR on Falgun 13.
NCHL is operating Nepal Pay QR under the National Payment Switch to maintain the QR interoperability as per the Nepal-QR standard. According to NCHL, it has reached more than two lakh merchants so far. Check out: Digital Payment: Advantages and Disadvantages
NCHL operates Nepal Pay QR under the National Payment Switch system. It has over 2 lakh merchants as per NCHL.
Hamro Pay user base is accelerating at a record-breaking pace. Are you one of the users already? If you are then, don't forget to share your user experience on this new mobile wallet platform.