Hamro Patro Remit has joined National Payment Switch. The popular all-in-one calendar app has signed an agreement with Nepal Clearing House Limited (NCHL) for a swifter transfer of money to Nepal. Let's know more about this in our article.
Hamro Patro Remit and National Payment Switch Partnership Agreement
Hamro Patro Remit and National Payment Switch partnership agreement was done officially on September 19th, 2022. Sudina Gautam, Chief Executive Officer of the organization on behalf of Hamro Calendar Remit, and Nileshman Singh Pradhan, Chief Executive Officer of the organization on behalf of NCHL signed the paperwork in the official program.
National Payment Gateway is a government-backed system that integrates multiple banks, and digital payment vendors.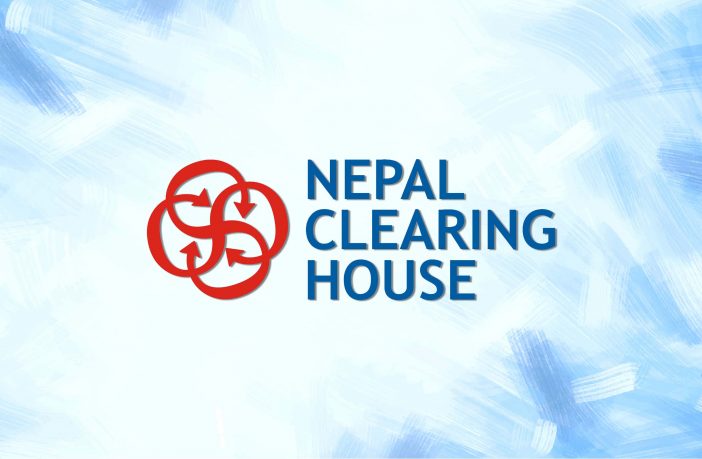 It enables interbank payment systems (IPS), ConnectIPS, quick response (QR) codes, and other digital ecosystem players into one system for fund transfers. Now Hamro Patro Remit's internal payment system is now paired with NCHL's National Payment Interface (NPI) for automated payment transactions.
For the time being, remittance sent from the USA would normally take 3 days to get deposited into the beneficiary's domestic bank account. But after joining the National Payment Switch, the money would get deposited within the span of a few hours.
Also Read:- NDPC's Namaste Pay Joins National Payment Switch
About Hamro Patro Remit
Hamro Patro, the most popular Nepali app has been a go-to app for a calendar, horoscope, news, date conversion, exchange rate, e-learning, radio, and whatnot. It introduced a remittance service in November 2021. Hamro Patro Remit is an extended service of Hamro Patro and can be used by users of the app by simply logging in to their accounts from its webpage. It lets the users send money from the USA to Nepal with minimal fee charges.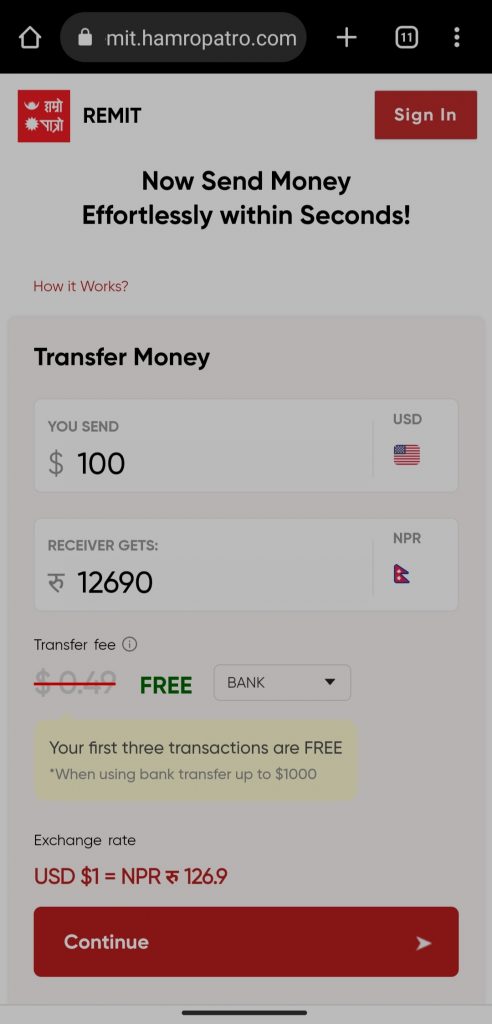 Also, the first three transactions are free of charge from Hamro Patro Remit. It doesn't incur any charge to send money from the USA to Nepal for the first three times.
The remit service is licensed by Nepal Rastra Bank (NRB). And there are 17 partner banks currently in which one can send their remittance from the USA. Hamro Patro has aimed to extend the service to send remittances from more countries in the near future.
Also Read:- Hamro Patro Increases Remit Limit to $1 Lakh in 6 Months
Remittance and Digitization
As known, Nepal is hugely dependent on remittances sent by its nationals from abroad. There are two main channels – banks and Money transfer agencies to send remittances from abroad. However, transfer fees are pretty high from the banks. Likewise, the transfer of money takes days usually. Additionally, it requires significant paperwork too. Meanwhile, money transfer agencies can cater faster services but at a much higher cost.
Hundi transfers are also still prevalent which is not legal. Fraudulent and scam risks also come with such a method of transfer. Keeping that in mind, Hamro Remit was introduced to provide a trusted medium with lesser charges for sending remittances.
With Hamro Patro Remit and National Payment Switch Partnership, sending remittances from the USA to Nepal has become more convenient.
Download:- Hamro Patro App (Android), (iOS).
Growth in digitization has opened several ways of sending money to and from abroad. But one should be aware of possible scams and fraud while using any medium. Official mediums are always better than informal ones.
Do Check:- Hamro Patro's Digital Wallet Is Coming Soon!
So that was all about Hamro Patro Remit and National Payment Switch partnership. The quicker transfer of remittance sounds promising for the users. What do you think? Do write us your thoughts, views, and opinions in the comment section below.