Search giant Google has introduced a new haul of exciting features to its Maps, Search, and Shopping services. The users will now be able to enjoy more efficient and fast searching and getting results online.
Earlier in September, Google made the announcement of its Google Search On project hinting at great plans in the making. Finally, the company has rolled out the features.
Also read: Google Discontinues Google Translate in China for Low Usage
Google Search gets better
Now you can find your best food restaurant through searches. You can search for your particular meal from a nearby restaurant. Additionally, you can use the Google Lens feature to click images or screenshots to find out where the food can be available locally.
We are even hearing about a new exciting update that would be launched soon to the platform's Lens AR. The text can be deleted, and recreated with the help of pixels that are created through AI-generated backdrops. Next up, the text would be translated over the overlay at the image's top.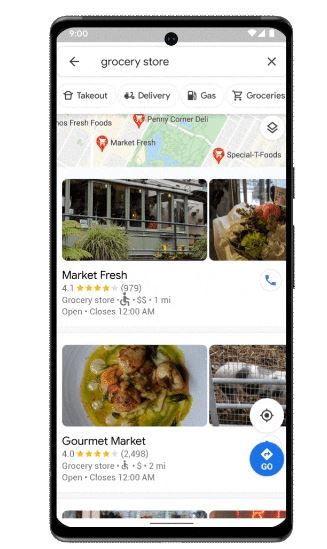 Maps get a visual search option
Next, Google Maps is getting a visual search. It's an Augmented Reality Live View that is currently rolled out in a few cities on Android and iOS platforms. The Live View shows coffee shops, ATMs, and other such spots in cities. The feature activates when you hold your phone and point it at the things around you.
Importantly, EV owners can take benefit from this feature. They can activate the mode and find out a charging station to "fuel" their ride. For this, you can click on the Fast Charge Filter and you will see the list of nearby charging stations.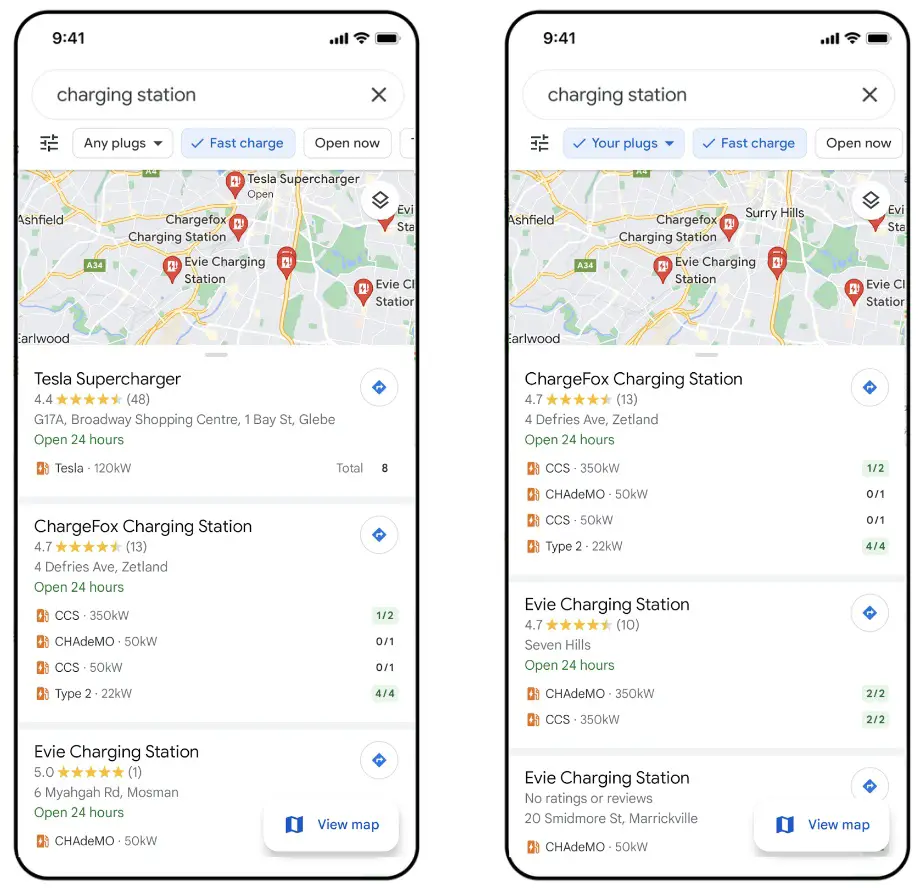 Check out: How To Search On Google Like A Pro? Learn 5 Tips
Find a wheelchair near you
Among the features, Google now allows the physically impaired to look for places that facilitate wheelchair usage. The service was beta released in select countries in 2020.  
Users can see a wheelchair icon on the business profile at a place if it has an entrance that supports it. To start spotting such places, users need to turn on the "Accessible Places" option on their Google Maps app. Additionally, people can also look for public parking, resting, and public washrooms.
Google Shopping gets better
Google is adding new and exciting features to its Shopping segment too. Apparently, the search giant is bringing an AR shopping offering to help users find the perfect foundation match.
If you have any queries regarding Google features and services, let us know in the comments below.