The Google Messages app is soon getting a Magic Compose AI feature which will send replies to incoming messages and also write a song. The app is the default messaging app on Google's Vanilla Android devices.
The feature was already teased by 9to5google earlier this year. Then, there was a simple button with a text box containing a "TODO" message for the developers. The company has made several changes to it as it prepares for the Google I/O conference where many of the company's latest products could be unveiled.
When executing the feature, you'll be offered a new style of text, from formal to excited, or lyrical (poetic). The AI could generate a deeply touching or nonsensical verse from the user prompt.
If you don't have a particular reply in mind, Magic Compose uses the context of the conversation and suggests a reply. The Magic Compose on Google Messages app is equivalent to "Help me write" on Gmail.
Also read: Google Rolls Out Passkey for Google Accounts, end of Passwords!
Magic Compose is an online feature
Magic Compose appears in the settings of the Google Messages app. It works online only so you need an active internet connection for this feature to help you with AI-generated replies. It's still in the experimental phase just like Google Bard.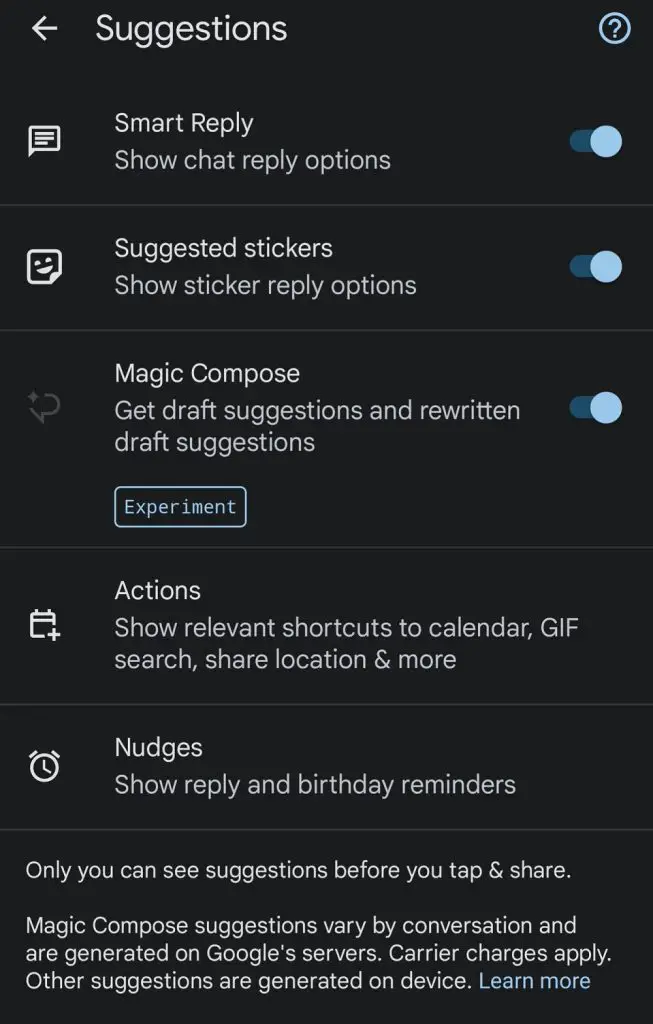 Also, remember that you will be charged as per your operator's tariffs for replies through Magic Compose.
Don't miss: You can use Google Bard from Nepal, find out how
When is Google Messages Magic Compose coming?
The I/O conference is due May 10, 2023, when Magic Compose could be unveiled. It's safe to assume that the rollout could begin shortly after a few weeks perhaps via an update on Play Store.