Facebook Reels launched in Nepal after it went through months of internal Beta testing. The most anticipated feature is finally here for Nepalese users. Reels is a video-sharing platform integrated with Meta's Facebook and Instagram apps. Let's learn more about Facebook Reels in our article today.
Facebook Reels Launched in Nepal
Facebook Reels has now started appearing on the Facebook and Facebook Lite apps of Nepalese users. This is not the first time as the Facebook Reels option also appeared for some users, back in August 2022. Turns out, that was Beta testing which got carried away to Facebook Pages later on. So, after months of internal testing, the short video-sharing option is out for Nepalese Facebook users.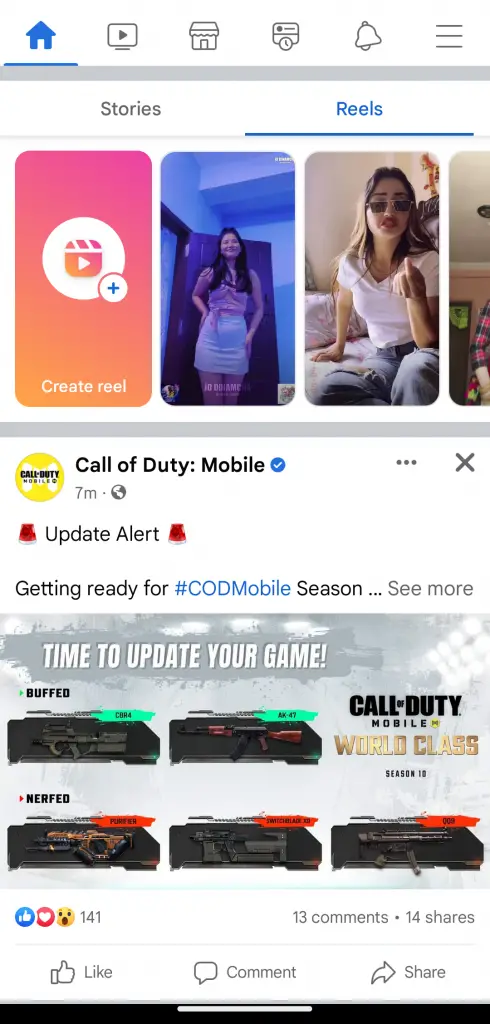 The Reels option can be seen next to the 'Stories' section on the homepage. It is also visible on the profile section and also while scrolling through the news feed. Tapping on the section takes the users toward a world of short videos. It is a direct competition to TikTok, the most popular app in the world right now.
Facebook Reels is allowing users to make videos having a duration of up to 1 minute and 30 seconds. It lets you use the original audio of the video and also, the music library of Facebook.
Likewise, one can play with several effects and filters, along with the speed of the video. Also, users can make Reels from the videos already stored in their phone's gallery. So, it is not mandatory to use the Reels camera. The web version of Facebook has also commenced showing Reels options.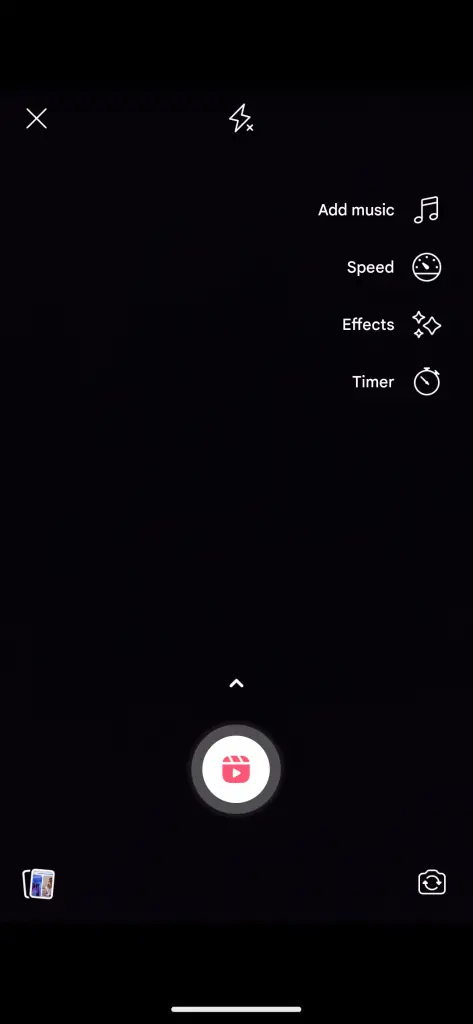 Unlike Tiktok, Facebook Reels do not slap any watermarks on the videos. Plus, the audio you use in Reels will generate royalty for the original artist which is a win-win situation for both content creators and music artists. Meanwhile, using such music on stories on Facebook/Instagram also provides revenue to the creators.
Have a Read:- WhatsApp Community Feature Launched, Organize Larger Groups!
About Facebook Reels
Reels was initially developed for Instagram. The new feature was launched in August 2020 and gained huge momentum in India after the Tiktok ban. Millions of users from Tiktok migrated to Instagram Reels in India to continue making and watching similar videos. With massive success in the launch, Instagram Reels was also moving to various regions in the world. It also made its way into Nepal just some months ago.
Do Read:- Instagram Reels in Nepal is Silently Launched, Good Feature?
Facebook Reels came after a while after Instagram Reels. It was launched globally on February 22, 2022, by Meta. But the launch was for specific regions in the first phase. Facebook also mentioned monetization on Reels for the creators and influencers. Creators can earn money under the  $1 billion creator investment program by Facebook.
As per reports of DataReportal, there are more than 12.30 million Facebook users in Nepal. While the number of Tiktok users is also mushrooming rapidly in the Himalayan country. Tiktok gained immense popularity during the lockdown period in Nepal.
Now as Facebook Reels have landed in Nepal, it will act as a direct competition to the Chinese video-sharing platform, Tiktok. All the social media platforms are competing to take over Tiktok. Youtube also brought 'Youtube Shorts' as an answer which is doing quite well for the company. Hence, Meta's Reels can also ignite competition against Tiktok in Nepal. Not only for entertainment, but Reels is also an effective tool for digital marketing as well.
Also, Read:- Meta to Allow Five Facebook Profiles with One Account
So, what do you think about Facebook Reels launched in Nepal? Have you started using the feature already? Do share your views and opinions in the comment section below.