Elon Musk nears a $44 billion deal to buy Twitter
Musk will be hge owner of the influential microblogging site used by many celebs, politicinas and 'influencers'
Freedom of Speech!
Elon Musk is on the verge of a deal to buy Twitter. Reportedly he is nearing a $44 billion deal to take over the popular social media platform.
The American entrepreneur has long teased acquiring Twitter and now he seems to inch closer to owning it.
Earlier, he remarked that Twitter has tremendous potential and he wants to unlock it. He even had exchanges with his followers on Twitter over a possible Twitter takeover.
After buying shares, he was also offered to be among the Board members but he denied. As the take-over deal gathered rumors, Twitter initially downplayed it.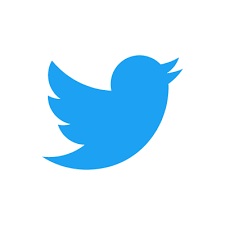 But much of the speculations have been on his stance on free speech that he suggested Twitter was barring. Many believe the SpaceX CEO would ease off content restrictions and also remove fake accounts.
Musk is the world's richest person with $273.6 in his coffin. Most of his fortune comes from Tesla the electric vehicle maker. Apart from SpaceX, he runs Starlink to offer satellite broadband. He has said he wants to create a constellation of satellites in the orbit for his wireless internet.
Also read: Facebook Ads From Nepal Legal After FEAT Deals With Facebook
What Changes Wold Musk Bring at Twitter?
Musk has often talked about how Twitter can expand freedom for people to deliver content. He has advocated free speech a number of times too.
"Free speech is the bedrock of a functioning democracy, and Twitter is the digital town square where matters vital to the future of humanity are debated," Mr. Musk said in a statement announcing the deal.
"I also want to make Twitter better than ever by enhancing the product with new features, making the algorithms open source to increase trust, defeating the spambots, and authenticating all humans. Twitter has tremendous potential – I look forward to working with the company and the community of users to unlock it," he added.
On another note, many have speculated whether a Musk takes over and allows Donald Trump's return on Twitter. The former American president's official account has been disabled for his series of tweets that supposedly go against democratic values and mislead freedom of speech.
Twitter was launched in 2006 and went public in 2013. The microblogging site currently has 396.5 million users worldwide. Don't miss: How To Search On Google Like A Pro? Learn 5 Tips
Former CEO of Jack Dorsey, one of the founders has said, 'Elon is the singular solution I trust" on his impending take over of the social media giant.
Do you see Twitter making big changes with Elon Musk owning it, and what they could be? Do leave your prediction in the comments below.