Digital Tax Payment in Chandragiri Municipality via IME Pay has begun with the municipality and digital wallet partnership. In this era of digital payment, various government institutions in the country have moved forward in accepting digital payments. In this regard, Chandragiri Municipality of Kathmandu district has also commenced the digital step.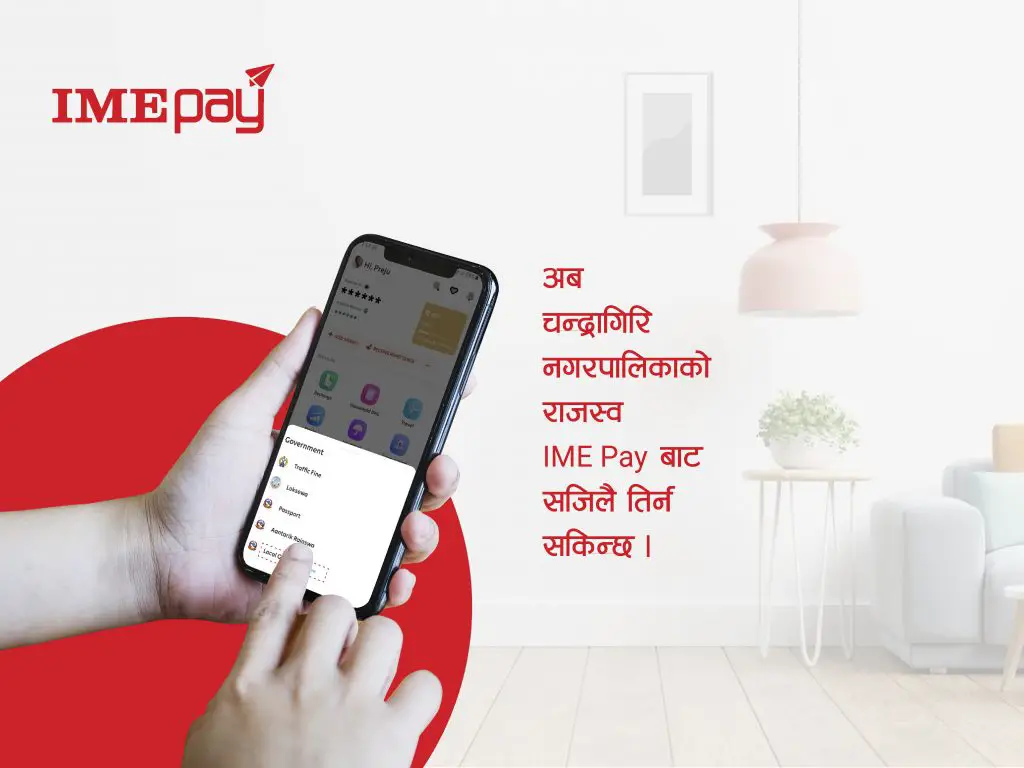 The Mayor of Chandragiri Municipality, Mr. Ghanshyam Giri inaugurated the digital tax payment service through IME Pay in a program held on the 14th of August, 2022.
In the same program, IME Pay Digital Solution's CEO, Mr. Amod Bhattarai also expressed his happiness over Chandragiri Municipality choosing IME Pay for digital tax payment. He believes that the partnership is an achievement to promote digitization by participating with a local government.
Under this service, the residents of the municipality can be able to pay property tax, business tax, and house tax by using IME Pay.
How to Pay Digital Tax via IME Pay Digital Wallet?
One must have an IME Pay account with KYC verified.
Then, you can head towards the home section of the app.
Do click on 'Government' options
Then you can choose the 'Local Government' Option.
Choose your preferred municipality, for eg, Chandragiri Municipality.
Enter your 'Customer ID' and follow the remaining process.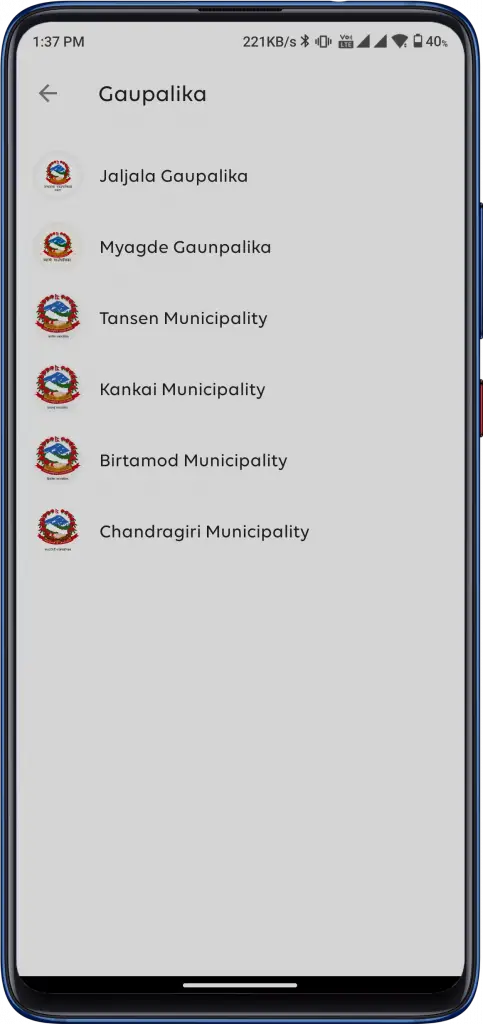 Digital Payment in Nepal
With more technological advancements, digital payment services have risen high in the country. Thanks to the popularity of digital wallets and QR scan payments, cashless payments are fostering day by day. Also, Nepal Rastra Bank (NRB) is equally supportive of uplifting digital transactions in the country.
Have a Read:- Nepal Rastra Bank Calls for Digital Wallets Merger
Vendors, shop owners, hotels, and restaurants have already been accepting digital payments for some years now. On top of that, government institutions going online for payments have also aided a lot. Now, various government payments can be done online through both mobile banking and e-wallet apps. Digital Tax Payment in Chandragiri Municipality via IME Pay is a recent example.
About IME Pay
IME Pay is a rapidly growing digital wallet in the country. Having some distinctive features like a Virtual VISA card, and interest amount on wallet balance, this e-wallet has become a popular name in the digital payment market.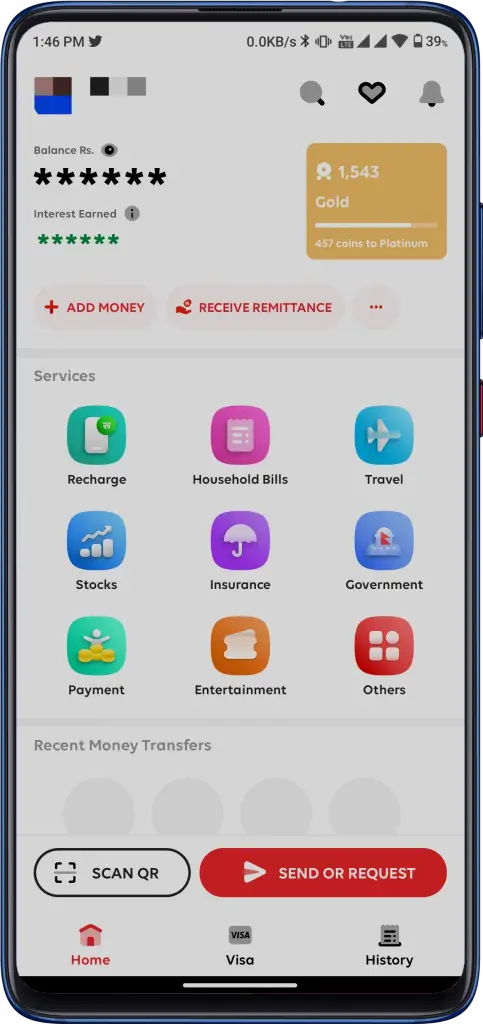 The app lets you pay various utility bills such as electricity, drinking water, TV, internet bills, etc. It is also providing 5% cashback on recharge done on a registered mobile number. While there is also 2% cashback for top-ups done for other mobile numbers.
This digital wallet is also accepted in various online marketplaces such as Daraz, Sastodeal, Gyapu, CG Digital, Neostore, etc. Furthermore, one can also play games and win money on IME Pay.
Do Read:- Machhapuchchhre Bank Provides Nepal Pay QR at Bhatbhateni
The QR code payment on this app can scan Smart QR, Fonepay, Union Pay, and IME Pay QR codes for cashless payment. And the app already has more than 1 million downloads on Google Playstore with 4 stars ratings.
Digital Tax Payment in Chandragiri Municipality via IME Pay is a very good step towards digital payment in the municipality. This will further initiate such services in other parts of the country too.
But adequate awareness is also necessary due to the increase in scams and laundering. One should never share personal details, OTPs, and passwords with others.
Also, Read:- Twin Brothers Unveil QR-Based Tea Vending Machine TeaScan
So, what do you think of Digital Tax Payment in Chandragiri Municipality via IME Pay? Do you pay your taxes, and bills digitally, and which e-wallet app do you use? Do tell us your views, opinions, and experience in the comment section below.