A program has been staged in Hetauda with a concept of tech-friendly Digital Hetauda. AstroNova Foundations, coordinating with Future Education of Science and Technology (FEST) and AstroRobotics Nepal hosted an 11-day seminar in the capital of the Bagmati Province.
Lately, many metropolitan cities in Nepal have forwarded their plan for digital urbanization. Driven by the Digital Nepal Framework and the voters' pull, such tech-friendly concepts for cities are not new. Not only the government, but private institutions, and academics are also keen to elevate the idea of digital reinforcements.
In a similar vein, the idea of a tech-friendly Hetauda has been reinforced at recent workshops by AstroNova Foundations.
The event focused especially on robotics, artificial intelligence (AI), Astronomy, and future technologies.
Also see: Mayor Balen Sah Announces New Policies for Kathmandu Metro
Students are given training on digital Hetauda and a diverse range of topics
Events were hosted at Tulsi Mayor Mehar Memorial School and Narayani College in Hetauda Sub-Metro with an emphasis on technology and its integration into cities. The organizers expect that the events help students develop creative and positive thinking, and learn to think scientifically.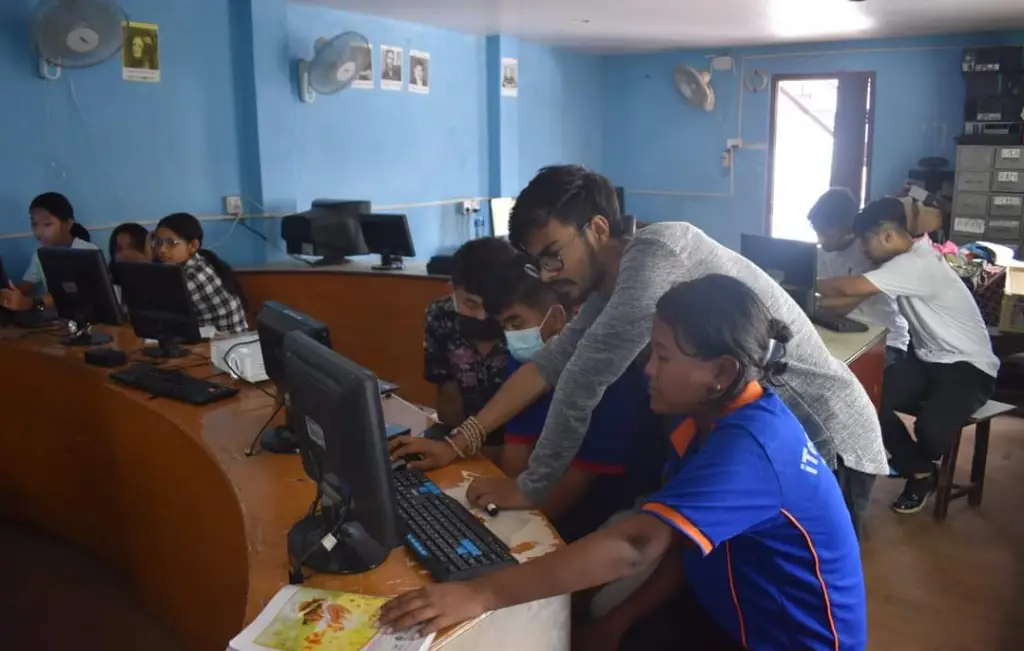 The workshops comprised varied discussions on Physics, Physics in Action, Math in Action, Big Bang Theory, Observation of the Moon, Solar Observation from, Black Hole, Theory of Relativity, etc.
Additionally, the students also received training on C Programming Language, Home Automation System, Best Management System (Smart Dustbin), Earthquake Measurement System, Robotics, etc. The events also allowed students to expand their knowledge on Cloud Computing, Cyber ​​Security, Augmented Reality (AI), Virtual Reality (VR), Data Security, etc.  Do read: Online Tax Payment Begins in Bharatpur
How driven are you by the idea of digital cities? The 5G, smart home, IoT, etc. are arriving to transform our way of living indoors and outdoors. But will the idea of smart urbanization be as effective? Do share in the comments below.