DHI and Sandmartin International Holdings have struck a partnership that will help the Nepali company to manufacture various electronic goods in Nepal using technology from the Taiwanese company as its technology partner. Short for Digital Home International, DHI is a subsidiary of Dish Home. The collaboration will unlock the ability of the company to produce electric vehicle chargers and other electronic products in Nepal.
The two companies signed their agreement papers on Wednesday, January 18, 2023, at an MoU signing ceremony in Kathmandu. With this partnership, DHI will receive technology to produce various commercial electronic products in Nepal.
The company wants to produce more quality products and expand its business and Sandmartin partnership could be extremely helpful for it.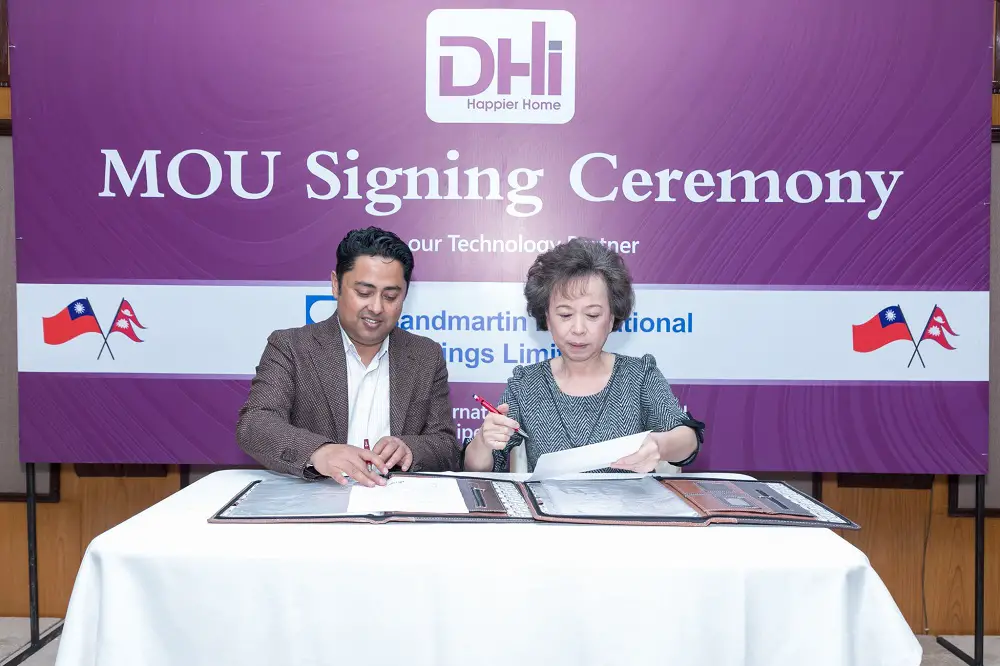 DHI and Sandmartin International to exchange technology
"Currently, we are assembling Set-Top-Box (STB) and home appliances in Nepal, Suman Poudel, DHI director said, "We don't have our own technology for home appliances. Therefore, the partnership will allow us to bring Sandmartin's technology and experience to Nepal and share our technology there (Taiwan). Also read: NIBL Ace to Invest in Sastodeal to prop up its finances
DHI is now on its way to producing smart home and EV chargers in Nepal. In addition, the company is also working on manufacturing induction stoves in the country.
Check out: Top 10 Online Shopping Sites in Nepal
The partnership could play another reinforcing role in promoting green energy initiatives in Nepal by making products that use electricity for power.
The cooperation with DHI makes Sandmartin its technology partner. It is expected to reinforce the growingly conducive environment for manufacturing electronics in Nepal.