The Department of Information and Broadcasting has turned digital. The MoCIT Gyanendra Bahadur Karki inaugurated the department's newly turned online services and announced that it had completed a digital transformation.
Public services have gradually turned their services online lately. One after the other, services have either planned or partially turned their system online for efficient and more transparent services. Recently, the government-backed telco Ntc also implemented DMS and electronic signature to process its office works.
Turning analog works into digital and online interfaces helps cater to the public with a fair and transparent service. At the same time, it reduces the workload for the staff while the public can also benefit by getting the service at their convenience on the go.
Voter ID Card, and labor permission, among many services, have also been turned online recently. Nagarik App has also come with integrated government services in one app. Now, the Department of Information and Broadcasting has also followed the popular suit.
Minister Kakri unveiled the department's various tools that will help provide online services to the public. He inaugurated BRLSM, DMS, Information Management System, and Cash SMS online system.
Also see: Gandaki Transport Office Making its Services Digital
Department of Information and Broadcasting go digital, what are the benefits?
The department offers various services to the public ranging from registering media, to registering news and journalists' detail, etc. These services will now go online. Prior to this, the physical visit was the only way to acquire these services.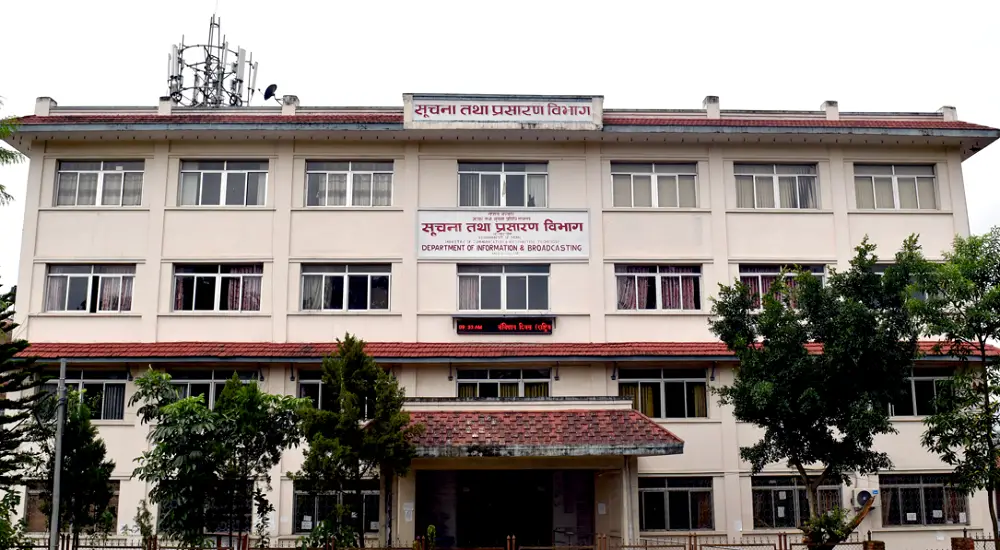 The department will now provide these solutions online. The list includes services related to Press Representative Certificate, ID issuance, and renewal, online news outlet registration and renewal, public information management and distribution, etc. The department is now well equipped to provide all its services online.
Also see: Digital Technologies in Budget Speech FY 079/80
Have you benefited from any government service online? How was your experience in terms of convenience and effectiveness? Do share in the comments below.