China is the world's largest auto exporter in Q1 2023 as per the latest report. And while achieving the feat, the country outpaced its traditional rival Japan.
The milestone comes after China exported 1.07 million vehicles in the first quarter of 2023 which marked a growth of 58.3% year-to-year, the data from the country's General Administration of Customs (GAC) highlighted.
The country has seen its auto export number steadily grow in the recent past. From January to April, it exported vehicles worth 1.67 trillion yuan, a rise of 10.6 percent year-on-year. Car export was central to the Asia giant's upsurge in global auto export dominance.
The Waigaoqiao Port in Shanghai witnessed the export of a total of 231,000 vehicles to Europe, Southeast Asia, South America, and Africa in the first quarter of 2023, representing 40% of the car exports as per China Media Group.
Check out: Upcoming MG cars in Nepal | Find the Expected Models List
China becomes world's largest auto exporter in Q1, 2023
In April alone, the country exported 376,00 vehicles, increasing 2.7 times against the same period in 2022 owing to the strong production capacity of 2.13 million cars in a single month. The New Energy Vehicles (NEVs) accounted for the most vehicles exported abroad hitting 100,000, 8.4 times more from the same month in 2022. Chinese autos are growing in both quantity and quality for consumers in Nepal too, especially in the EV segment. Read: BYD Cars Price in Nepal | Latest 2023 Update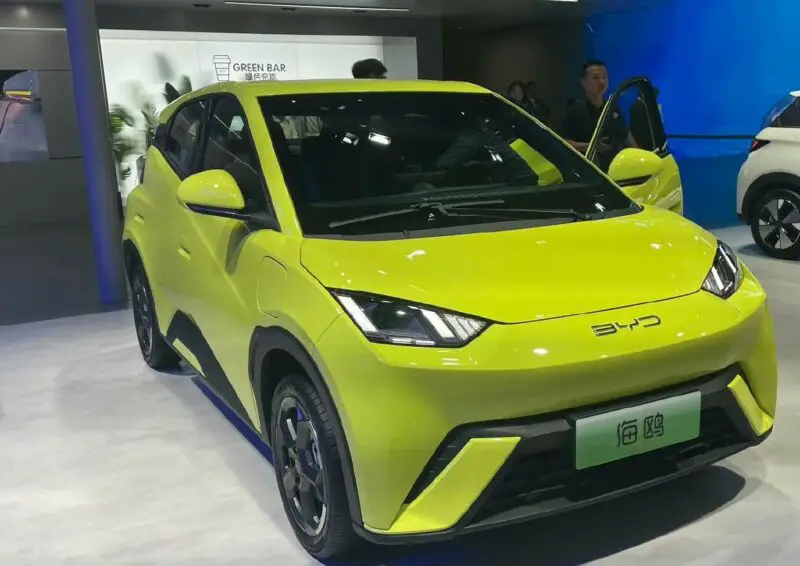 In 2022, China became the world's second-largest car exporter outpacing Germany exporting 3.22 million vehicles in 2022. It was an increase of 56.8% year-on-year. In the same year, Germany's total number of exported vehicles was recorded at 2.61 million.
Check these too: BYD Dominates Global EV Market, Sells 104,346 All-Electric Vehicles, 1,500 Seagulls

Xu Haidong, the deputy general engineer of the China Association of Automobile Manufacturers (CAAM), shared that Chinese vehicles have now become more competitive globally due to strict quality control, a robust industrial chain, and advanced maintenance services.