Despite its release to houseful openings, Chhakka Panja 4 has been challenged after clips from the movie were leaked on TikTok and YouTube. A complaint has been filed at Cyber Bureau to minimize the movie's further sharing on social media as early as possible.
After a huge anticipation and fan flare, Chhakka Panja 4 roared to the box office on Friday, March 3 across the large screens in Nepal. Sadly, some of the first-goers couldn't resist sharing short clips from the movie. Several snippets some of them lasting up to 15 minutes can be found online on YouTube and TikTok. And this has raised another discussion on the need to regulate online platforms once again.
The film was released along with Chhadke 2.0 on the same day with movie lovers anticipating a box office clash. However, Chhakka Panja 4 has been running riot while the Anmol KC starrer struggled during the weekend. Check out: Chhadke 2.0 vs Chhakka Panja 4; 1M Teaser views on YouTube in ?? Days
But despite the initial numbers, the producers of Chhakka Panja 4 are having to grapple with online leaks which could potentially threaten its box office dominance in the next defining week.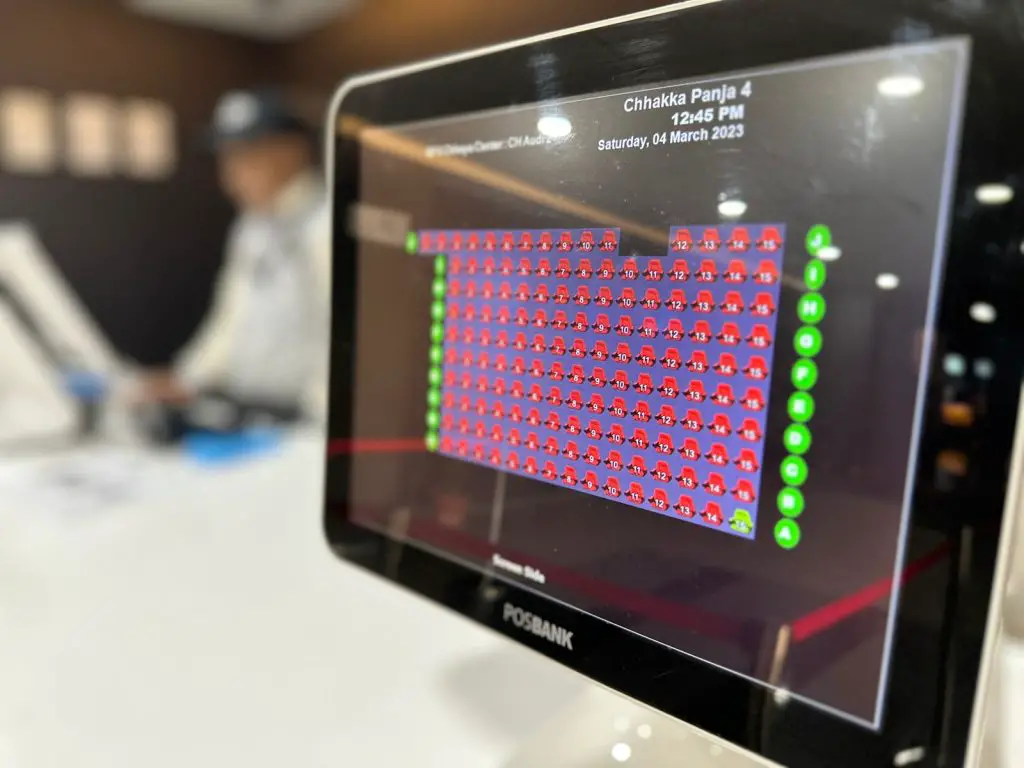 Producers became concerned after even crucial scenes from the movie were not spared in the leaks.
 "Clips almost stretching to an entire film has surfaced on TikTok. Regulating social media has become a challenge," actor and producer Deepak Raj Giri said. Giri who is the main lead in the latest installment of the hit series demanded that film halls mobilize employees to discourage people from recording movie scenes on their devices.
The film's producer has resorted to Nepal Motion Picture Association (NMPA) after Chhakka Panja 4 clips were leaked online.
Also read: OTT Platforms vs Cinema Hall, Which One is Better For Watching Movies?
Chhakka Panja 4 leaked on TikTok, case lodged at Cyber bureau
OSR Digital which has bought the rights to the film filed a complaint in Cyber Bureau on Sunday. Bureau's spokesman Pashupati Kumar Rai said that OSR demanded that the identity of those sharing the movie's clips be removed and the identity of the people behind them revealed.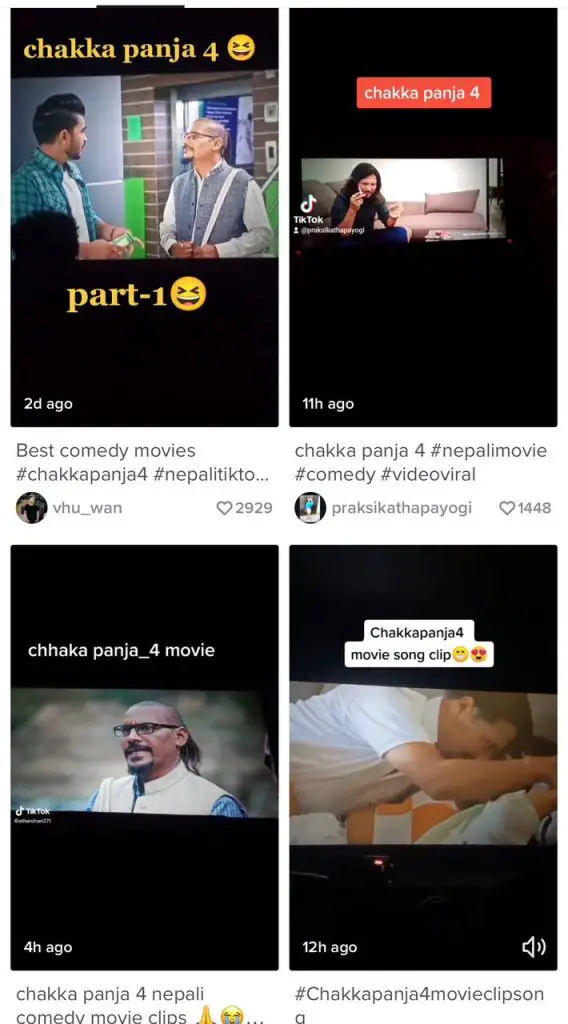 The company said that it bought the movie's digital rights at an expensive cost and demanded that piracy of the movie be contained at any cost.
Check out: Film Halls Can Open at Midnight too, FDB Has Decided
Internet misuse is becoming a growing concern
It's not the first time movie makers have had to bear with movie clips appearing online soon after release. The same thing happened with Kabaddi 4 in the recent past. But it does point us to a need for digital literacy in Nepal. Easy internet access is good but it has also become a challenge as misuse or ignorance of respecting others' content is very conspicuous.
People need to be highly conscious of such behaviors. Movies take a lot of time and effort plus finances to make and their large screen release is the primary source of making a recoup. So, smartphone users need to refrain from recording clips and sharing them online for their frivolous pleasures.
At the same time, stakeholders also need to play their part in raising awareness among the audiences on the issue.
By the way, how is Chakka Panja 4? It's likely the most anticipated movie and was hyped up due to its same-day release with Chhadke 2.0. If you have watched it, don't forget to share how the movie is below in the comments.