Nepal Electricity Authority (NEA) has started two electric vehicle charging stations in Sarlahi. Installed at the East-West highway at Hariwan Municipality-11, Khasibajar, the authority brought two charging stations into service to help EV owners to charge their vehicles on the highway.
Planned under the Energy Ministry, the two charging stations are of 142kW capacity. There are two 200kVa transformers to back up the charging stations where up to six EVs can be charged simultaneously, shared NEA's Lalbandi distribution center chief engineer Sanjiv Kumar Sah. Check out: Best Electric Cars Price in Nepal | Latest 2023 Update
Digo project manager Shiva Adhikari said that the charging stations follow GBT and CCS standards with the former being particularly useful to charge large and commercial electric vehicles while the latter is used to juice up small ones.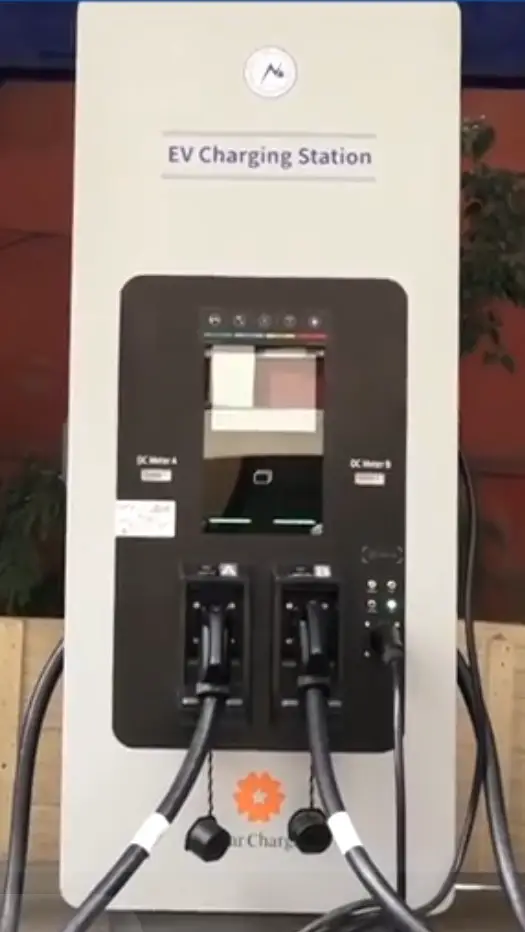 After charging vehicles, owners can pay using the NEA charge app.
Digo Manager Adhikari said that EV owners can use online services for cashless payment and if any issues emerge, they shall be solved remotely from Kathmandu. He added that the paid amount is deposited in Nea's account.
NEA is building a total of 50 EV charging stations in various sites across Nepal.