Bluetooth LE Audio, the latest advancement in Bluetooth specifications has been released. Coming with a host of new features and capabilities, the new standard will serve a greater combination of high-quality sound and low battery consumption for melophiles.
Now, the manufacturers can roll out products complying with the latest Bluetooth technology to offer unprecedented sound quality.
The new Bluetooth LE Audio will inspire a new generation of wireless headphones that will come with more power efficiency and high-quality sound. Besides, it is capable of Auracast which allows the broadcasting stream to an 'infinite' number of users.
It also includes support for those with the hearing challenge. The compatible products are expected to launch in the coming months.
The Bluetooth Low Energy was first announced in 2020 by the Bluetooth Special Interest Group (SIG). It has now found specifications after two years. Being the next generation technology, it is likely to bring newer advancements in the wireless audio arena.  
 "Our members overcame the many challenges placed on them these past few years to complete the largest specification development project in the history of the Bluetooth SIG. LE Audio extends the boundaries of what's possible for the wireless audio market," Mark Powell, CEO of the Bluetooth SIG, said in a blog.
Also see: Apple iPhone Price in Nepal | Latest 2022 Update
Bluetooth LE Audio features:
High-Quality Audio at Lower Power
The next-gen Bluetooth LE Audio offers higher audio quality at a low power consumption allowing headphone and earbuds manufacturers to address consumer demands for power and efficiency.  
The group predicts that by 2026, annual Bluetooth earbud shipments will reach 619 million, accounting for 66 percent of all wireless headsets thanks to LE Audio.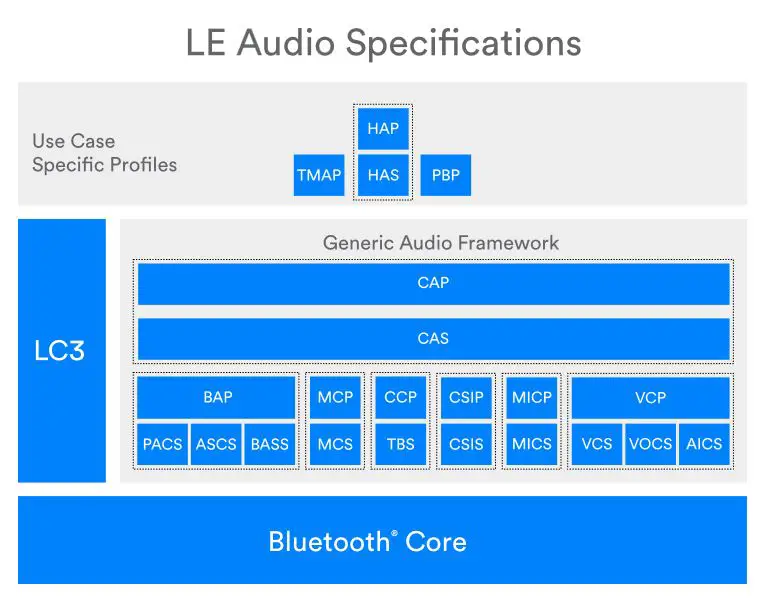 Low power capabilities also allow for less intrusive, comfortable hearing devices, which should also enhance the lives of those with hearing impairment. It is said that the new specifications have up to 30 ms minimum latency compared to up to 200 ms of the classic Bluetooth Audio.
Auracast™ Broadcast Audiom for multiple broadcast
The new Bluetooth LE Audio supports Auracast broadcast. This enables an audio source device (a smartphone for example) to broadcast one or multiple audio streams to an infinite number of audio receivers (speakers, headphones, earbuds, etc.)
SIG estimates over 60 million locations will benefit from deploying the Auracast broadcast audio.
"I have no doubts that Bluetooth® and Bluetooth LE Audio will dominate the market." 

Alexander Tschekalinkskij, Fraunhofer IIS
"With broadcast audio, you'll suddenly find that you can listen to anything, anywhere," said Chris Church, senior staff engineer at Qualcomm Technologies, Inc. "I think we won't truly appreciate how useful broadcast audio will be until people are using it every day. Much like when your internet goes down, when you start to experience a network without broadcast audio in a few years' time, you'll quickly wonder where has it gone and how did you manage to live without it for so long," the group said in a statement.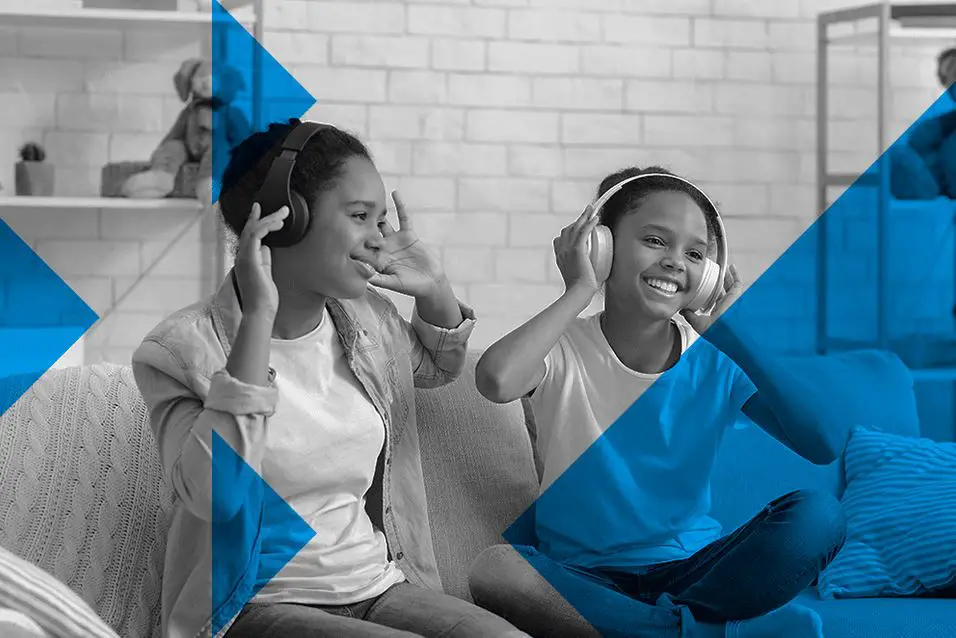 Future Wireless Audio Innovation
The SIG trumpets that LE Audio is a future wireless audio innovation for the future. It features a flexible architecture that provides an ideal platform for future audio innovation. The group says the "work within the Bluetooth SIG is already underway to bring additional LE Audio features and capabilities to market."
In the meantime, qualification for consumer products seeking support is now 'enabled'.
Don't miss: Best Electric Scooters Price in Nepal | Latest 2022 Update
When will the Audio LE compatible headsets and devices be available?
The group says the first Audio LE compatible devices could hit the market in the coming months. The number of gadgets could multiply around the holiday season and the end of the year. The latest Android OS Android 13 beta features built-in support with support for LE Audio.
"We don't really know how it's going to all come together in this new ecosystem, but the sky's the limit and I'm looking forward to all the innovations that will come," Jeff Solum, Starkey Hearing Technologies said.
Are you signing up for a new LE Audio headphone when it becomes available? Drop a comment to learn more below.