Matrimonial app BiheNepal has been launched. Rawa Software, a Kathmandu-based company launched a platform that will help people find and connect suitors online.
BiheNepal is the culmination of efforts from sisters duo Shraddha, and Shreya Katuwal. The younger of the two Shreya had to produce a project as part of her final ear bachelor's. As per her mother's suggestion, she decided to create a matrimonial platform, a website. Later, her elder sister Shraddha joined in and turned it into an app,
The sisters say BiheNepal will help people looking for a life partner online. It will help potential suitors together and closer regardless of their physical distance.
The app was soft-launched back in Kartik and quickly garnered roaring popularity. So far, it has already amassed over 3 thousand users in its network.
'Online dating and matrimony are not yet common in our society. This app will, however, set a new trend and make it easier for Nepalis to find their life partner," said Shreya Katuwal, co-founder of Bihenepal.
The app allows users to customize their "match" preferences on various preferences. They can find partners based on their choices from age, education, residence, etc. When one finds a suitable match, they can head over to chat and bond.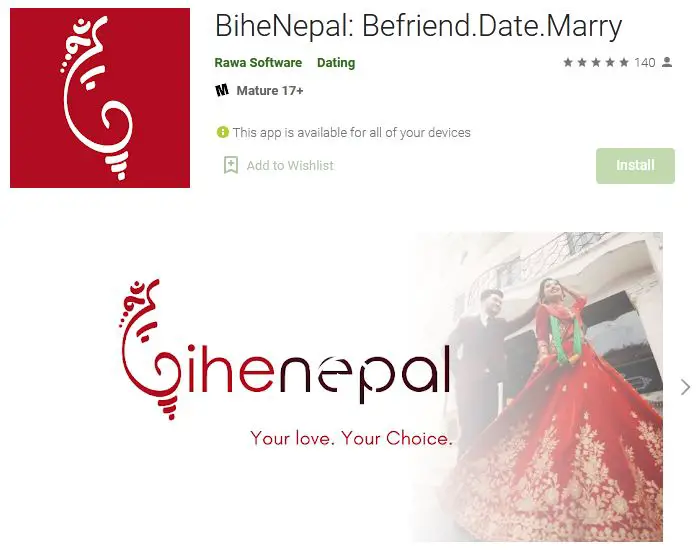 Also read: Check Your Voter ID Card Online in 6 Easy Steps
BiheNepal Has Two Types of Registration
The platform has two types of registration. One is available for the public is free. The other is an exclusive VIP club that requires 49 thousand to become a member.
To register, a user must submit accurate details. For verification, users need to turn in details that match with the details in their citizenship or driving license. Bihenepal authenticates the user on either of these documents.
Te verified accounts will be identified by a green symbol. Following it, users can start connecting and proceed to a conjugal agreement upon their understanding.
Are you eager to join Bihe Nepal and find your marriage partner online? Do leave your opinion about it in the comments below.