Amazon Prime Gaming is now launched in India. The popular OTT platform maker and the online shopping giant company, Amazon has brought the gaming service exclusively to its Prime membership owners. Such members can download big titles such as FIFA 23, and Warzone 2.0 on their PC for free. Let's learn more about Amazon Prime Gaming and its launch in India in our article today.
Amazon Prime Gaming Launched in India
Amazon India has launched Amazon Prime Gaming in India. It is not a separate service but an add-on with already available services much like Prime Videos. The company has not charged extra fees for the gaming service. So, both existing and new Amazon Prime subscribers can get the service on their accounts.
Do Read:- Avatar 2 Gets Strong Advance Ticket Booking in Nepal | 2D, 3D Shows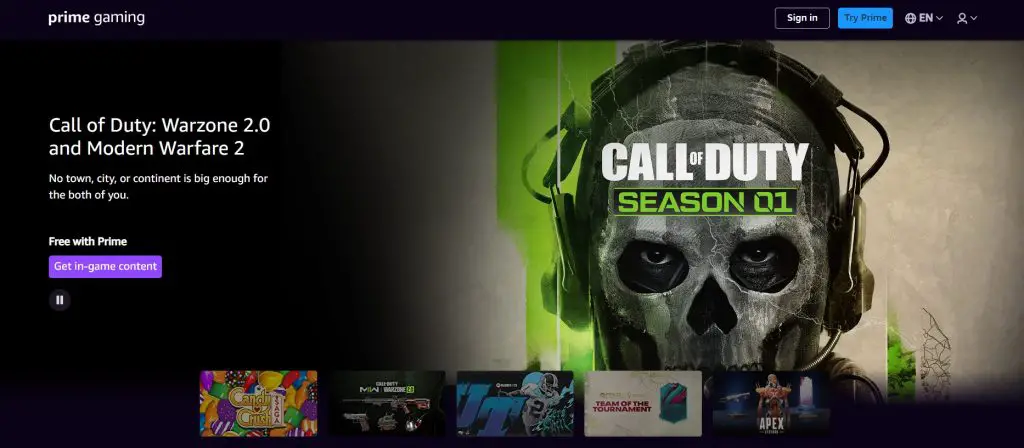 With Amazon Prime Gaming, users can download official PC games from the official sites for free. As part of the launch of the Amazon Prime Gaming service, the company is offering free games including Brothers: A Tale of Two Sons, The Amazing American Circus, Doors: Paradox, and more via the Amazon Games app, which is now accessible on the Windows platform.
And the users will have permanent ownership over the downloaded games. Amazon is also providing exclusive skins and rewards in popular game titles such as FIFA 2023, Battlefield 2042, Apex Legends, Call of Duty: Warzone 2.0 and Modern Warfare 2, League of Legends, Destiny 2, Warframe, GTA V Online, etc.
In addition, Prime members can access great in-game goodies for mobile games like Candy Crush Saga, Farm Heroes Saga, Candy Crush Soda Saga, Bloons TD 6, and BTS Island. But the company has not provided Twitch Prime in India as of now.
Have a Read:- OTT Platforms vs Cinema Hall, Which One is Better For Watching Movies?
What will it mean to the Gamers?
With Amazon Prime Gaming, gamers will have access to popular games for their PCs. Also, they won't have to pay extra charges for downloading such games. It opens up more doorways for gaming enthusiasts as well as streamers. Recently, streaming games live has become immensely popular among millennials. Many streamers are earning a good amount of income from such live streaming on platforms like Youtube, Twitch, Facebook, etc.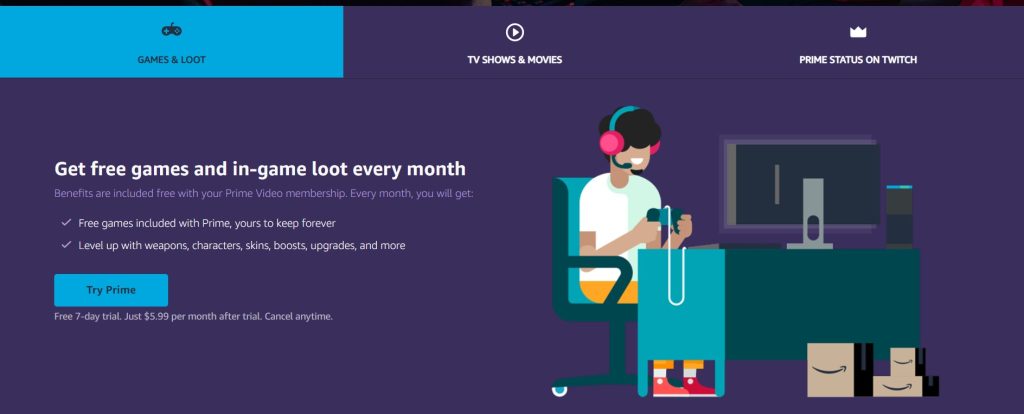 Do Read:- Prem Geet 3 is Releasing in Indian Cinemas & on Amazon Prime
Also, it will save money for gamers as most such games are not usually free to download. The prime membership is available at INR 179 per month, INR 459 every quarter, and INR 1,499 per year in India.
And having Amazon Prime Gaming along with that price is worth it with all those exciting gaming titles. Likewise, users will also have access to Amazon Prime Video and Amazon Prime Music services making it even worthier. Also, the platform is offering holiday offers on various games for the Christmas and New Years' occasions.
Also, Read:- What Is Cloud Computing? All You Need To Know About It.
So, what do you think of Amazon Prime Gaming? Are you an Amazon Prime Subscriber and do you wish the service to launch here in Nepal as well? Do write your thoughts and opinions in the comment section below.